Flames v Panthers

Guildford Flames

The Nottingham Panthers
Match Report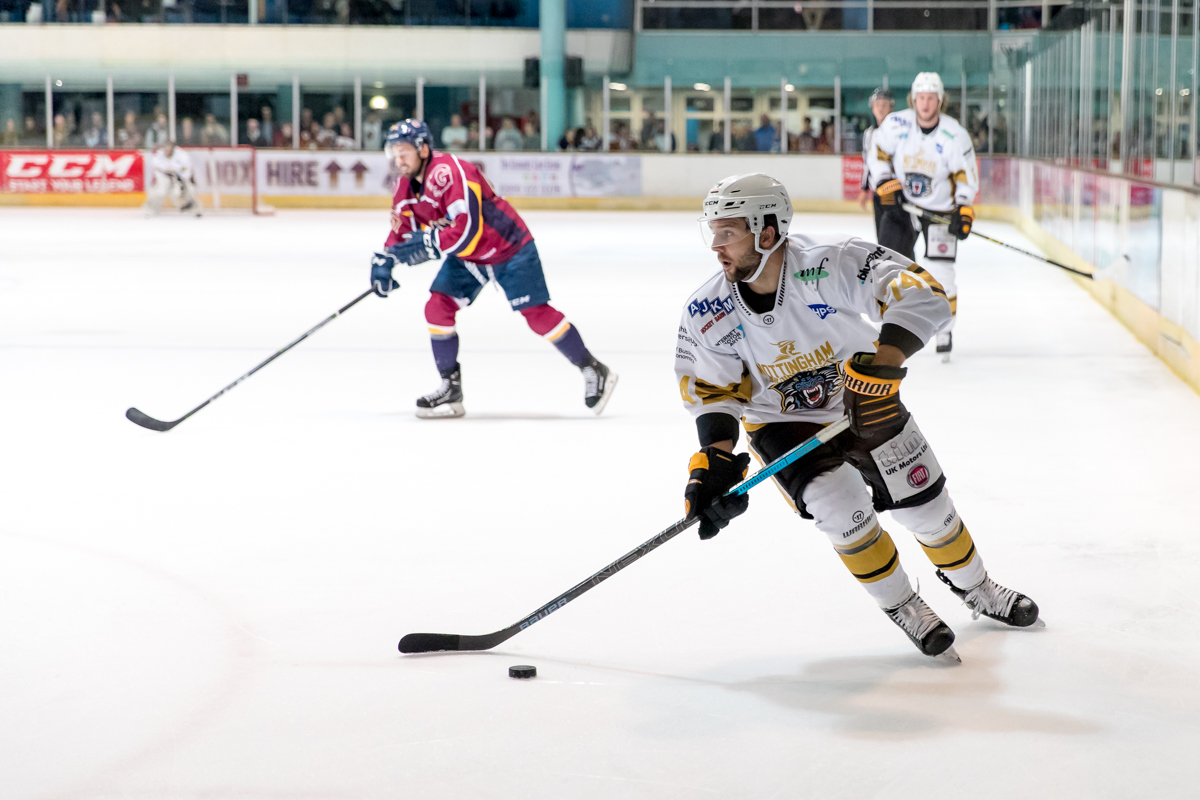 The Nottingham Panthers took a three game winning streak down to Guildford on Saturday night when they went up against the Flames in Elite League action.
Michael Garnett started in goal for the Panthers, who welcomed Tommy Hughes back into the line-up, opposite Travis Fullerton for the Flames.
Brett Perlini got the ice-breaker (4.53) against the team of his youth when he converted Ollie Betteridge's feed. New signing Dylan Richard, making his Panthers' debut, picked up his first point Nottingham point on the play when he was credited with the secondary assist.
Just after the period passed the halfway point Tommy Hughes scored on his return to the line-up (11.53), his unassisted marker giving the Panthers a 2-0 lead after 20 minutes of play.
The second period got off to the best possible start for the Panthers when Ollie Betteridge scored his first of the night (23.11) from Richard and Perlini to make it 3-0. With Steve Lee in the box for holding (25.22) the Panthers got their fourth goal of the night, Ollie Betteridge scoring his second (27.12) from Jaynen Rissling.
Under three minutes later the Panthers made it a five goal spread, Alex Guptill beating Fullerton (30.10) after being set-up by Jaynen Rissling.
Marek Tvrdon scored (34.36) to make it 6-0 and the Flames pulled Fullerton in favour of their backup Mike Will. It was more of the same from the Panthers though as Mark Hurtubise (37.05) made it 7-0 before Guildford pulled one back through Reddick (38.20) to make it 7-1 after two periods.
Luke Pither added an eight for the Panthers (43.33) with Tommy Hughes and Marek Tvrdon picking up the assists.
Guildford pulled two more goals back in the third through Ackered on the powerplay (44.51) and former Panther Erik Lindhagen (48.40) but there was to be no miracle comeback at the Spectrum for the home side as the Panthers killed off two late penalties to Bolduc (51.00) and Olsen (53.25) before the final hooter.
The win means the Panthers have taken all six points from their three trips to Guildford this season.