Clan v Panthers

Glasgow Clan

The Nottingham Panthers
Match Report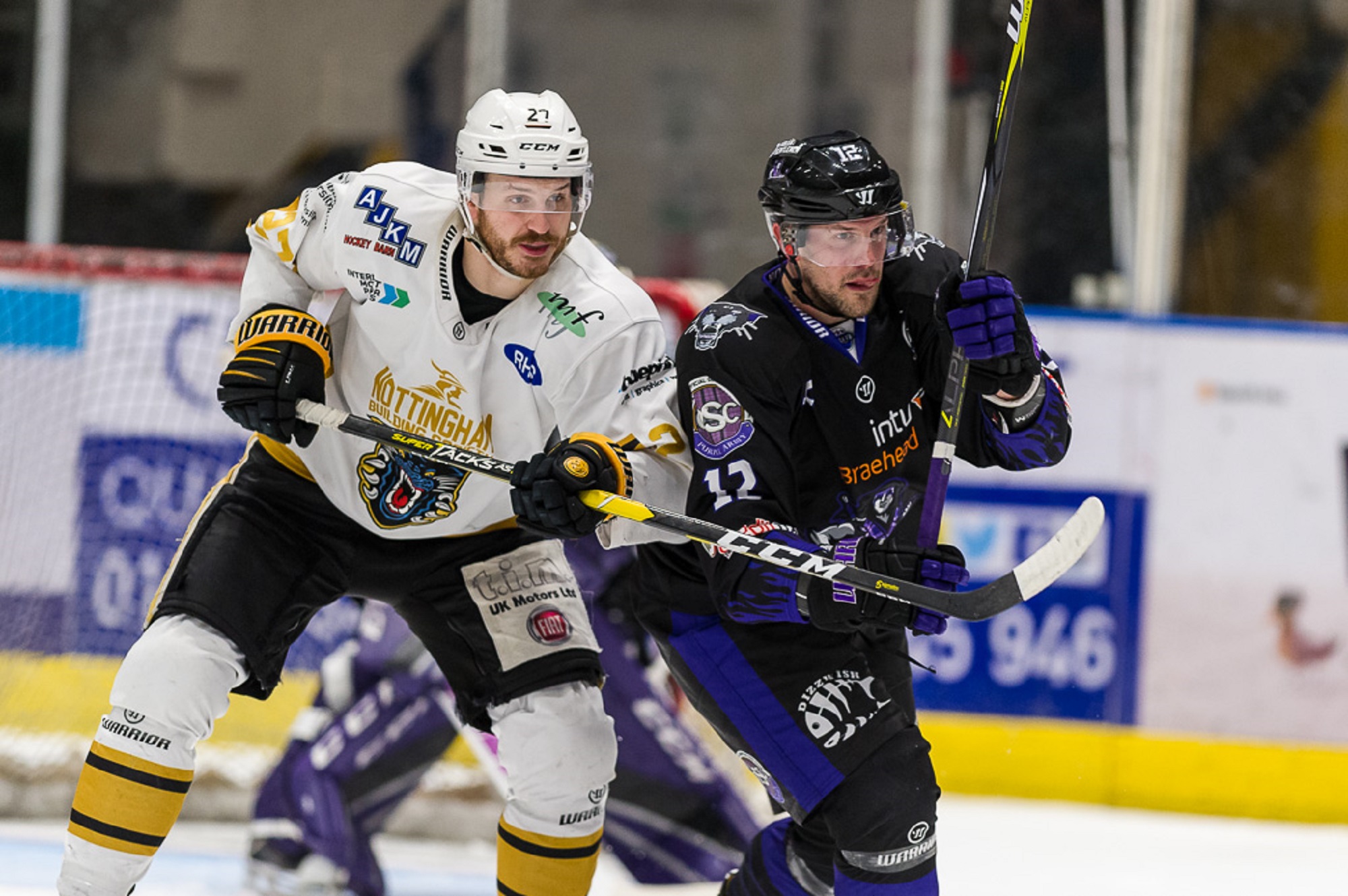 All eyes turned to Glasgow on Saturday night as the second game of The Nottingham Panthers back-to-back-to-back saw them take on the Glasgow Clan after defeat in Dundee on Friday.
Patrick Munson got the start in goal for the Panthers opposite Joel Rumpel for the Clan.
Both sides came out looking to make an early break through but found the netminders in top form, Munson in particluar forced into some spectacular saves with his pads.
Jon Rheault gave the Panthers lead (14.20) with his first of the season after he beat Rumpel in close. The Panthers then successfully killed a penalty given to Justin Kovacs (15.40) before finding themselves on the penalty kill once again inside the final minute of the period, this time Tim Billingsley (19.02) sent to the box.
Nottingham survived the truncated Clan powerplay and took a one goal lead into the first intermission.
Despite killing the penalty to Billingsley to begin the second period the Panthers soon found their lead erased. Scott Pitt (23.09) tucking away a rebound at the top of Munson's crease to make it 1-1.
The teams battled for the lead as the game passed the halfway mark and it was the home side who forged ahead, former Panthers forward Gui Doucet beating (33.26) to make it 2-1.
With no further scoring in the second period the Clan took a 2-1 lead into the third period, which they began on the powerplay after Chris Stewart (40.00) picked up the only penalty from a coming together of the sides as the buzzer sounded.
There was a lengthy delay to the start of the third period due to a patch of thin ice in on of the goal creases, when play eventually got underway (with the sides to switch ends after ten minutes of play) the Clan struck on the man advantage. Gui Doucet (40.56) scoring his second of the night to make it 3-1.
After the teams switched ends the Panthers went onto their first powerplay of the weekend when Scott Pitt was called for tripping (55.05) but could not find away through the Clan penalty kill. 21 seconds after returning to full strength the home side extended their advantage, Brendan Connolly scoring unassisted (57.26) to seal the two points for Glasgow.