Flames v Panthers

Guildford Flames

The Nottingham Panthers
Match Report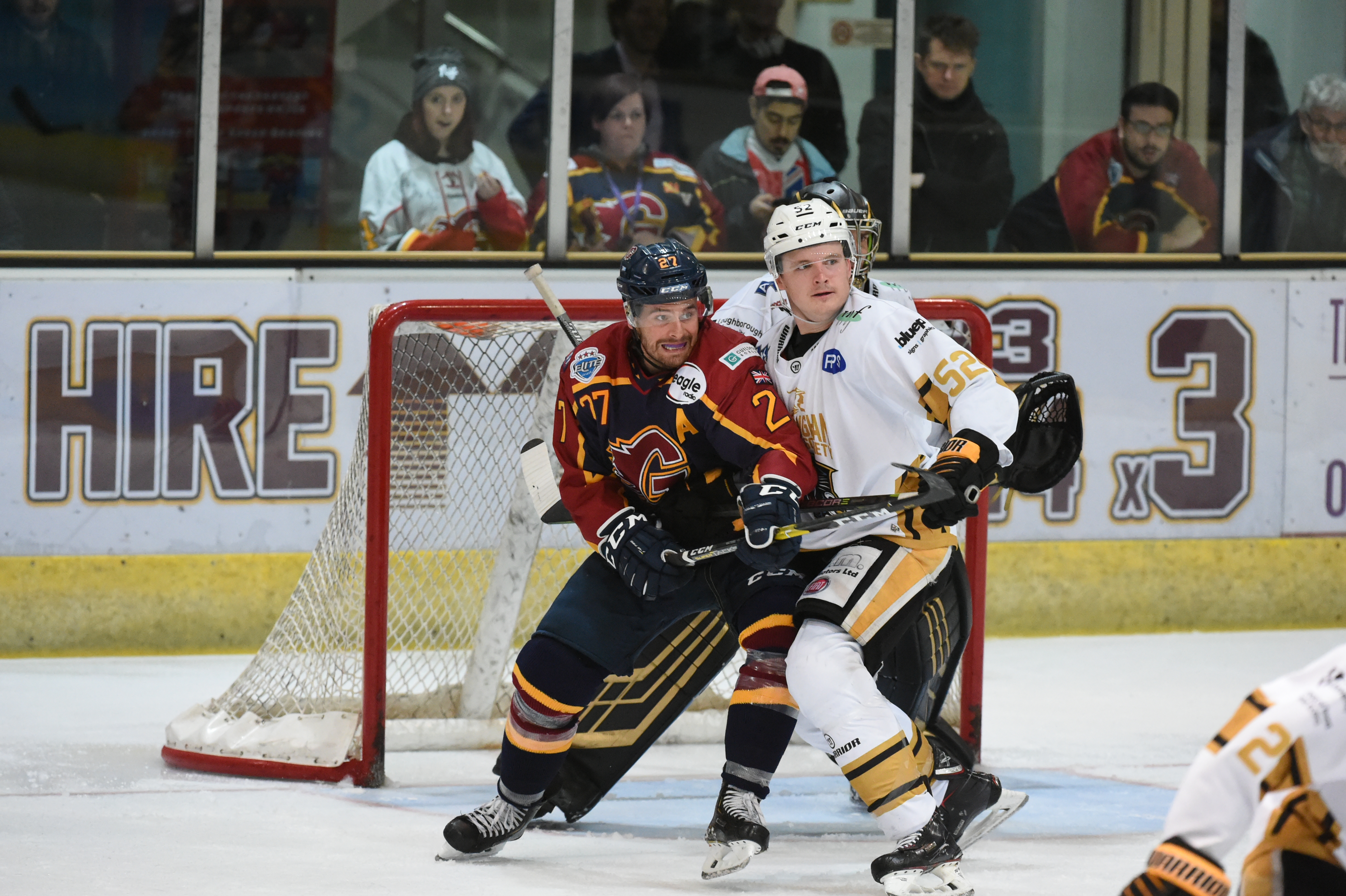 The Challenge Cup Semi-Finals got underway on Wednesday as The Nottingham Panthers and Guildford Flames clashed at the Spectrum.
Michael Garnett got the start in goal for the visiting Panthers opposite Chris Carrozzi for the Flames.
It was the perfect start for the home side as Jamie Crooks (3.04) gave them the lead on their second powerplay in the first four minutes of the game. The Panthers tied things up as the period wound down through Mark Hurtubise (16.07) before the Flames once again took the lead. Former Panther Erik Lindhagen (18.34) getting the puck into Michael Garnett's goal via his chest, the goal standing after a quick review.
The Panthers went onto their first powerplay of the game (19.41) and it took just 14 seconds for them to tie things up for the second time. Alex Guptill (19.55) beating Carrozzi with just five seconds left on the clock to send the teams into the first intermission tied.
Some second period penalty trouble for the Panthers gave the Flames a route back into the lead and they duly obliged. Ian Watters (29.11) converting on a five-on-three powerplay opportunity for the hosts.
After Nottingham had their second powerplay of the night killed Guildford cushioned their lead, Jamie Crooks (39.02) getting his second of the night as he beat Garnett one-on-one to send the Surrey based side into the second period break dreaming of bringing a lead into the second leg in Nottingham on Valentines Day.
Those dreams became reality when the Flames scored on a powerplay inside the second minute of the third period. Ben Davies (41.08) beating Michael Garnett and, with no further scoring in the period, sending the Flames into the second leg in Nottingham on February 14th with a three goal advantage.