Lightning v Panthers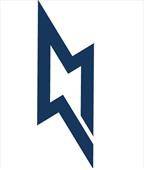 MK Lightning

The Nottingham Panthers
Match Report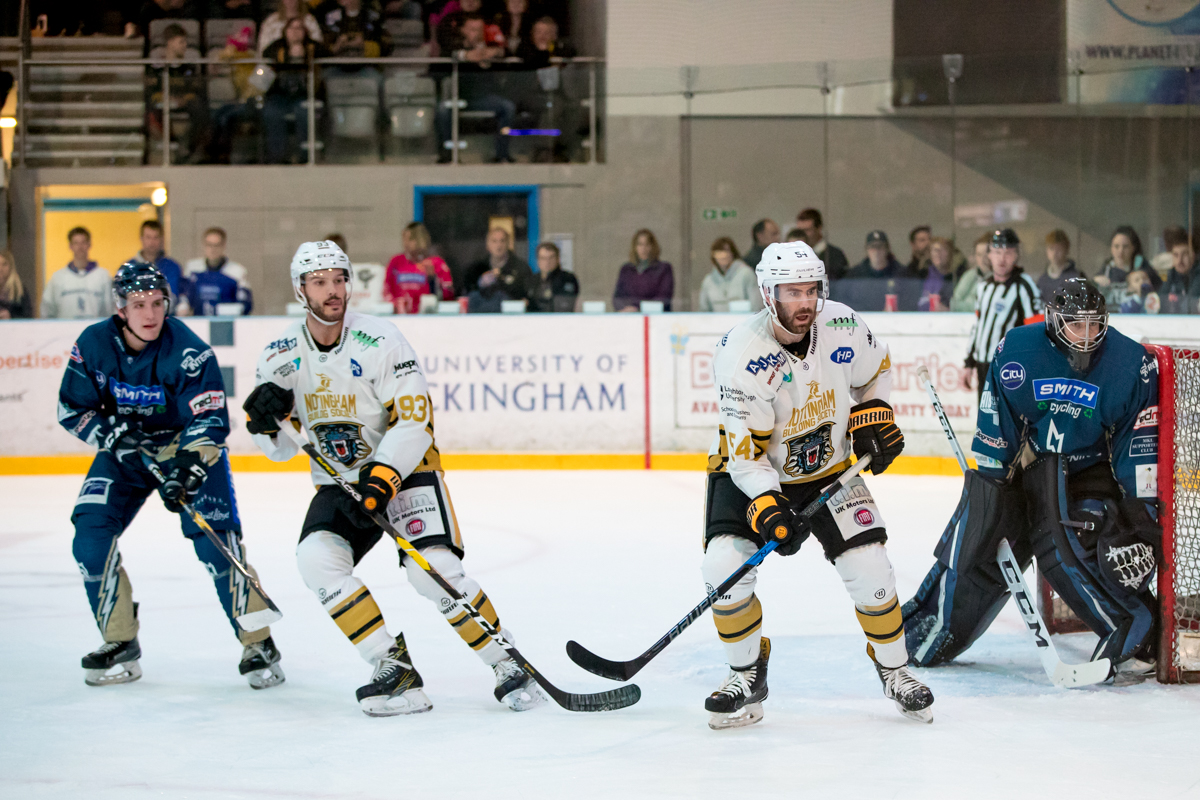 The Nottingham Panthers travelled south to take on the MK Lightning on Sunday night.
Michael Garnett, who stopped all 32 shots directed at his goal on Saturday night, started in goal for the Panthers, who were without Dylan Olsen, Tommy Hughes and Jon Rheault, opposite Patrick Killeen for the Lightning.
Nottingham came close early doors as Kevin Henderson pinched down from the blueline only to see his effort gloved down by Killeen.
After the Panthers killed a penalty to Luke Pither a hit along the boards led to Robert Farmer and Nelson Armstrong dropping the gloves at 11.53, the Nottingham forward getting the better of the tilt.
Tim Billingsley saw his bid on the backhand from between the face-off circles denied by Killeen at 17.38 and the first period ended tied at zero.
Garnett denied Golovkovs inside the first two minutes of the second period as the Lightning player broke in alone on the Panthers netminder.
Robert Lachowicz was left all allone at the backdoor at 26.56 but saw his effort kept out by a miraculous save from Killeen, the Lightning netminder going post-to-post to deny the GB forward.
Panthers killed 1.08 of five-on-three powerplay time for the Lightning but just after Nottingham returned to four skaters Milton Keynes opened the scoring, Eric Neiley applying the finishing touch at 30.11.
32 seconds later the home side doubled their lead, Radek Meidl taking advantage of a turnover in front of Michael Garnett's goal.
And 20 seconds after that Milton Keynes made it 3-0, Michael Fine converting at the backdoor at 31.23
With Robert Farmer in the penalty box the Lightning scored their fourth of the night, Eric Neiley getting his second of the night at 32.54.
In an effort to get something going for his team captain Gui Lepine laid a big hit then dropped the gloves with Clay Anderson, the Panthers defenceman claiming a resounding win in short fashion.
A late powerplay to the Panthers bore no fruit and they had it all to do in third period.
Nottingham came out all guns blazing in the third period, spending the majority of the time in the Lightning zone and firing pucks at Killeen's goal from all angles.
At 46.06 they were rewarded, Robert Farmer forcing a turnover behind the Milton Keynes goal before feeding Luke Pither alone in front and he made no mistake firing it past Killeen high on the glove side to reduce the deficit to 4-1.
Jaynen Rissling and James Hounsome took part third bought of the night, the Panthers defenceman again getting the better of the bout.
Michael Garnett was pulled in favour of the extra attacker with 2.24 remaining but Tim Wallace scored into the empty net for the Lightning at 57.58 to seal the points for the home side.
Photo credit: Andy Burnham