Clan v Panthers

Glasgow Clan

The Nottingham Panthers
Match Report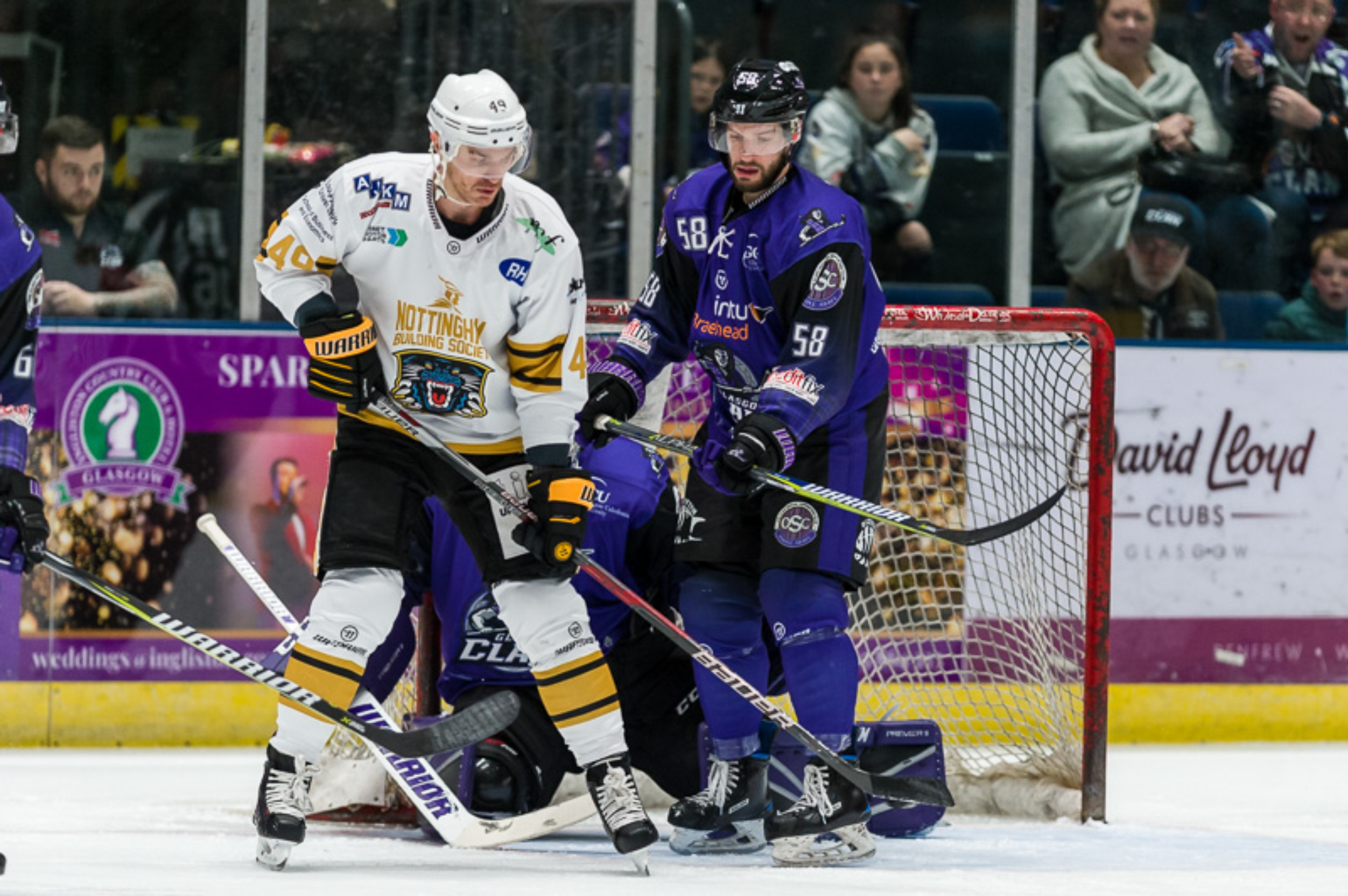 Michael Garnett started in goal opposite Joel Rumpel as The Nottingham Panthers began their Scottish triple header in Glasgow on Friday night.
The Panthers killed an early penalty to Luke Pither (1.16) before a period of end-to-end play that saw both netminders tested.
Glasgow didn't squander their next powerplay opportunity. With Mark Hurtubise in the box (11.46) for slashing Josh Gratton fired the puck past Michael Garnett to give the home side the lead (13.17) heading into the second period.
Alex Guptill got The Nottingham Panthers on the board (24.29) to tie the game early in the second period before the Clan scored three goals in 4.58 to take charge of the game. Gerard Hanson (30.59), Craig Peacock (33.32) and Matt Stanisz all hitting the back of the net to give Glasow a 4-1 lead.
Guptill got his second of the game (37.26) to pull the Panthers within two goals heading into the third period.
Clan began the third period with over a minute of five-on-three powerplay time but Nottingham successfully killed it off. The home side would, however, extend their lead at even strength when Travis Ehrhardt scored (45.04) to make it 5-2.
Nottingham got their first powerplay of the night (47.03) but could not find a way past Rumpel in the Clan goal.
Another powerplay (51.49) saw the Panthers build momentum and shortly after the Clan returned to full strength Robert Farmer pulled the visitors within two (54.03).
Just over a minute later (55.15) the Panthers thought they'd scored their fourth of the night only for the goal to be washed out, the net judged to have been off it's moorings when the puck crossed the line.
Michael Garnett was pulled for the extra attacker with 1.41 remaining but there was to be no comeback for the Panthers as Glasgow scored into the empty net through Brendan Connolly (59.08) to seal the two points on offer.