Devils v Panthers

Cardiff Devils

The Nottingham Panthers
Match Report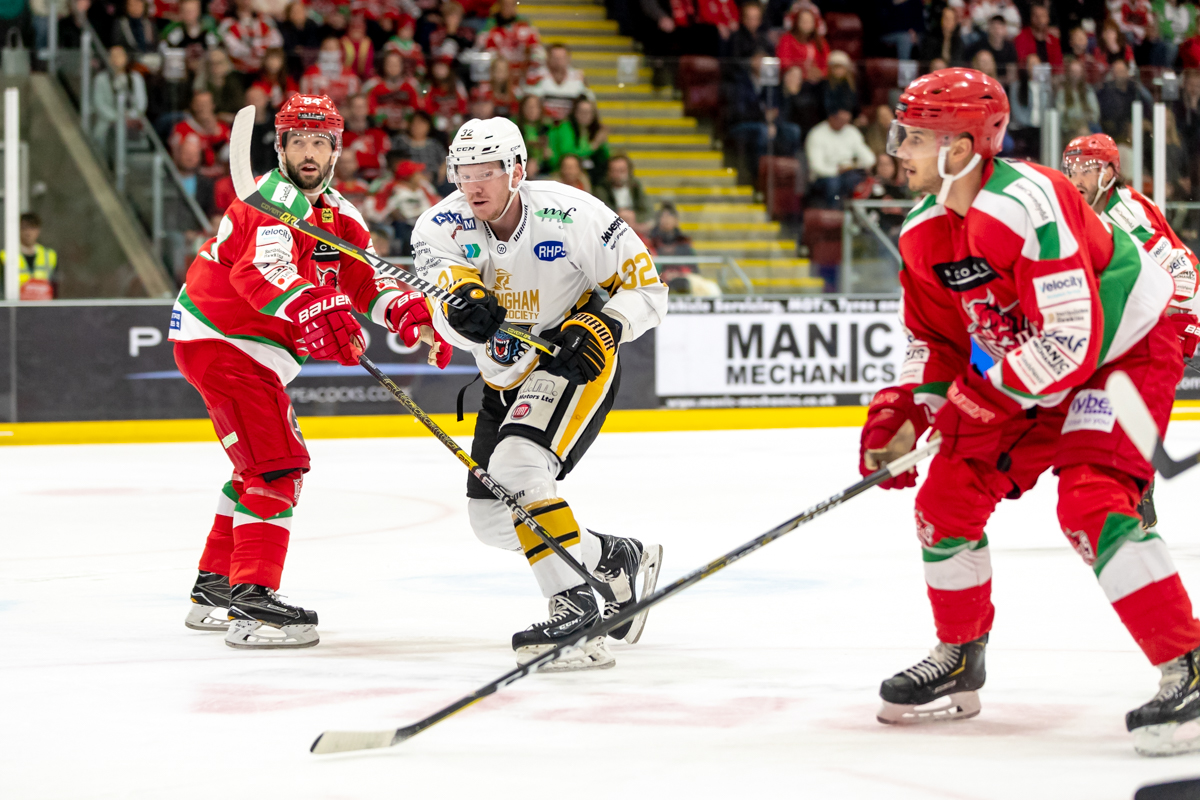 The Nottingham Panthers travelled to south Wales on Saturday night to put their undefeated streak on the line against the Cardiff Devils.
Michael Garnett started between the pipes for the Panthers, opposite Ben Bowns in the Devils goal.
The Devils started on the front foot as Joey Martin forced a smart pad-save from Michael Garnett when he shot from between the circles.
Panthers weathered the early Cardiff storm and grew into the period, Lepine then Lee tested Bowns with bombs from the point but the Devils' netminder was equal to their bids.
Garnett was called into action in the final five minutes when Batch activated from the blueline but saw his two efforts thwarted by the Panthers' netminder, the saves brought the members of Panthers Nation who travelled to Cardiff to their feet.
At 18:37 Justin Kovacs skated into the Devils' zone and the puck fell kindly for Alex Guptill who ripped a wrist shot past Bowns, from the top of the face-off circle on the left wing, to give the Panthers the lead at the end of the first period.
Kevin Henderson was tripped up at 22:36 and with three seconds remaining on the resulting powerplay Tyler Biggs was found by Justin Kovacs and the big power forward made no mistake as he beat Bowns from between the face-off circles for a 2-0 Nottingham lead.
Cardiff responsed well to going two goals down and they pressured the Panthers throughout the remainder of the second period, but could not find a way past Michael Garnett.
A late period five-on-three went by the wayside for the Panthers as the period wound down.
Cardiff got themselves back into the game after the puck hopped over the stick of Michael Garnett, leaving Pope with a tap-in at 43:49.
With Tommy Hughes in the box for boarding Cardiff tied the game through Dixon at 45:25.
At 47:56 the Devils capitalised on a turnover on the Panthers' blueline when Joey Martin beat Garnett one-on-one.
Panthers killed further penalties as the game reached it's conclusion.
Garnett was pulled in the final minute but Bowns could not be beaten and the Devils skated out with the two points.