Panthers v Clan

The Nottingham Panthers

Glasgow Clan
Match Report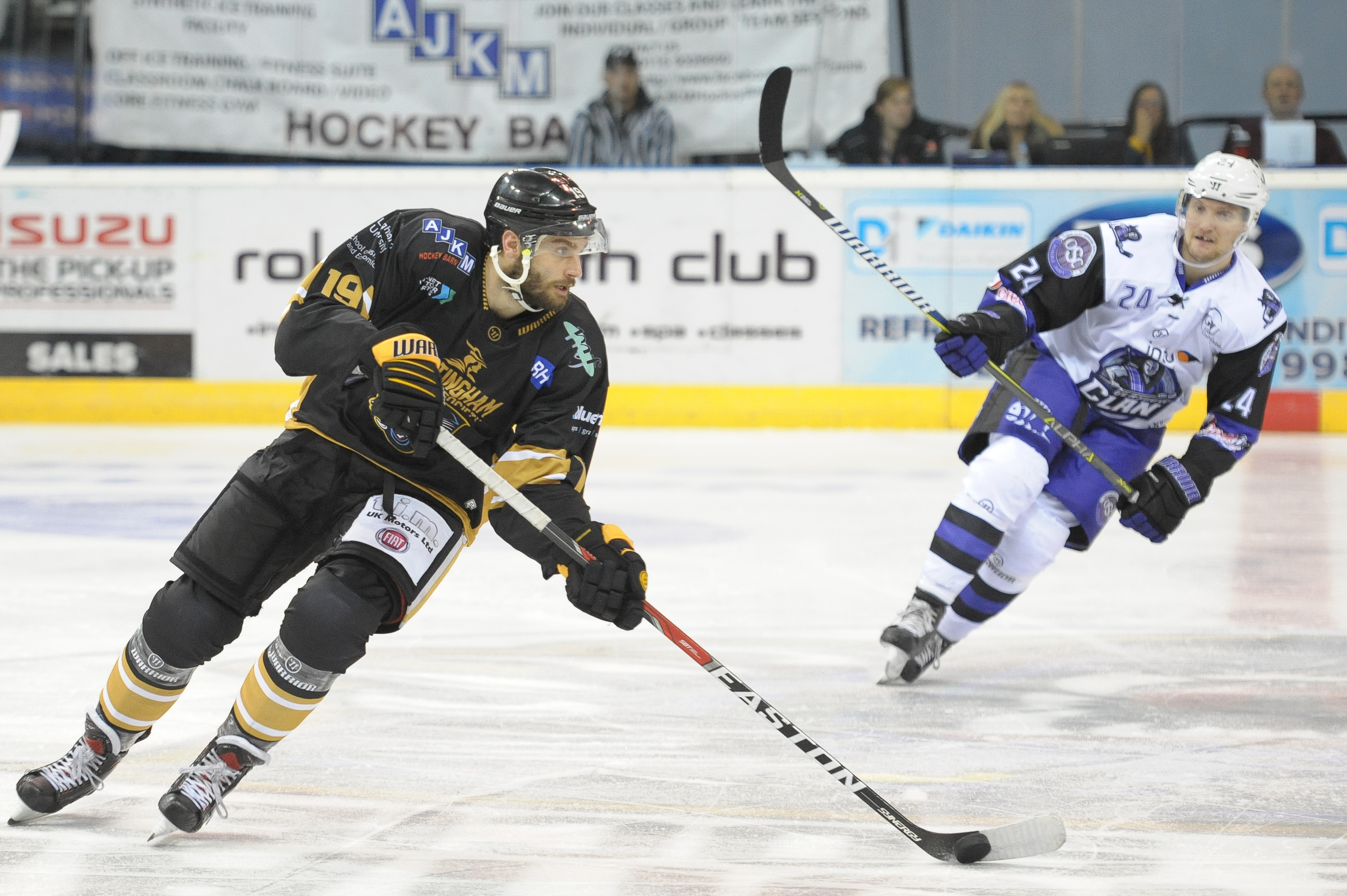 The Nottingham Panthers welcomed the newly named Glasgow Clan to the Motorpoint Arena, for the first time this season, for an Elite League matchup.
Michael Garnett started in goal for the Panthers, who were without the services of Jon Rheault, opposite Joel Rumpel.
Nottingham killed an early penalty to Dylan Olsen at 3.10 and kept the visitors to the perimeter.
Glasgow took the lead at 12.46 when Stupka deflected the puck through the wickets of Michael Garnett from the top of the crease.
However, it didn't take the Panthers long to tie things up through Dylan Olsen. The big defenceman was given the freedom of Nottingham to pick his spot high above the glove of Rumpel as he pinched down between the face-off circles at 17.04.
Clan retook the lead just 2.19 into the second period when Gratton finished off a two-on-one breakaway for the away side.
Glasgow increased their lead at 28.56 when Connolly capitalised on a turnover behind the Panthers goal.
A late period powerplay bore no fruit for Nottingham and they had it all to do in third period as they trailed 1-3.
Just 17 seconds into the third period Glasgow extended their lead further when Pitt beat Garnett on the blocker side.
Rumpel, in imperious form, kept the Panthers at bay until Alex Guptill found the smallest of gaps in the netminders armour, he threw the puck on goal from the right wing and it trickled over the line to reduce the deficit to two at 50:14.
After the goal Nottingham would throw everything except the kitchen sink at Rumpel but could not find a way past the Clan netminder.
Michael Garnett was pulled in favour of the extra attacker with two minutes reamaining but their was to be no fairytale comeback, Glasgow scored into the empty net and skated out of the Motorpoint Arena with the two points.