Flames v Panthers

Guildford Flames

The Nottingham Panthers
Match Report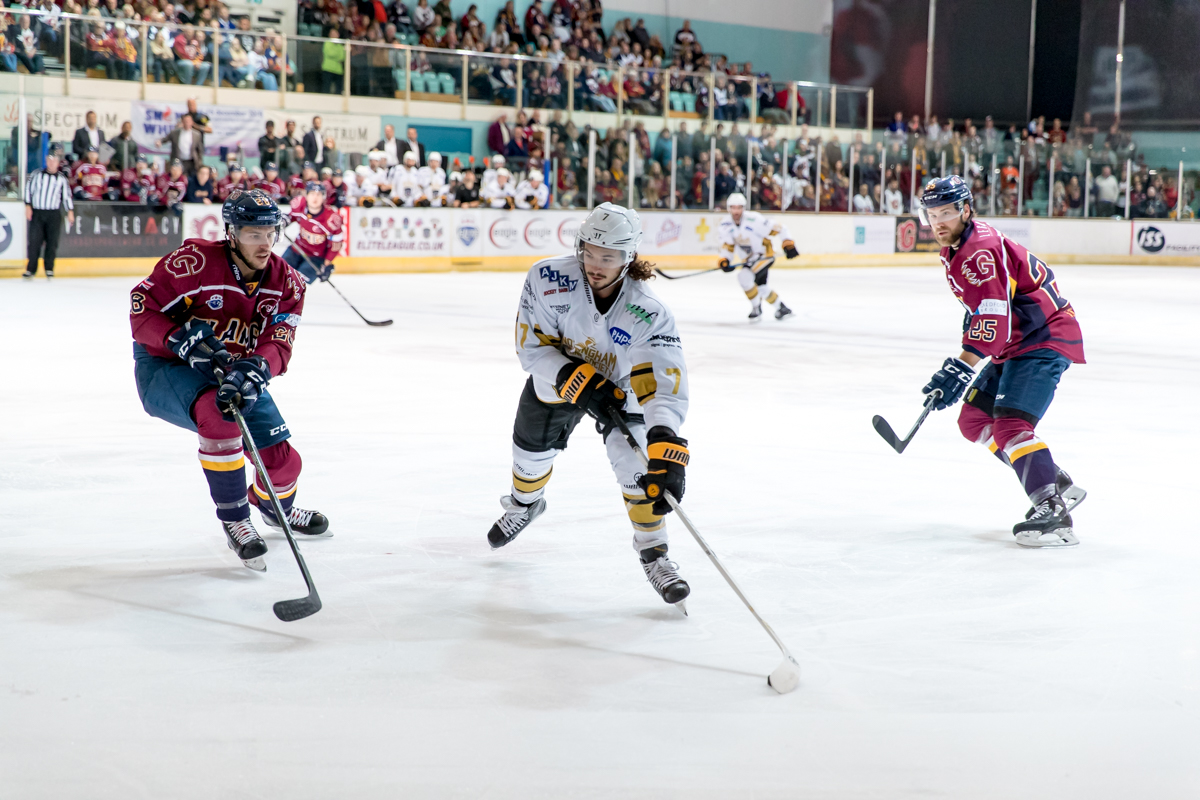 The Nottingham Panthers went to Guildford on Sunday night looking to dampen the Flames and bounceback from defeat at arch-rivals Sheffield, in the Challenge Cup, yesterday.
Michael Garnett started in goal for the Panthers, who were without Jon Rheault (lower body), Tyler Biggs (suspension) and Jaynen Rissling (suspension), opposite Chris Carozzi for Guildford.
At 6.32 Jacob Doty opened his Panthers account, the bruising forward hammering home a one-timer from the slot.
Nottingham had a goal washed out midway through the period after it was deemed that the puck was kicked over the line.
Ian Watters was sent to the box for hooking at 10.23 to put the Panthers on the powerplay but it was Guildford who got the special teams goal, scoring short-handed at 10.58 to tie the game at one.
Luke Pither was sent to the box at the start of the second period after being called for holding at 20.00 and Nottingham successfully killed the penalty.
Pither was again sent to the box, this time for high sticks at 26.10, but would atone for his penalty troubles at 35.29 when he received Kevin Henderson's pass and beat the Guildford netminder from the blueline.
Michael Garnett stood tall throughout the second period for Nottingham, turning aside all 14 shots thrown towards his net.
At 51.39 Robert Farmer cushioned the Panthers lead, Tyler VanKleef picking up his first EIHL point in the process, when he buried the puck past Carrozzi.
Guildford pulled a goal back at 54.48 when a shot from the blueline found it's way past Garnett.
The Flames pulled their netminder with 46 seconds remaining but could not find an equaliser and The Nottingham Panthers travelled back up north with the two points.
Photo credit: Andy Burnham