Blaze v Panthers

Coventry Blaze

The Nottingham Panthers
Match Report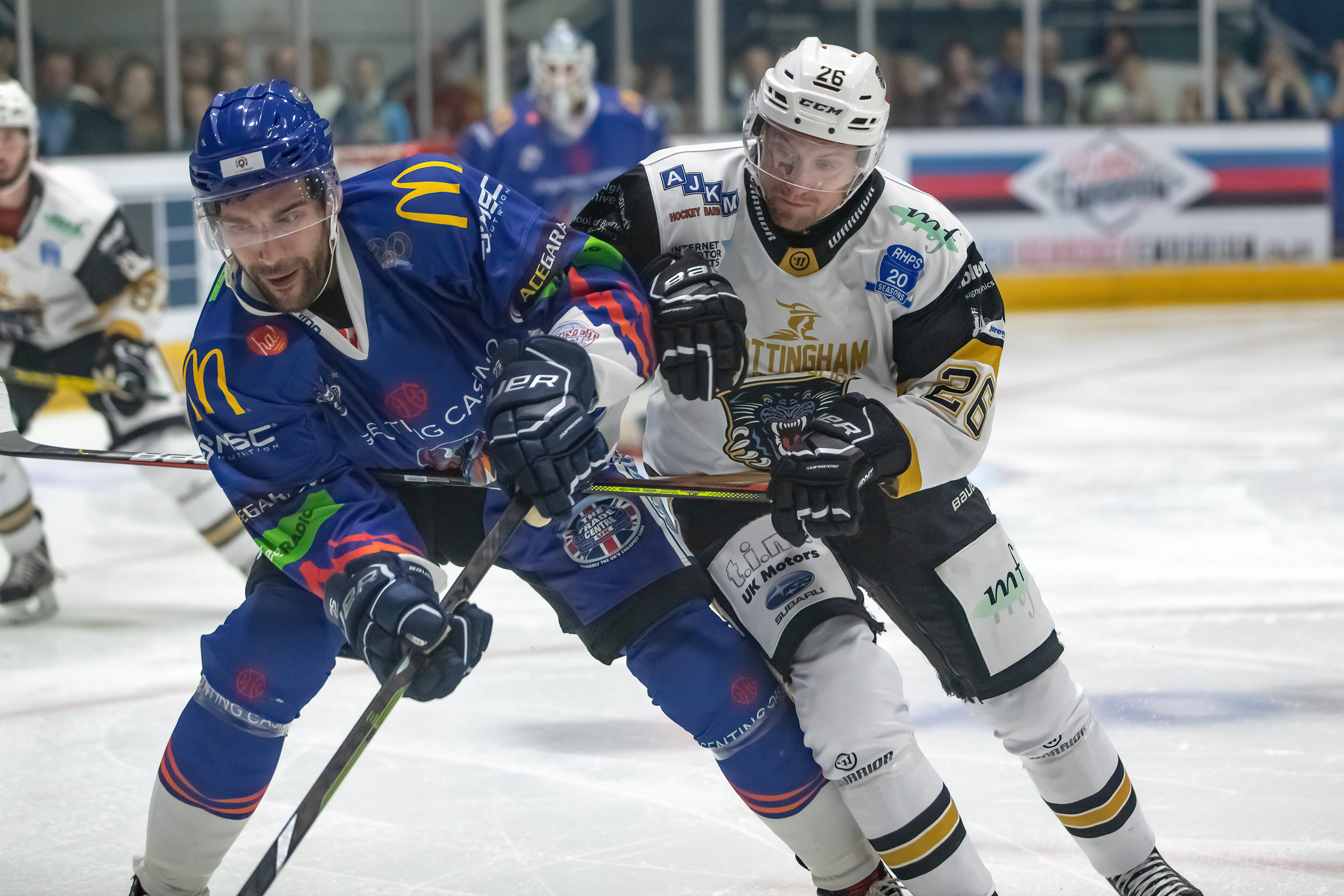 A goal in each period saw THE NOTTINGHAM Panthers to victory in the Skydome against the Coventry Blaze on Sunday night, completing a pre-season sweep of the two game series between the Midlands' rivals.
Jackson Whistle made his debut between the pipes for the Panthers, who welcomed Dylan Malmquist to the line-up after his kit arrived in Nottingham yesterday but were without the services of Jason DeSantis (precaution), Joseph Hazeldine (upper body), Jon Rheault (precaution) and Danny Fick (precaution), opposite Jamie Phillips for the Blaze.
As they did in Nottingham less than 24 hours earlier the Blaze took an early lead (5.30) before Mark Matheson (6.40) got his first in Panthers' colours when he rang a shot in off the iron to tie the game with the teams skating four-on-four.
Nottingham killed a late period penalty to Brian Connelly (15.39) and the teams went into the first intermission tied at one apiece.
Just prior to the halfway point of the game William Quist (29.19) finished off a stunning Panthers' attack to put the visitors into the lead.
Jackson Whistle then took centre stage, denying the Blaze with his pads and then the glove to keep the Panthers ahead going into the third period.
Coventry killed the remainder of late second period powerplay to start the third before Whistle produced a tremendous reactionary glove save to deny the Blaze on a tip out in front.
With the game winding down the Blaze received a cross-checking penalty (59.32) and Sam Herr ripped a one-timer, to give the Panthers a 3-1 lead, on the last minute powerplay and that was all she wrote.
Photo credit: Andy Burnham