Clan v Panthers

Glasgow Clan

The Nottingham Panthers
Match Report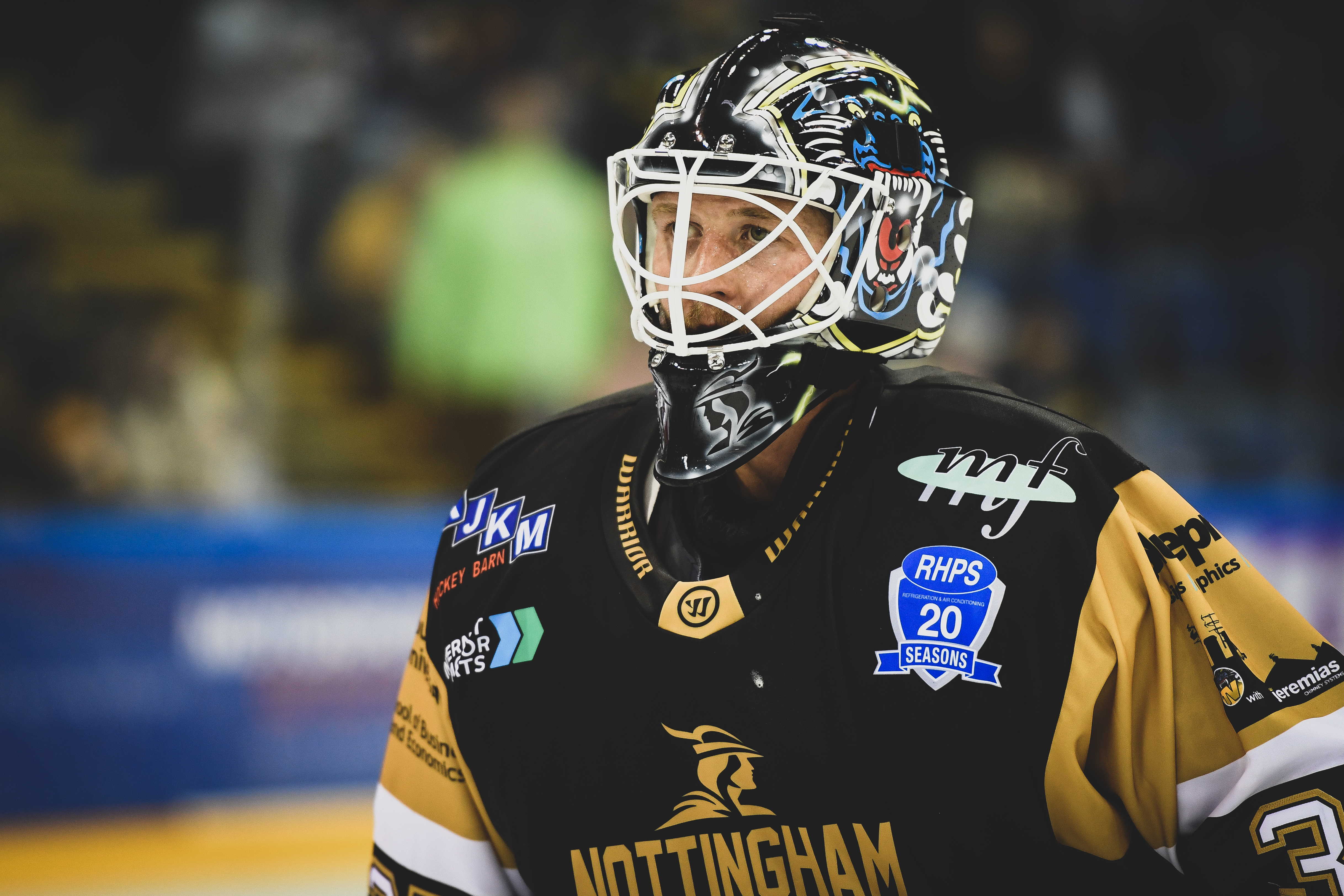 Kevin Carr turned aside all 27 shots thrown at his goal on Friday night as THE NOTTINGHAM Panthers scored three goals and took two points from the Clan in Glasgow.
Carr started in goal for the Panthers opposite Patrick Killeen for the Clan.
An even first period saw both sides trade powerplay opportunities but neither could fashion any clear cut scoring chances and the period passed with no major incidents.
Penalties throughout the first ten minutes of the second period denied both teams gaining any momentum but on their second powerplay of the period, and third of the game, the Panthers struck. Brett Bulmer (31.29) picking up Brett Perlini's pass before gliding into the high-slot and ripping a wrist shot beyond a screened Killeen.
Nottingham successfully killed a penalty to Gui Lepine (37.04) late in the period and went into the final 20 minutes holding a one-goal advantage.
Quickfire third period goals from Jullian Talbot (44.53), after an assist of the season contender from Dylan Malmquist, and Jake Hansen (46.35), given after a video review, were enough to see the Panthers to victory as Kevin Carr and the penalty kill unit saw off an extended five-on-three advantage for the hosts inside the final ten minutes. Captain Sam Herr seeing the ice for the entirety and making a key block in the process.
The win sees the Panthers pull within six points of league leaders Sheffield with three games in hand over their arch-rivals, who they clash with on Sunday night inside the Motorpoint Arena (face-off 4.00pm).