Panthers v Steelers

The Nottingham Panthers

Sheffield Steelers
Match Report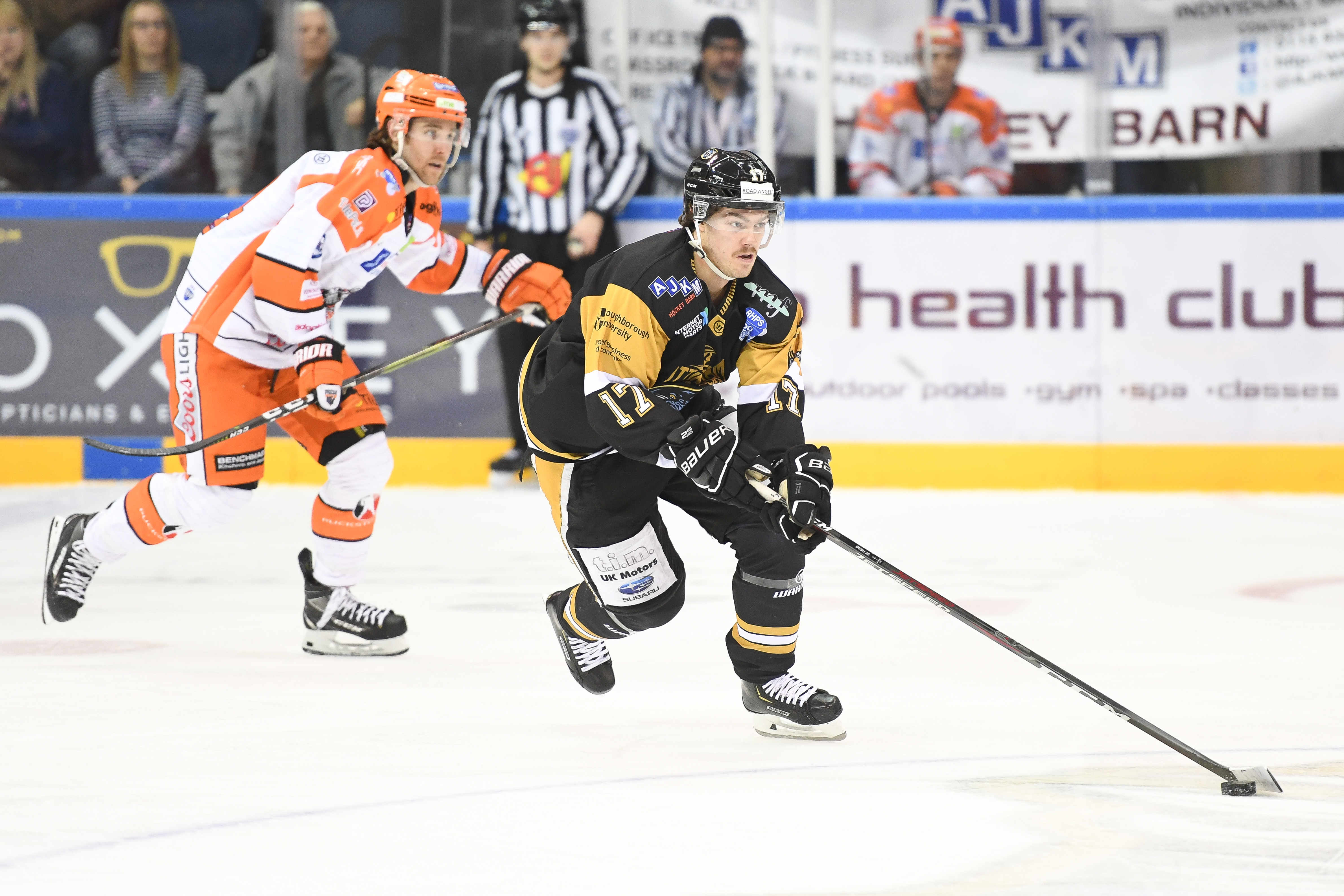 After three weeks on the road THE NOTTINGHAM Panthers returned to action on home-ice as they took on the Sheffield Steelers in Elite League action inside the Motorpoint Arena.
Kevin Carr got the start in goal for the Panthers opposite Tomas Duba for the Steelers.
William Quist and Ollie Betteridge tested the Steelers' netminder early before the Panthers went to their first powerplay of the game. Sheffield killed the penalty but the Panthers continued to press as Gui Lepine forced Duba into a good blocker save.
Kevin Carr had to be alert to make a smart double save, denying Eberle on the doorstep as the Steelers built momentum and drew their first powerplay of the game.
The Panthers' penalty kill unit stood firm though and when they got back to full strength Sam Herr got behind the Steelers' defence only to be hauled down, a two-minute minor penalty was the outcome and the home side went into the first intermission with a minute and a half remaining with the man advantage in a scoreless game.
Just after killing the Panthers' powerplay to begin the second period the Steelers took the lead. Aaron Brocklehurst (21.51), the man who came out of the box, going bar down to beat Kevin Carr.
The teams traded powerplay opportunities before Dylan Malmquist (35.33), deflecting Jason DeSantis' shot-pass by Duba, scored his first professional goal to see the teams tied at one going into the second intermission.
Kevin Carr made a big double save to start the third period before having to make another two, on separate occasions, pad saves to keep the Steelers at bay and the Panthers used the momentum of those saves to draw themselves a powerplay.
However, on that powerplay it was the Steelers who once again forged ahead when John Armstrong (47.51) took advantage of a fortunate bounce in front of Carr.
Nottingham pulled their netminder in favour of the extra attacker inside the final two minutes but Jonathan Phillips scored into the empty net to condemn the Panthers to a 1-3 defeat.