Panthers v Flames

The Nottingham Panthers

Guildford Flames
Match Report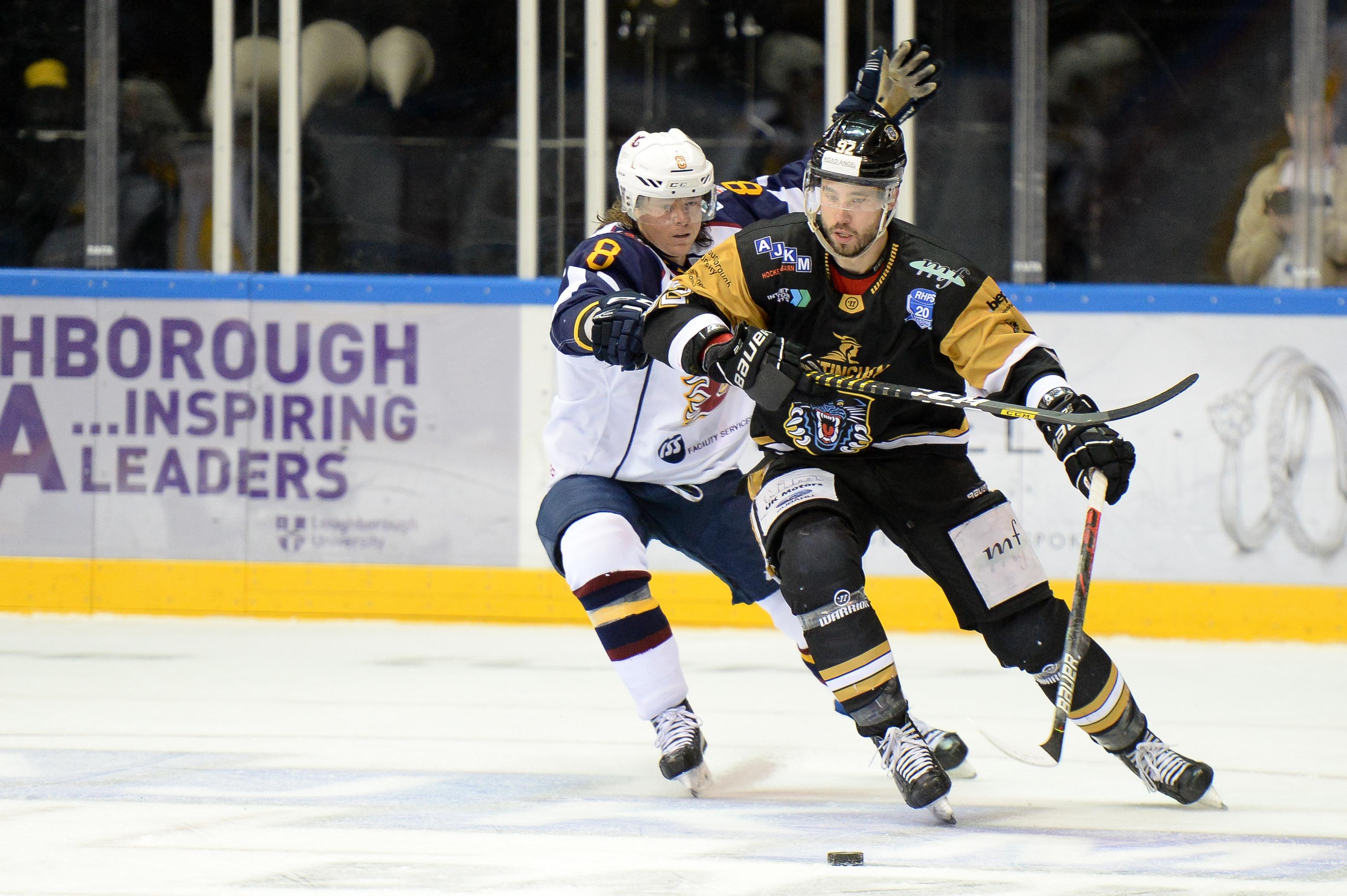 THE NOTTINGHAM Panthers' busy December schedule continued on Sunday afternoon as the Guildford Flames, and former Panthers' Captain Steve Lee, made the journey north to the Motorpoint Arena.
Kevin Carr got the start in goal for the Panthers opposite Wouter Peeters for the Flames.
Nottingham took advantage of an early powerplay when Sam Herr (1.25) tipped Brian Connelly's slap pass beyond the Flames netminder but Guildford tied the game up with a powerplay goal of their own, Kruise Reddick (6.28) getting a touch on Calle Ackered's shot from the point.
The teams traded further powerplay opportunities in the latter half of the period but both netminders stood tall and the game was tied going into the first intermission.
An early second period brace saw the Flames take control of the game. First Owen Griffiths (22.24) finished in close on Carr and less than two minutes later Ian Watters (24.22) finished a pretty passing play, as the Flames flew up ice, to see the visitors to a 1-3 lead.
Carr denied TJ Foster on the breakaway to prevent the Flames taking a three-goal lead and the Panthers netminder had to be at his best once again shortly after, flashing the leather to deny Calle Ackered's bomb from the point.
Sam Herr (34.52) got his second of the game in close, after great work from Brian Connelly to break into the zone and get below the goal line, to send the Panthers into the second intermission trailing by just one goal.
Despite dominating play in the third period the Panthers couldn't solve Peeters, the Flames' netminder making a larcenous save on Sam Herr to deny the Panthers' captain his hattrick inside the final minute with Carr pulled in favour of the extra attacker, and Guildford took the two Elite League points on offer.