Panthers v Storm

The Nottingham Panthers
Manchester Storm
Match Report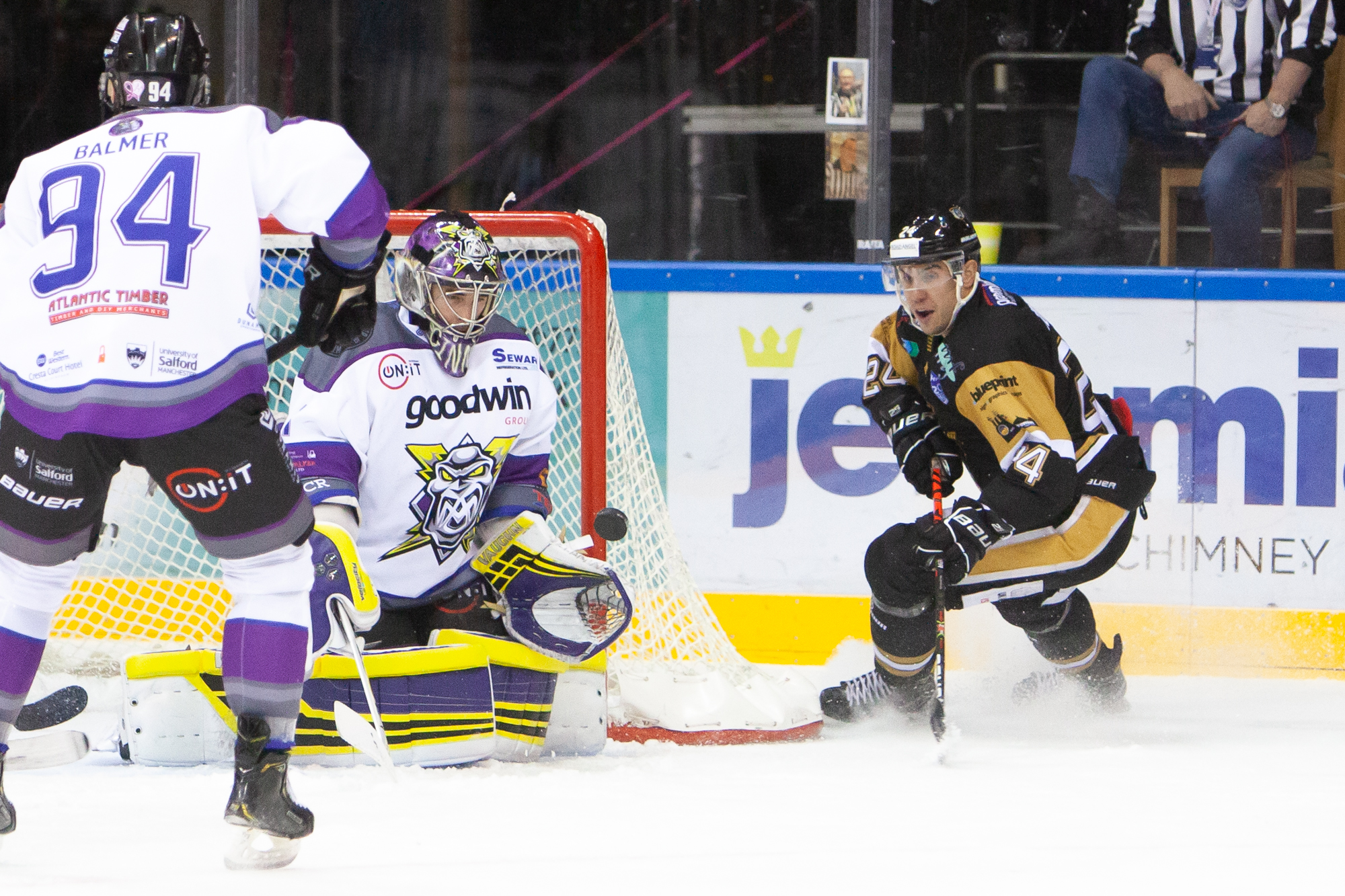 THE NOTTINGHAM Panthers returned to action inside the Motorpoint Arena on the hunt for a four-point weekend after Saturday's overtime heroics against the Cardiff Devils.
Jackson Whistle got the start in goal for the Panthers opposite Matt Ginn for the Storm.
Mark Matheson and Ryan Horvat came close early for the Panthers before Sam Herr (8.44) opened the scoring for the home side, the captain finding a loose puck at the side of the Storm goal after a mad scramble.
Things started to get feisty as the period wore on, former Panthers' fan favourite Mathieu Gagnon and Panthers' current fan favourite Brett Bulmer exchanging pleasantries.
With the teams skating four-on-four Manchester tied the game inside the final minute, Layne Ulmer (19.31) breaking in on Whistle and beating the Panthers' netminder with a quick shot.
The highlight of a sedate second period was a spectacular diving glove save by Whistle, after the Storm broke in two-on-one, bringing the Sunday afternoon crowd inside the Motorpoint Arena to their feet.
Nottingham dominated possession as the period wore on and despite Jullian Talbot and Bulmer testing Ginn, the Storm netminder making two good pad saves to deny them, the teams went into the second intermission tied at one.
A tight third period saw minimal chances for either side until Dylan Malmquist (43.01) put the Panthers back in front after getting the final touch on a pretty move up ice.
Just over three minutes later the Storm were back on level terms. Henrik Samuelsson (46.32) scoring his first for the visitors in close.
Declan Balmer (52.43) threw a speculative shot through traffic that eluded a screened Whistle to give the Storm their first lead of the night and, despite pulling their netminder in favour of the extra attacker inside the last minute, the home side couldn't find a way through Ginn and Manchester took the two points on offer.