Stars v Panthers

Dundee Stars

The Nottingham Panthers
Match Report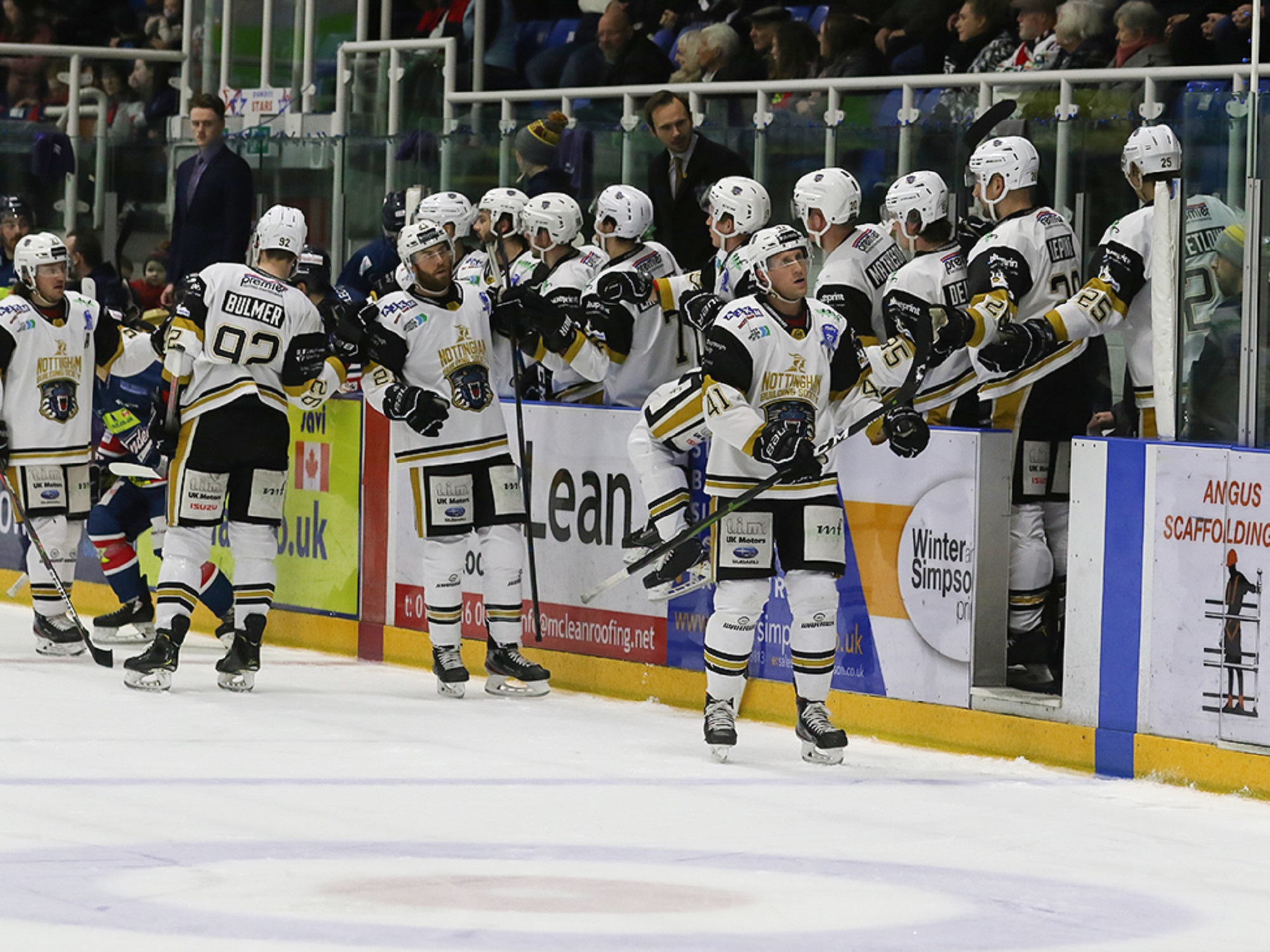 THE NOTTINGHAM Panthers and Dundee Stars clashed for the second time in less than 24 hours on Sunday evening, this time inside the confines of the Dundee Ice Arena.
Kevin Carr and Alex LeClerc once again got the start in goal for their respective sides.
Ryan Horvat and Craig Gans (2.27) dropped the gloves early in the game, the Panthers' forward landing two consecutive right hands to send the Stars' man to the ice.
Nottingham built on the momentum from Horvat's fight and Captain Sam Herr (6.56) picked up Brian Connelly's drop pass and fired a laser of a wrist-shot into the roof of LeClerc's goal to put the visitors into the lead.
Lepine, Matheson and Talbot all had to be alert to make smart defensive plays and keep the Stars at bay before both sides squandered opportunities on the powerplay to close out the period.
Drydn Dow (20.53) pulled the Stars level early in the second period, the defenceman scoring just after a late first period powerplay that carried over had expired.
It didn't take long for the Panthers to restore their lead though. Ollie Betteridge (23.34) powering to the net and forcing the puck beyond LeClerc and over the line.
Nottingham had to kill almost a full two minutes of five-on-three powerplay time for the Stars before Sam Herr hit the post as the Panthers started to impose their will on the game.
Things started to get chippy as Lepine and Schoenborn got involved below the goal line, the Stars' forward thinking better of dropping the gloves with the French-Canadian heavyweight though.
Brett Bulmer (37.01) drew a powerplay chance for the Panthers late in the period and he himself finished off a pretty passing play, hammering a one-timer into the back of the net, to give the visitors a two-goal lead going into the second intermission.
A professional rearguard effort by the Panthers kept the Stars at bay until Anthony Beauregard (56.11) scored late on the powerplay to give the home side hope of a comeback.
Those hopes were dashed by Carr and the Panthers' defence though as, despite pulling LeClerc in favour of the extra-attacker, they couldn't find an equaliser and The Nottingham Panthers secured a four-point weekend.