SonderjyskE v Panthers

SonderjyskE

The Nottingham Panthers
Match Report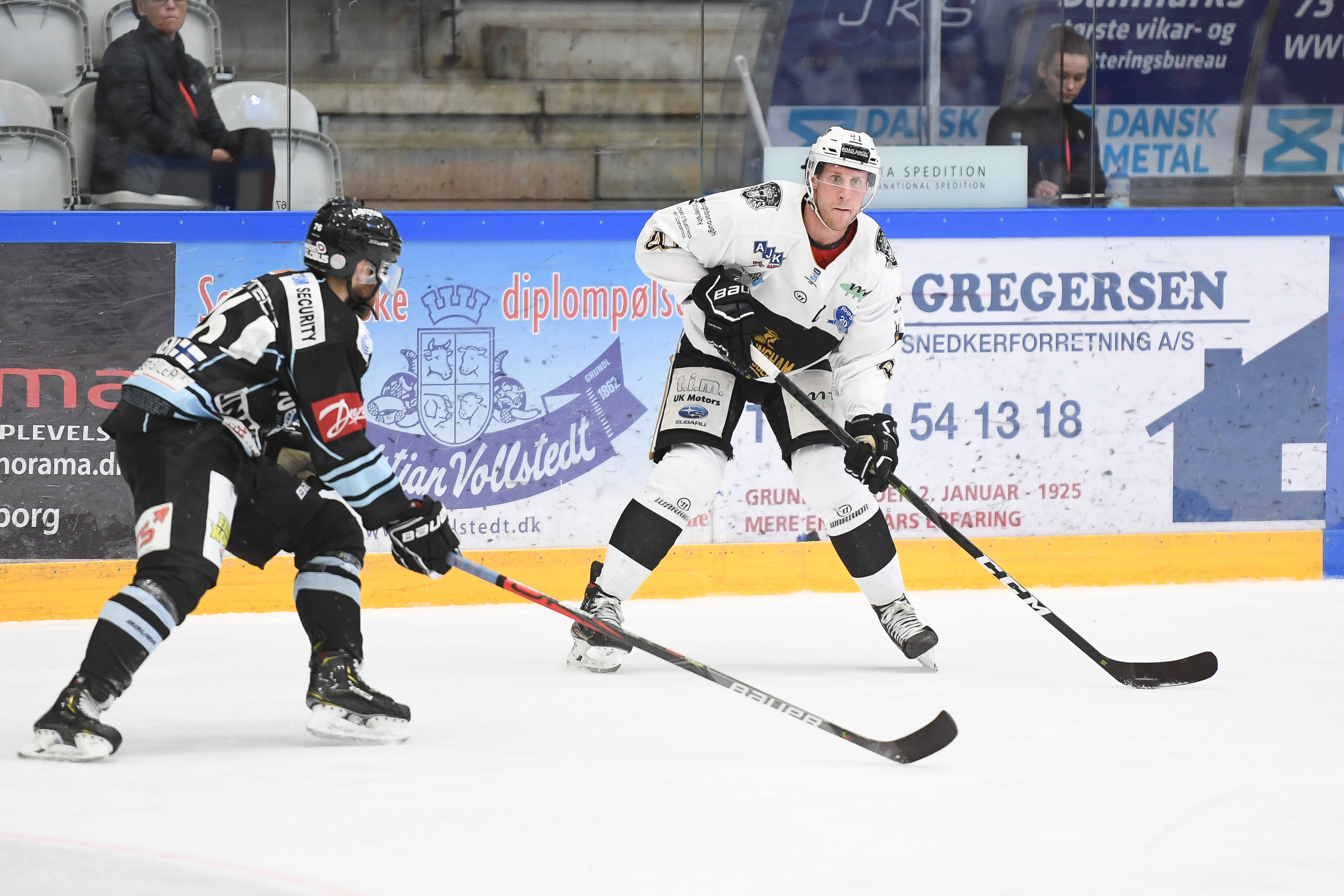 THE NOTTINGHAM Panthers began their quest to claim the Continental Cup against Danish hosts SonderjyskE on Friday night.
Kevin Carr got the start in goal for the Panthers opposite Nicolaj Henriksen, deputising for the injured Patrick Galbraith, for the Danes.
An even first period saw both sides feel each other out.
Carr had to be alert to stuff out an attempt on the doorstep inside the first two minutes before Gui Lepine delivered a big hit along the boards, the first of many from Nottingham.
Hansen, Talbot and Rheault all saw efforts saved by Henriksen as the Panthers pressed.
When Brian Connelly (17.08) was sent to the box late in the period Carr and the penalty killers stood tall and the period ended as it had began, with the teams locked at zeroes.
In a penalty filled second period Lepine fired a shot just wide after Jullian Talbot's clean face-off win in the offensive zone.
Connelly (25.04) was sent to the box, the first of four minor penalties against the Panthers in the period, but once again Carr and the penalty killers stood firm, Jason DeSantis making a huge block in the process.
Nottingham had to kill a brief five-on-three Sonderjyske powerplay when Captain Sam Herr (26.47) was sent to the box just after being tripped in the offensive zone himself.
The Panthers killed those penalties, and another one assessed to Kevin Carr just after returning to full strength.
Horvat laid a big hit along the boards before the Panthers went to their first powerplay of the game (37.09) and on that man-advantage they took the lead.
Brian Connelly's shot from the blue line taking a crazy bounce off the back boards, off of a defenceman and into the back of the net sending the Panthers into the second intermission with a one goal lead.
Nottingham controlled the play in the third period but MacGregor Sharp, who moments earlier had ran over Kevin Carr after going through the netminder's crease, tied the game.
Overtime couldn't separate the teams and the lottery of the shootout was needed to settle the game.
SonderjyskE took the shootout by two goals to zero and the Panthers skated out of their first game with a solitary point.