Panthers v Clan

The Nottingham Panthers

Glasgow Clan
Match Report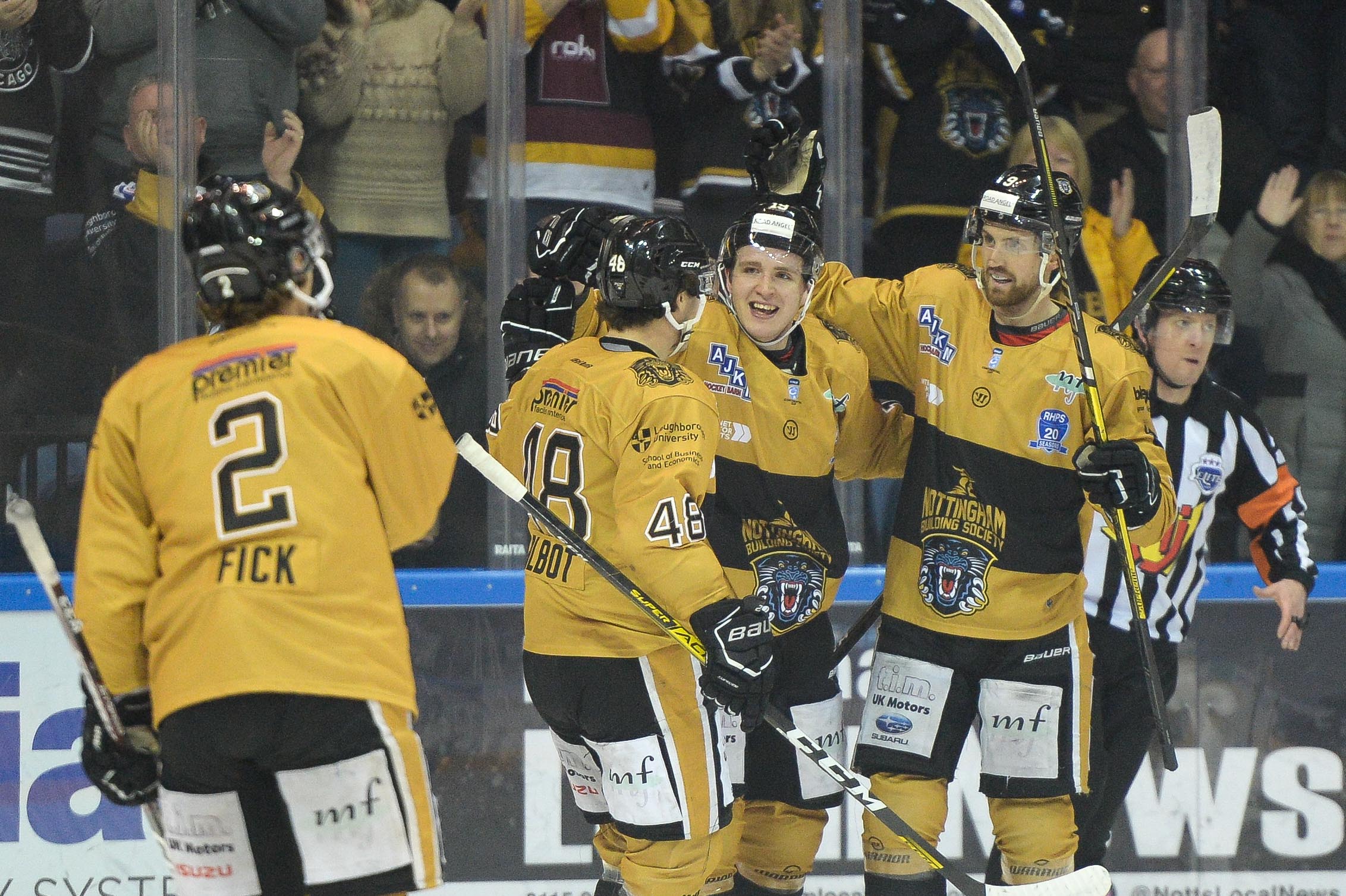 THE NOTTINGHAM Panthers returned to Elite League action inside the Motorpoint Arena on Thursday night, after their excursions on the continent at the weekend, to clash with the Clan who made the journey down from Glasgow.
Kevin Carr got the start between the pipes for the Panthers opposite Jordan McLaughlin for the Clan.
The teams felt each other out early on before Brett Perlini (9.15) opened the scoring for the Panthers, the GB international finishing off a great move by Georgs Golovkovs that froze the Clan netminder.
Just over two minutes later the Clan were level, Matt Stanisz (11.32) applying the finishing touch at the back door after a swift move up-ice by the visitors.
Glasgow killed a Nottingham powerplay and with no further incidents the teams went into the first intermission tied at one a piece.
Jake Hansen, on the breakaway, and Robert Lachowicz, one-timer, were denied by McLaughlin early in the second period and just after the clock ticked over the 28 minute mark the visitors took the lead, Chad Rau (28.07) taking advantage off of a broken play on a face-off and hitting the back of the net.
Nottingham, however, levelled things up a little over four minutes later. Captain Sam Herr (32.16) firing a quick shot through the wickets of the Clan netminder after winning a battle below the goal line.
The Panthers ended the second period on the penalty kill, Robert Lachowicz sent to the box for holding minutes after Gui Lepine was cut by a high-stick to the face but with no call on the play, and had 32 seconds of the kill remaining going into the second intermission.
Nottingham killed the remainder of the penalty to begin the third and, a Nolan LaPorte breakaway that hit the post a side, a tight 20 minutes between two tired couldn't produce a game-winner.
Jake Hansen took a stick to the face late in the period, losing a couple of teeth in the process, and despite not securing the win regulation the Panthers struck on the powerplay in overtime.
Hansen firing through McLaughlin to bring the Motorpoint Arena to it's feet and secure a Hollywood ending for the Panthers on Movie Night.