Devils v Panthers

Cardiff Devils

The Nottingham Panthers
Match Report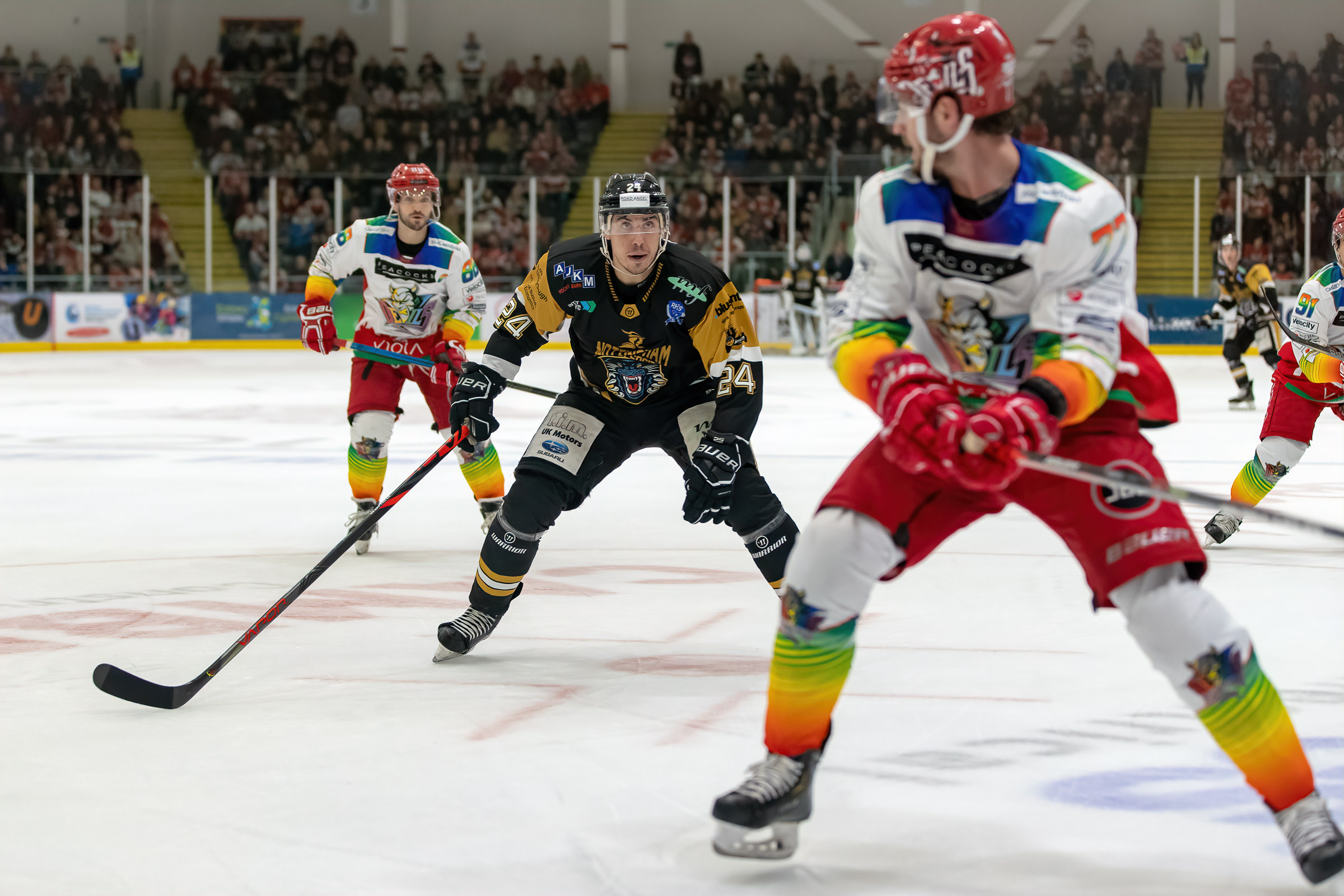 THE NOTTINGHAM Panthers made the trip down to Cardiff to take on the Devils on Sunday looking to bounce back from Saturday night's disappointing loss to the Guildford Flames on home-ice.
Kevin Carr got the start in goal for the Panthers opposite Ben Bowns for the Devils.
Gui Lepine, Jullian Talbot and Jason DeSantis all forced Bowns into good saves as the Panthers dominated the game inside the first ten minutes but a great piece of individual skill from Mike McNamee (13.34), who breezed past his defenceman before going high glove on Carr, saw the home side take the lead against the run of play.
Nottingham tied the game on a late period powerplay when Jon Rheault (16.57) picked up some loose change on the doorstep, after Mark Matheson's shot from the point hit the Panthers's forward before landing at his skates, and deposited it into the back of the goal to send the teams into the first intermission with one goal a piece.
Cardiff wasted no time in re-taking the lead in the second period, Blair Riley (20.26) tapping in unmarked at the backdoor.
The Panthers killed a penalty to Georgs Golovkovs but the Devils struck on their next chance with the man advantage, Joey Haddad (25.38) finishing off a slick passing play to give the hosts a two-goal lead.
Less than a minute later Haddad (26.13) had his second of the game, the forward getting the puck in close and guiding it over the line after winning a man-on-man battle on the doorstep.
Jullian Talbot hit the bar before the Panthers went onto their second powerplay of the night and they made it two-for-two on the man-advantage when Captain Sam Herr (36.15), who found a soft spot in the high slot, rifled a one-timer into the back of the net to halve the deficit and give the visitors hope of a third period fightback.
Despite dominating possession of the puck for most of the third period the Panthers couldn't find a way to beat Bowns, Jake Hansen having the best opportunity with Bowns stranded out of his net but his shot, on a late powerplay, hit the legs of a Devils' defenceman and ricocheted to safety.
Nottingham pulled Kevin Carr in favour of the extra-attacker with two-minutes to go and, Jullian Talbot's one-timer that whistled just over the bar aside, couldn't generate any clear cut chances, despite controlling the puck for the final two minutes, and Cardiff skated out with two Elite League points on offer.