Steelers v Panthers

Sheffield Steelers

The Nottingham Panthers
Match Report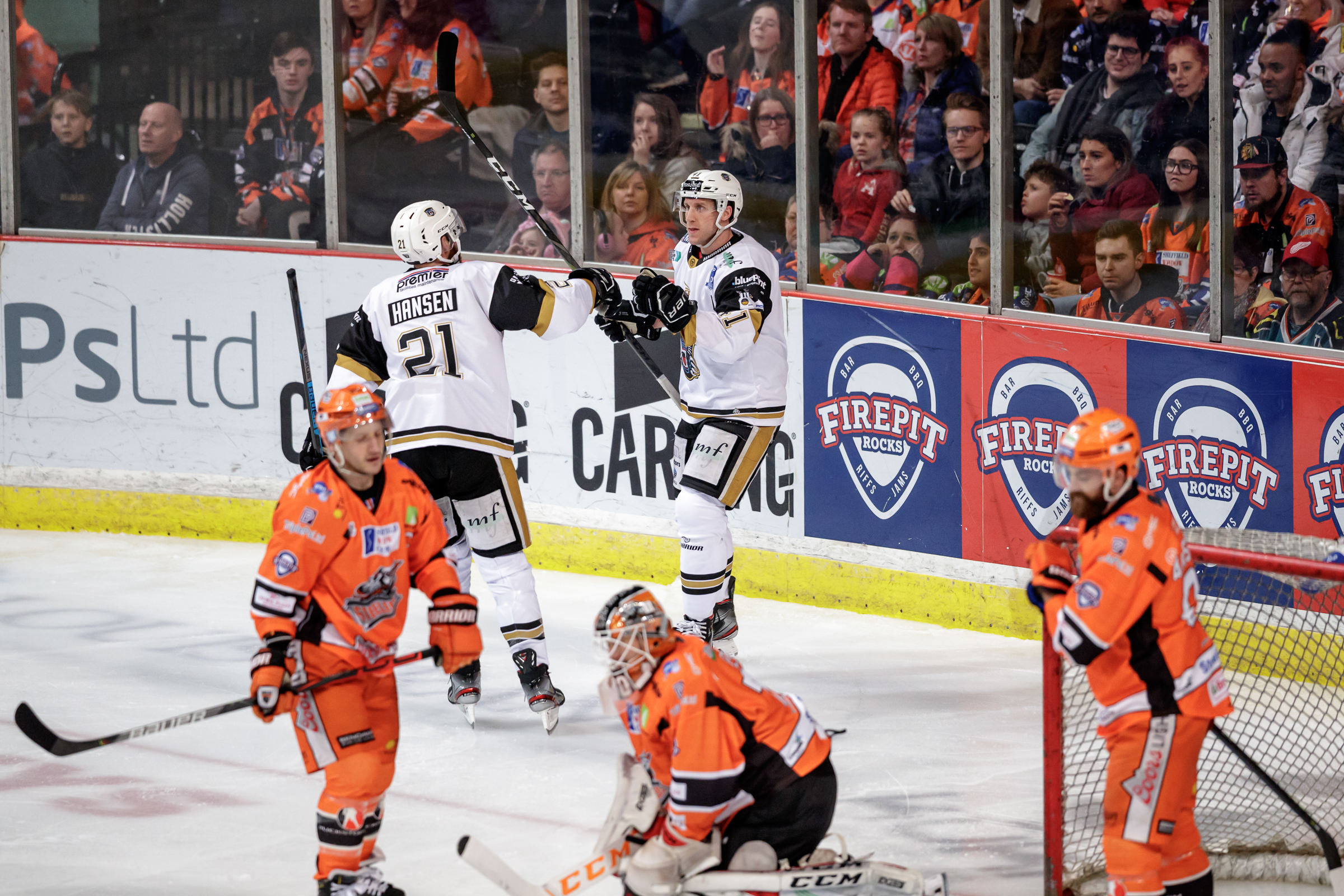 THE NOTTINGHAM Panthers made their final trip of the season to Sheffield on Saturday night looking to return to winning ways against the arch-rival Steelers.
Nottingham killed an early penalty to the debuting Mathieu Tousignant before taking the lead on their first powerplay of the night when Jullian Talbot (5.24), with Tousignant providing the screen in front of Duba, fired a slapshot high over the glove of the Steelers' netminder.
Penalties throughout the remainder of the first period prevented either team from building any momentum and the Panthers went into the break leading through Talbot's early goal.
The penalties continued to flow early in the second period and Sheffield tied things up under two minutes in after the re-start, Tanner Eberle (21.54) hitting the back of the net on a broken play in front of Carr.
Less than two minutes after the Steelers' goal the Panthers found themselves back on the powerplay and Captain Sam Herr (24.54), after great patience from Mark Matheson, swept a rebound beyond Duba to restore his side's lead.
Brett Bulmer delivered a huge hit to David Phillips behind the Sheffield goal before the Panthers scored the games first even strength goal, Mark Matheson forcing a turnover on the forecheck before Jullian Talbot hit the tape of Dylan Malmquist (28.50) who's quick shot beat Duba, the netminder extending his right pad just too late, to give Nottingham a two goal advantage.
Robert Lachowicz almost scored short-handed, only to be denied by a sprawling pad save by Duba.
Nottingham killed the Steelers' powerplay and went onto one of their own and just as Jonathan Phillips stepped back onto the ice Brett Perlini (34.18) beat Duba over the blocker with a quick slapshot, putting the Panthers ahead by three going into the second intermission.
An early goal by Jake Hansen (41.38), who finished off a cross-ice pass from Sam Herr on a two-on-one break-in, all but settled the game in the Panthers favour.
Carr, who made 21 saves in a man of the match performance, denied O'Connor and Bettauer on good scoring opportunities but the Steelers couldn't find a way through a determined Nottingham Panthers team and the visitors took the points in a dominant victory over their rivals on Saturday night.