190506 | Have a Heart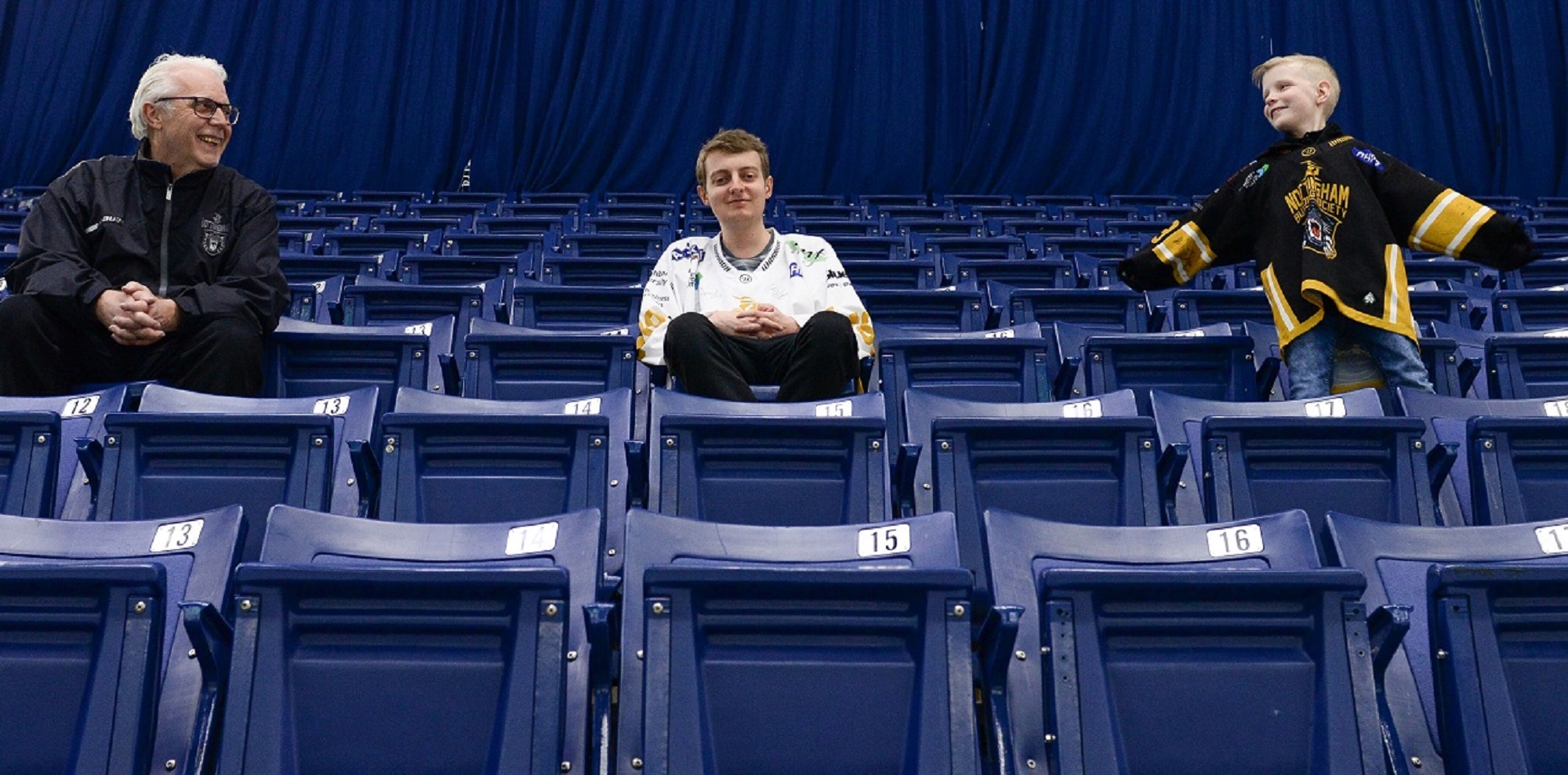 THE NOTTINGHAM Panthers have chosen the Nottingham Hospitals Charity - Trent Cardiac Centre as the main target for their fund-raising in season 2019-20.
We've got some tried and trusted plans in mind AND some new ideas too as we bid to help a hospital unit that does so much great work for the local population.
To launch the plans we gathered three "Panthers" with more than a little empathy for the cause.
Panthers' chief executive Gary Moran missed his first home games in 40 years when he underwent open heart surgery in January at the Trent Cardiac Unit: "They said they'd fix me, and they did, I'm well on the road to a full recovery and I can't thank them enough. To a man and woman the staff were brilliant and if we can get some money together to make their work even a tiny bit better I'd like to see it happen."
Panthers' former national anthem player and fan Lewis Blackburn underwent a heart transplant earlier this year. Much of the 22-year-old's treatment before and after the operation has been undertaken at the Trent Cardiac Centre.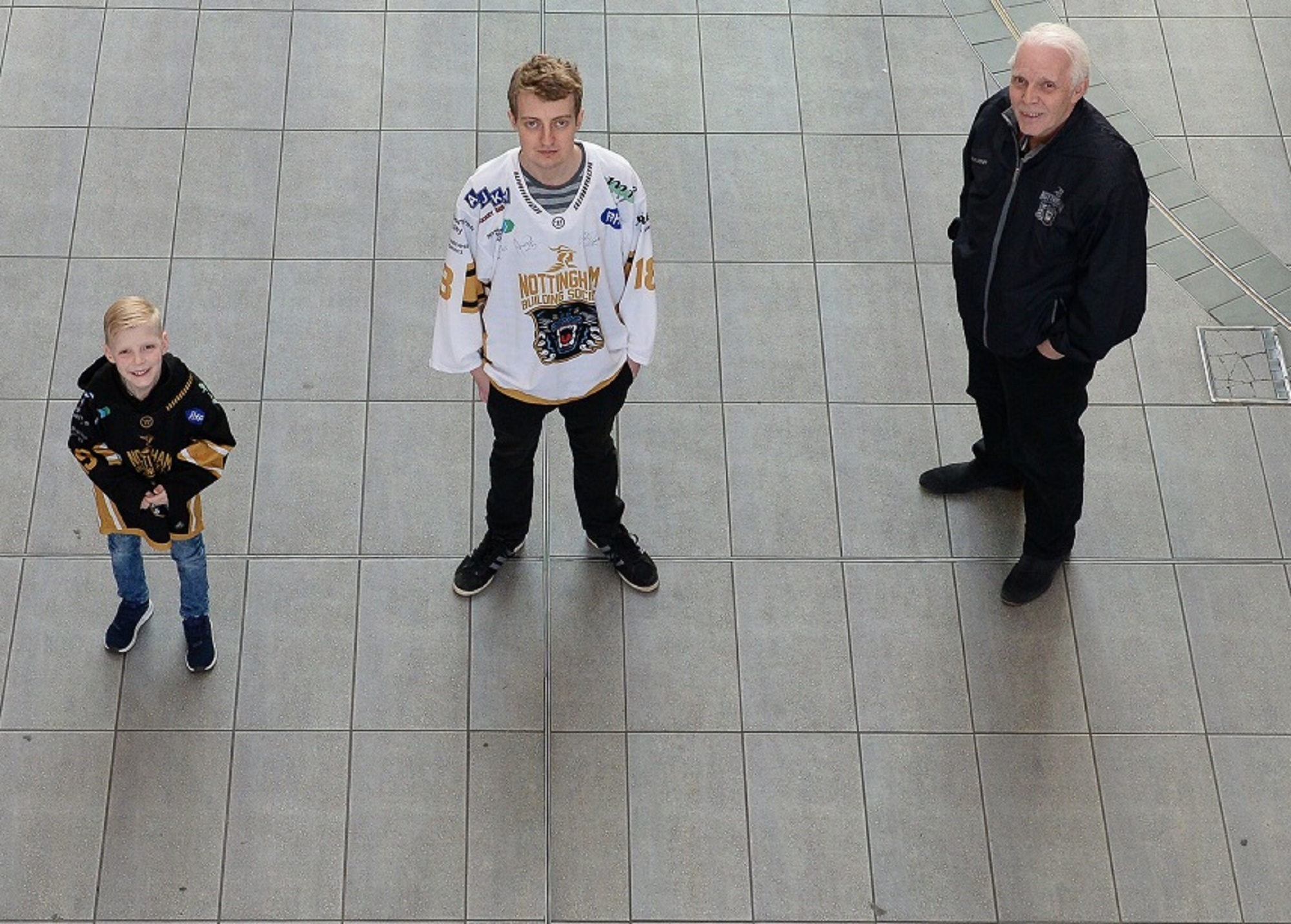 He said: "Gary's so right, they're just great people doing a great job, if we can get them some sort of extra equipment to help in some way that would be fantastic."
And youngster Tommy Bond was just two when he underwent his first major heart surgery. The Panthers-mad now nine-year-old has most of his treatment at Glenfield because of his age BUT is expected to fall under the wing of the Trent Unit as he gets older.
His dad Craig said: "This is a great choice of charity by the Panthers. We're only too happy to help out."
As well as fund-raising we've got some link-ups with so-called awareness campaigns in the pipeline too. Panthers Images' photographer Karl Denham is entering a photographic competition at the HEART VALVE VOICE campaign and we'll be hooking up with other heart-related projects too.
It's going to be a busy year of trying to get everyone to get checked out to make sure they're healthy whilst raising funds to help those who in turn help those of us who need treatment.
Added Gary: "My own problems were inherited and neither Lewis nor Tommy did anything wrong either but there are lots of things people can do to avoid heart problems. Even if you've got an issue if its caught early you can avoid major surgery perhaps.
"Ask your doctor to run a stethoscope over your chest, just to be safe."
Panthers will be having a festive shirt for their traditional holiday games and the game-worn shirts will be sold to raise money for the charity push.
This year we will also be having special Valentine's Shirts.
With the obvious heart connection we thought it would be an idea to have a special shirt with a strictly limited edition (players only). We will sell the shirts well in advance of their use and buyers will get an individual Valentine's Card/Certificate to hand over on the day itself before receiving the game-worn shirts after they've been used.
Another different idea will see us go to former Panther, now celebrity butcher, Johnny Pusztai's new restaurant "The Snobby Butcher" in Sherwood with the Panthers doing the waiting on.
We're going back to the RSPCA at Radcliffe-On-Trent to shoot another PUCKS and PUPS calendar with the profits going into the pot and Panthers Travel have already said they'll be weighing in too.
In advance we'd like to thank the fans for what we're hoping (knowing) will be another brilliant year of outstanding support. Thank you!