190703 | Arena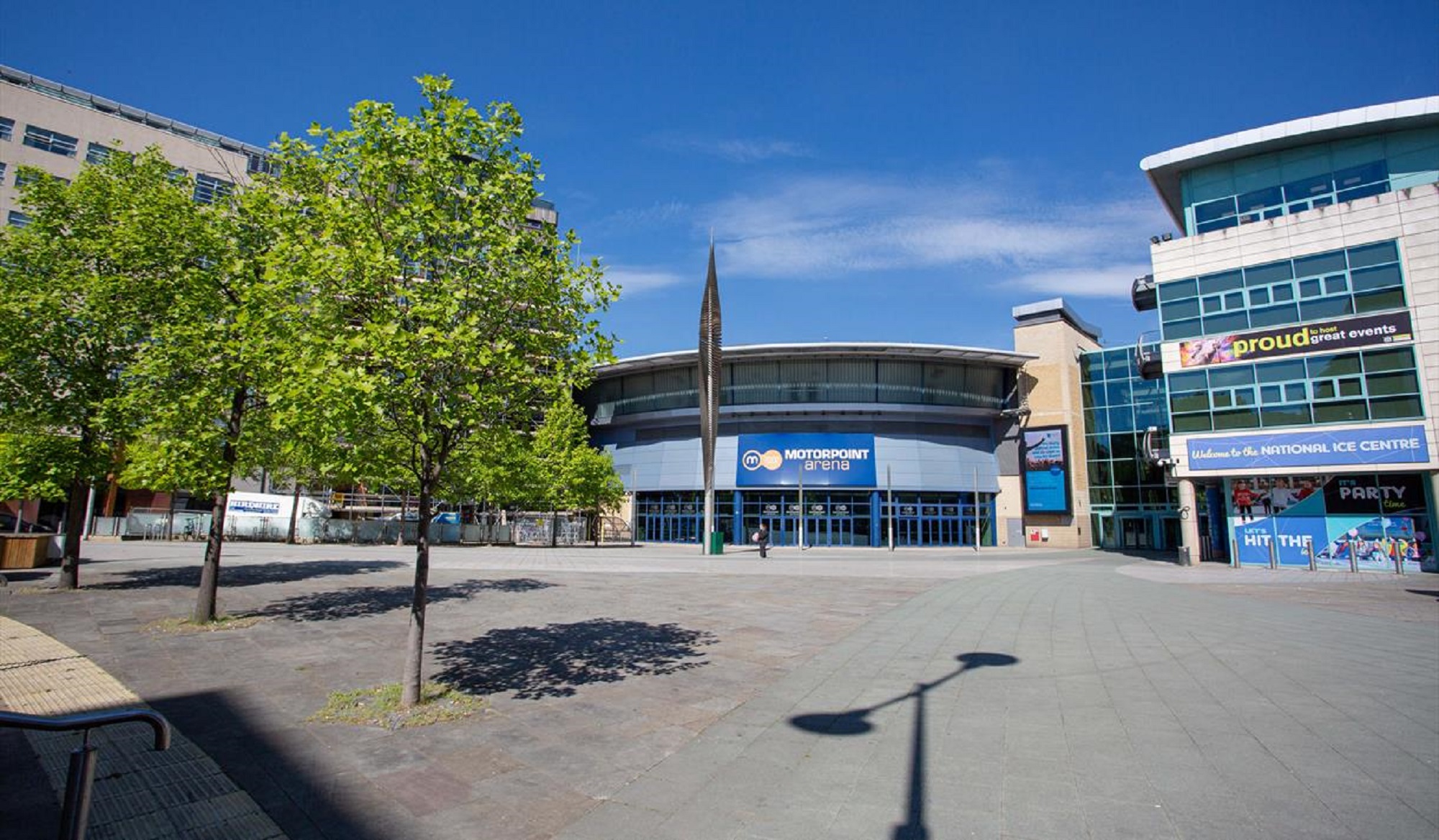 Panthers' home at the Motorpoint Arena has never looked like this for years.
The plaza is covered in work vans and the new barriers will arrive later this week to replace the old rinksides that are already out of the way.
And the stunning new scoreclock and screens is clearing customs over the next few days and technicians are standing by in Nottingham to start the assembling process.
Once the technical aspects are in place the ice will be re-installed and then it'll be painted in good time for the new season.