190705 | Herr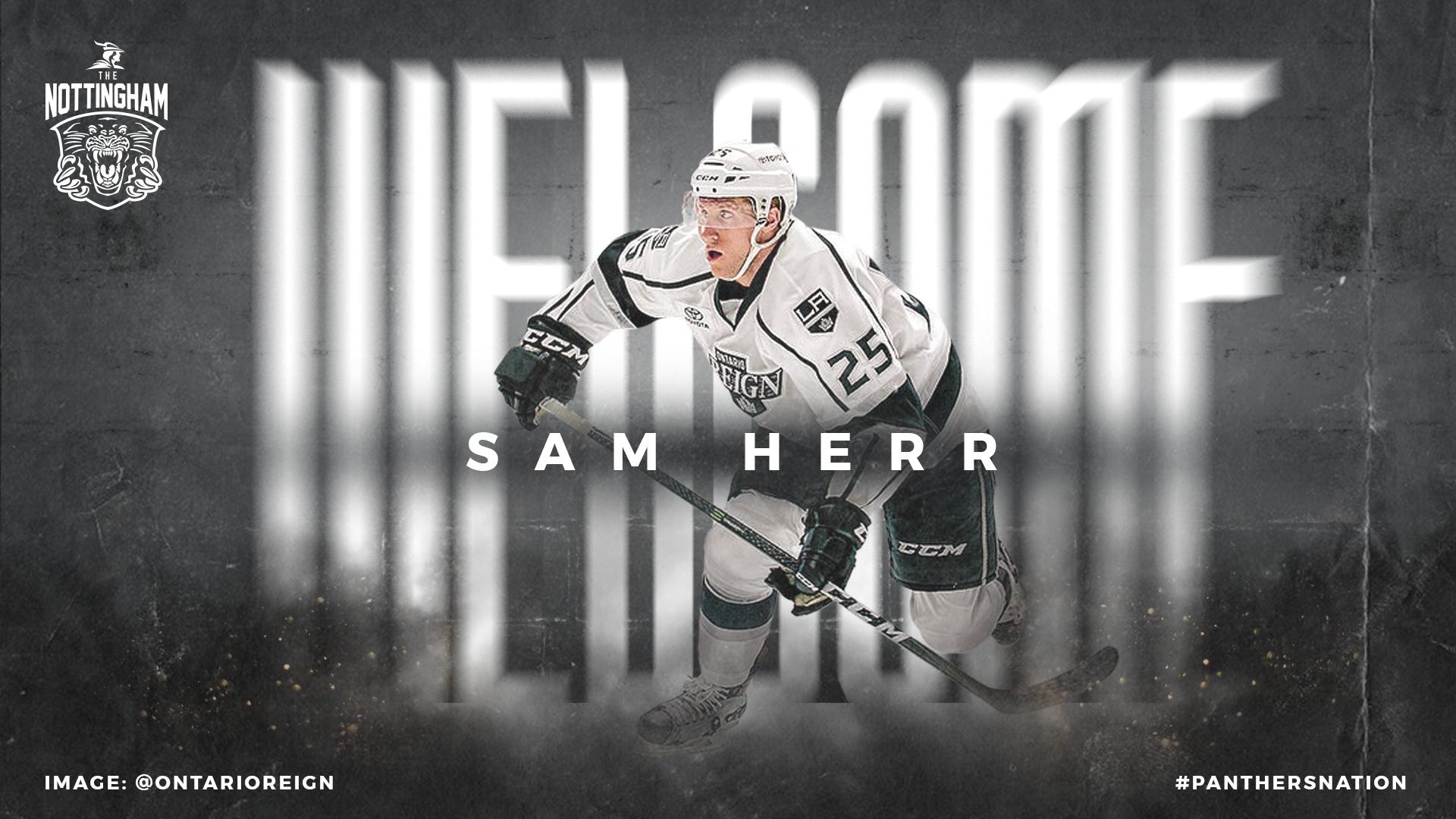 The Nottingham Building Society sponsored Nottingham Panthers are pleased to announce the signing of American forward Sam Herr for the upcoming 2019-20 EIHL season.
Sam, a native of Illinois, has spent the last three seasons with the AHL's Ontario Reign, an affiliate of the NHL's LA Kings, after joining them upon leaving Notre Dame of the NCAA at the back end of the 2015-16 season.
The 214lbs winger has spent the majority of his career employed in a defensive role, taking to the ice to kill penalties or shut down opposing teams top lines but is eager to expand his game on the larger European ice.
Director of hockey Gui Doucet says Panthers' latest recruit has the potential to become a force in the Elite League.
"He can be an exciting player for us, he's a great skater and his actual numbers belie the fact that he knows where the net is. We've studied him at length and we've had some great reports as well."