190705 - PanthersTV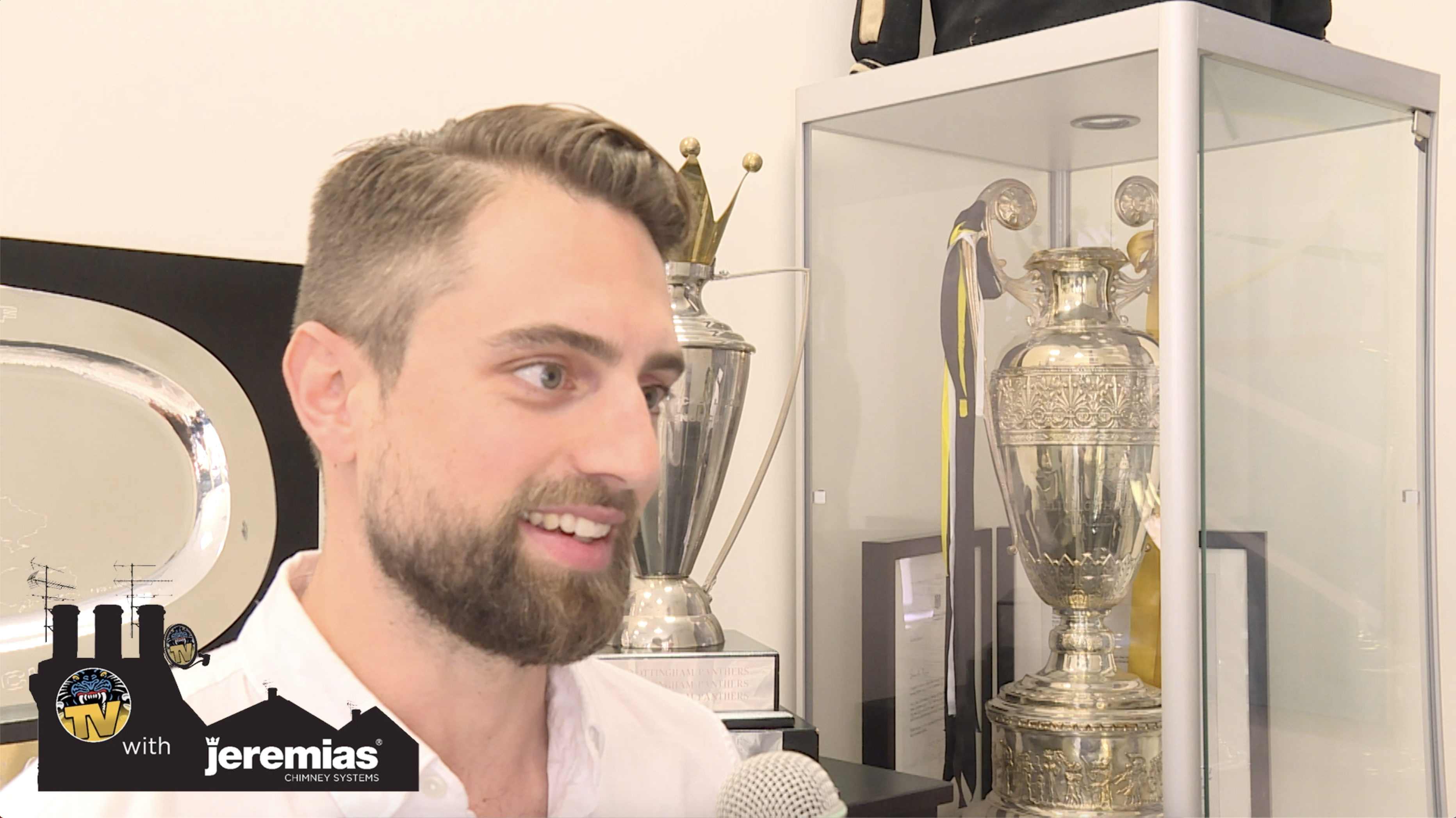 Jeremias Chimney Systems have gone from scratch to be one of the market leaders in the country in just under eight years and now they're aiming to go even further with THE NOTTINGHAM PANTHERS.
Jeremias are the new sponsors of PanthersTV and their branding will be associated with our broadcasts on a multi-year deal.
We've had a special logo specially drawn up which will be spotted in the corner of the screens and elsewhere.
Just as Jeremias have been climbing the standings in their industry, PanthersTV has been soaring up the charts in their own division with more than six and a half thousand subscribers and thousands more casual viewers who logged on for nearly half a million visits last season watching over two and a half million minutes.
Panthers' Gary Moran said today: "It's great to have a progressive thinking company like Jeremias on board. They know their sport in this part of the country and they've chosen to join our set-up."
Carl Bak, Managing Director of Jeremias added: "Panthers have a rich history of setting records and lifting trophies and whilst sport can be unpredictable it's always an exciting night out at the Panthers' home games and we're thrilled to be a part of that whilst helping keep the fans up to date in the build up to games and getting the reactions across on PanthersTV."
PanthersTV IS BROUGHT TO YOU IN ASSOCIATION WITH JEREMIAS CHIMNEY SYSTEMS