190730 | Match Sponsorship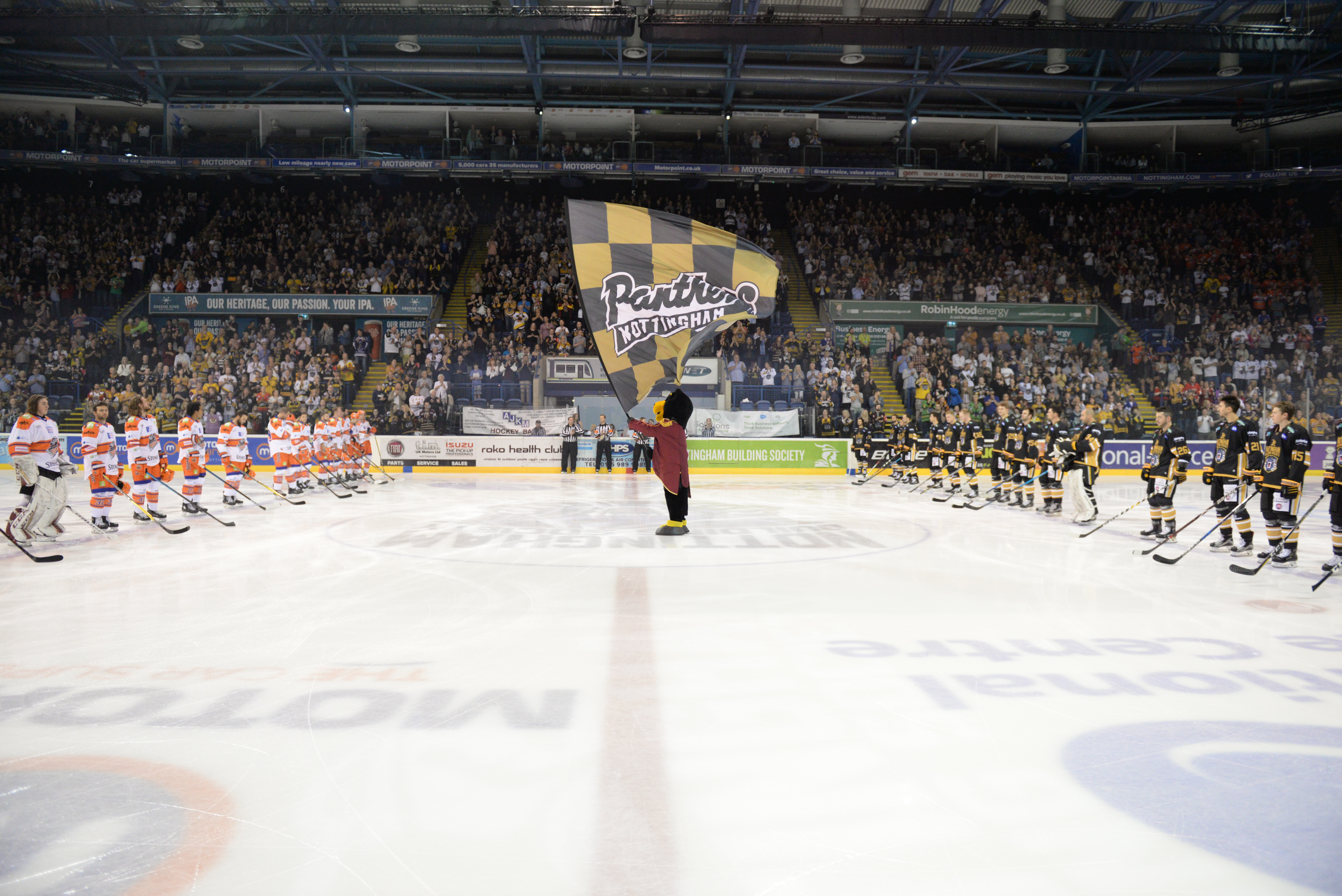 The 2019-20 fixtures were announced in the last week and every Nottingham Panthers' home game offers an opportunity for local businesses to snag one of the best corporate nights out in town.
Whether you're looking to entertain clients or reward staff you can do no better than bring everyone to a night out with the Panthers in a plush executive box at the best ice hockey venue in the country.
Match sponsors enjoy scoreclock screen promotions, tannoy announcements by the bucket-load, website previews, magazine plugs and adverts and photos of the man of the match presentations which you present on the ice at the end of the game.
Social media coverage knows no bounds and our packages for up to 28 seats in the luxury box start at £1200 +vat excluding food and beverage.
It's the best value for money night out for businesses you can get. Even at this early stage some games have already be booked but the majority, for the time being, are still available.
Check out the fixture list here at panthers.co.uk and to book or discuss email us at info@panthers.co.uk or call us on 01159 41 3103.
JOIN THE PANTHERS EVER GROWING BAND WAGON AND SHARE THE PANTHERS' LIMELIGHT!