190815 | Open Training Session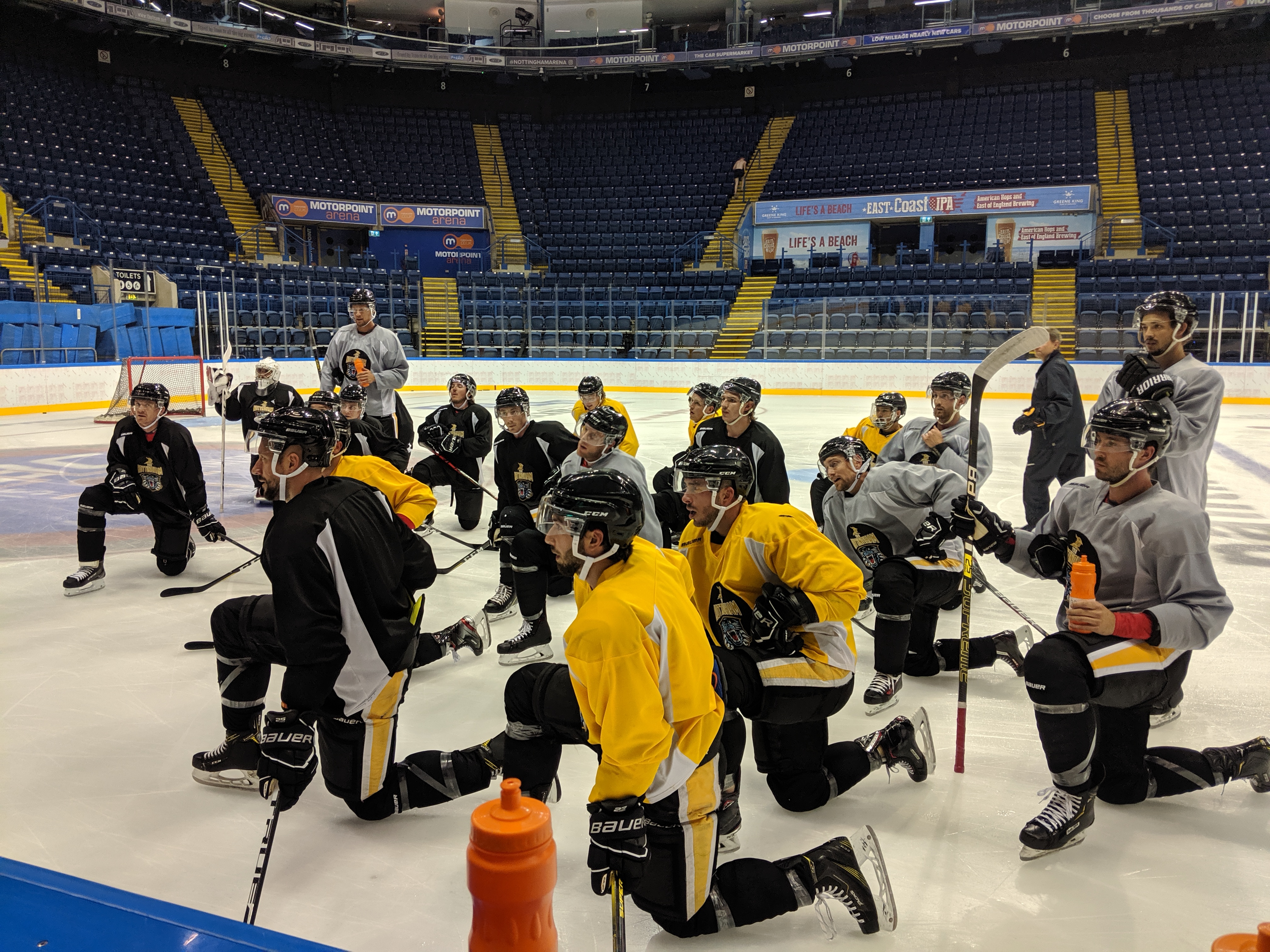 The open training session, exclusively for season ticket holders, took place at the Motorpoint Arena on Thursday night and almost 1500 fans filled the stands.
It was the first chance for season ticket holders to see THE NOTTINGHAM Panthers' new look roster on the ice along with the renovations to the Motorpoint Arena that have taken place over the summer. The team, minus Dylan Malmquist who's arrival has been held up by technical visa issues, were put through their paces by Head Coach Tim Wallace as they continued their preparations for Saturday's big game against the Devils.
Season ticket holders were also treated to a preview of the new jumbotron scoreclock screen, getting a taste of what's to come this season.
The first game night of 2019-20 is THIS SATURDAY (August 17th) when the Cardiff Devils visit Nottingham for pre-season action, face-off 7.00pm. Prices have been slashed across the board and you can book your tickets by visiting the Motorpoint Arena box office, calling 0843 373 3000 or clicking here to buy online.