190815 | Smile!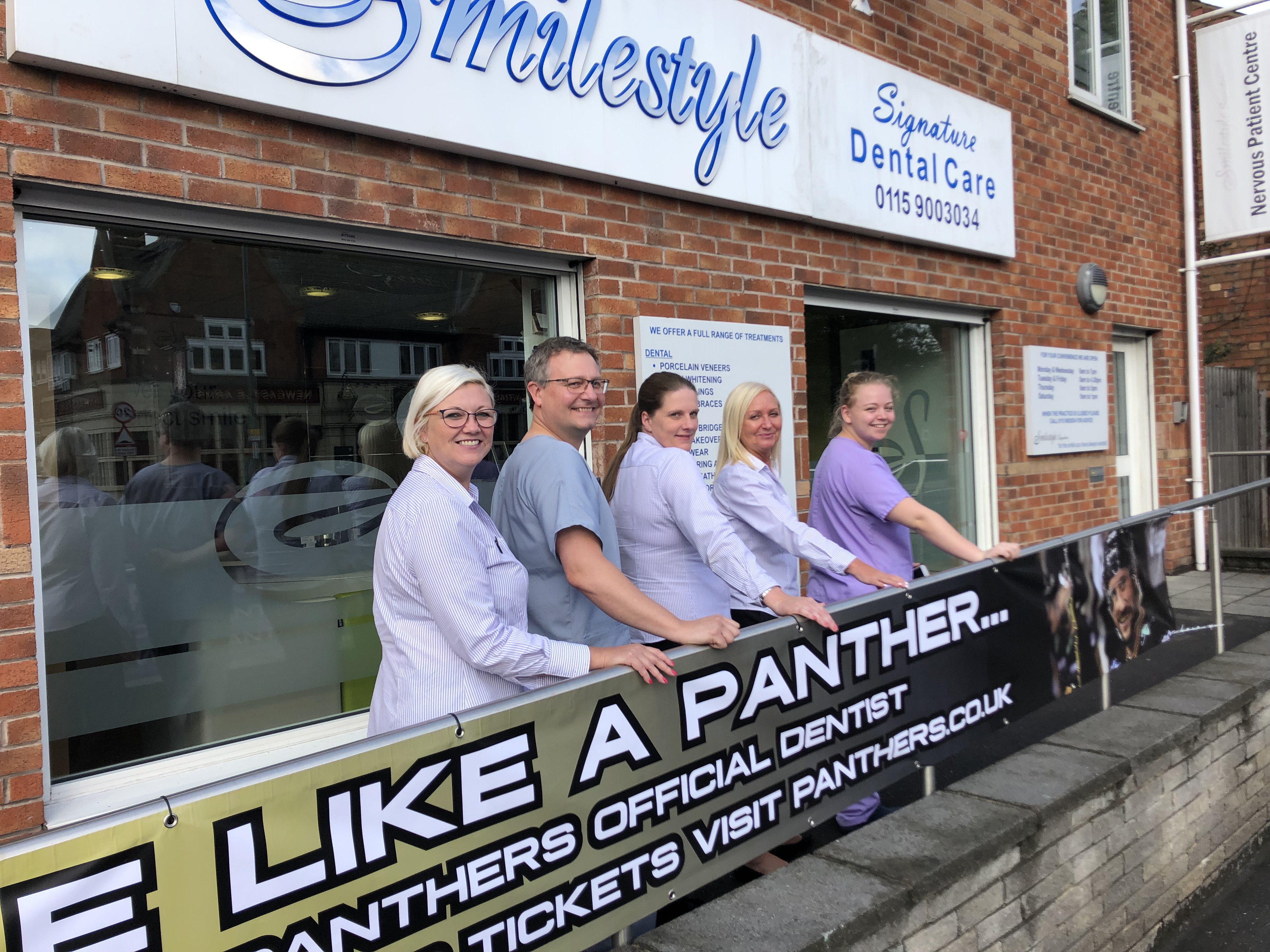 THE NOTTINGHAM Panthers are smiling with just two days to go to the first game of the season.
Cardiff visit the arena on Saturday at seven o'clock for top flight pre-season action and there's three pounds off every ticket!
Now on sale, book your tickets by visiting the Motorpoint Arena box office, calling 0843 373 3000 or clicking here to buy online.
Meanwhile, Panthers are also smiling because of their latest partnership deal. SMILESTYLE Signature Dental Care on Nuthall Road are backing the club this season with emergency dental cover and a club spokeswoman said today: "This is one deal we genuinely hope we'll never need to use but if any of the players do get hurt in a game at least we know we've got a team of experts to look after them!"