190819 | Aladdin Cup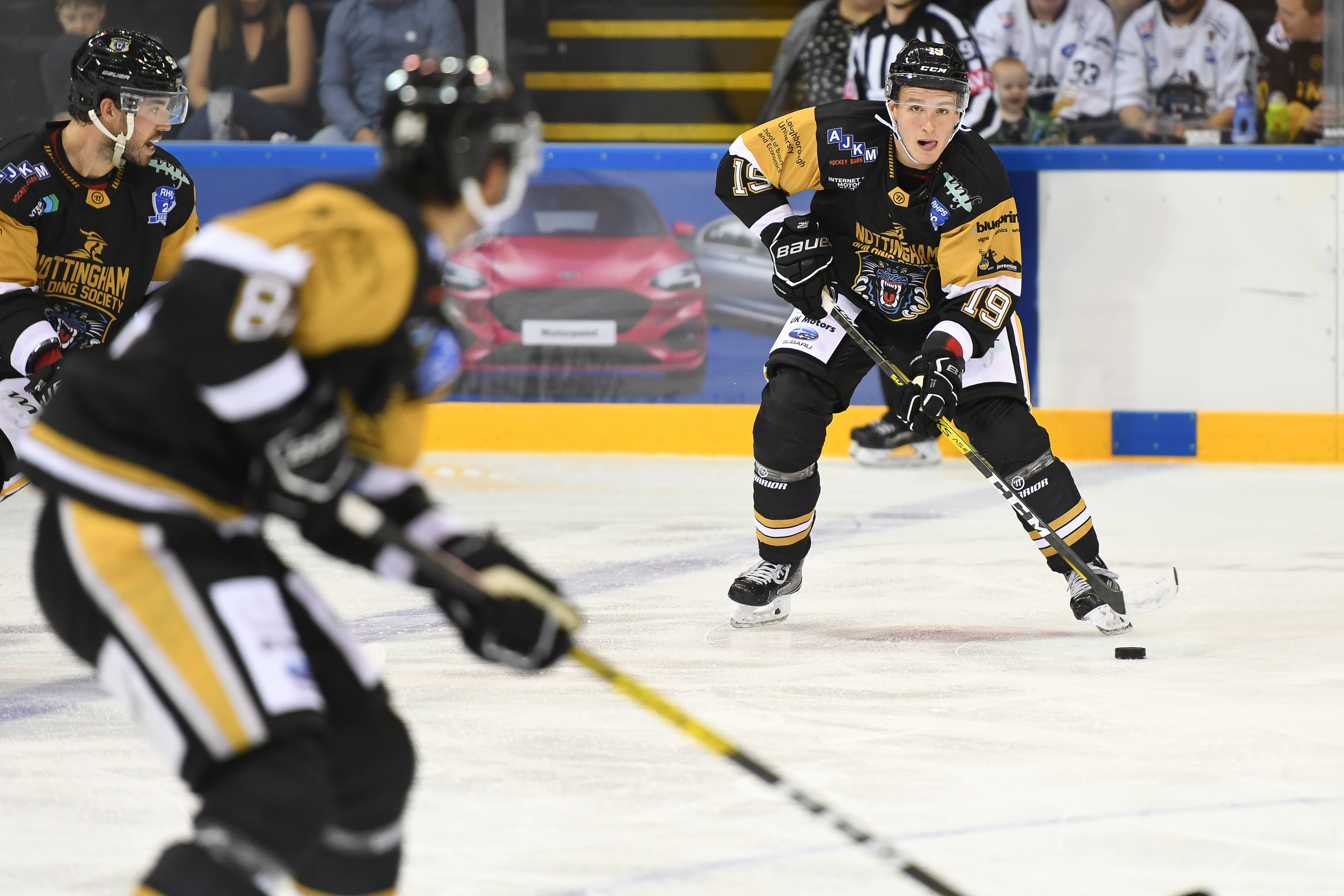 The Aladdin Cup is on the line over sixty minutes of ice hockey, plus overtime and penalties if needed, this Saturday when THE NOTTINGHAM Panthers take on the Coventry Blaze.
The sides meet again in Coventry on Sunday in a separate match.
The cup will be determined on Saturday at home over normal Elite League game rules with the trophy being presented at the end of the match at the Motorpoint Arena.
There's a three pound discount on ticket prices across the board.
Jason DeSantis missed last weekend's games against Cardiff as a precaution and is in line for his debut this weekend and Panthers are hoping for good news on the visa front after a technical issue held up Dylan Malmquist's arrival.
A club spokeswoman said this morning: "There was a good reaction to the first home game of the season with the announcing team getting to grips with the new scoreclock off the ice whilst the players were getting it together on the ice for a dramatic late winner on Saturday. It's been described as an opening weekend with lots of positives to build on, that building starts on Saturday when Midlands rivals Coventry come in with a trophy on the line. It'll be fun to watch!"
Ticket sales are being disrupted at the start of this week due to further technical work on the box office computers. If you can't get through it means the work is underway. We will keep you up to date but even at this early stage we are confident enough to say don't panic, you will be able to pay on the door if needed.