190821 | Magazine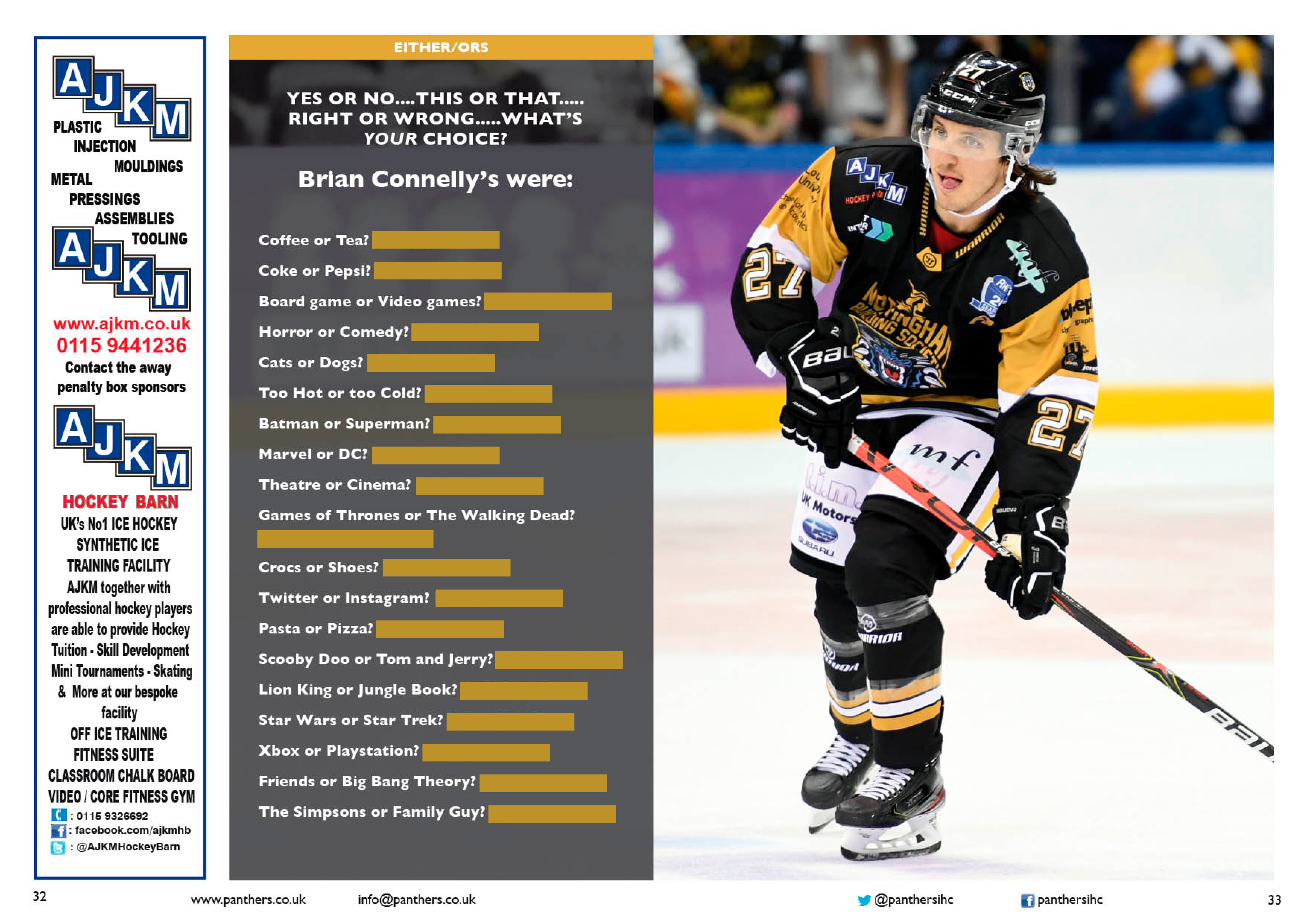 Panthers' popular match magazine is back on sale at the Challenge Cup game against Sheffield.
There are new features and interviews along with player profiles like you've never seen before and much more in store.
The cover price is frozen – AGAIN – and for just three quid you can find out things like the player's favourite line-mates, their favourite movies, dinner guests and more. Insights you just don't get on the internet.
On top of that we're bringing the free shirt prize draw over from last season and Issue One will give you a chance to win an exclusive signed Robert Lachowicz jersey.
It'll be on sale all around the concourse at the home Challenge Cup game against Sheffield on Sunday September 1st. Match tickets on sale now along with tickets for this Saturday's game against Coventry for the Aladdin Cup.
SEE YOU THERE!