190825 | Challenge Cup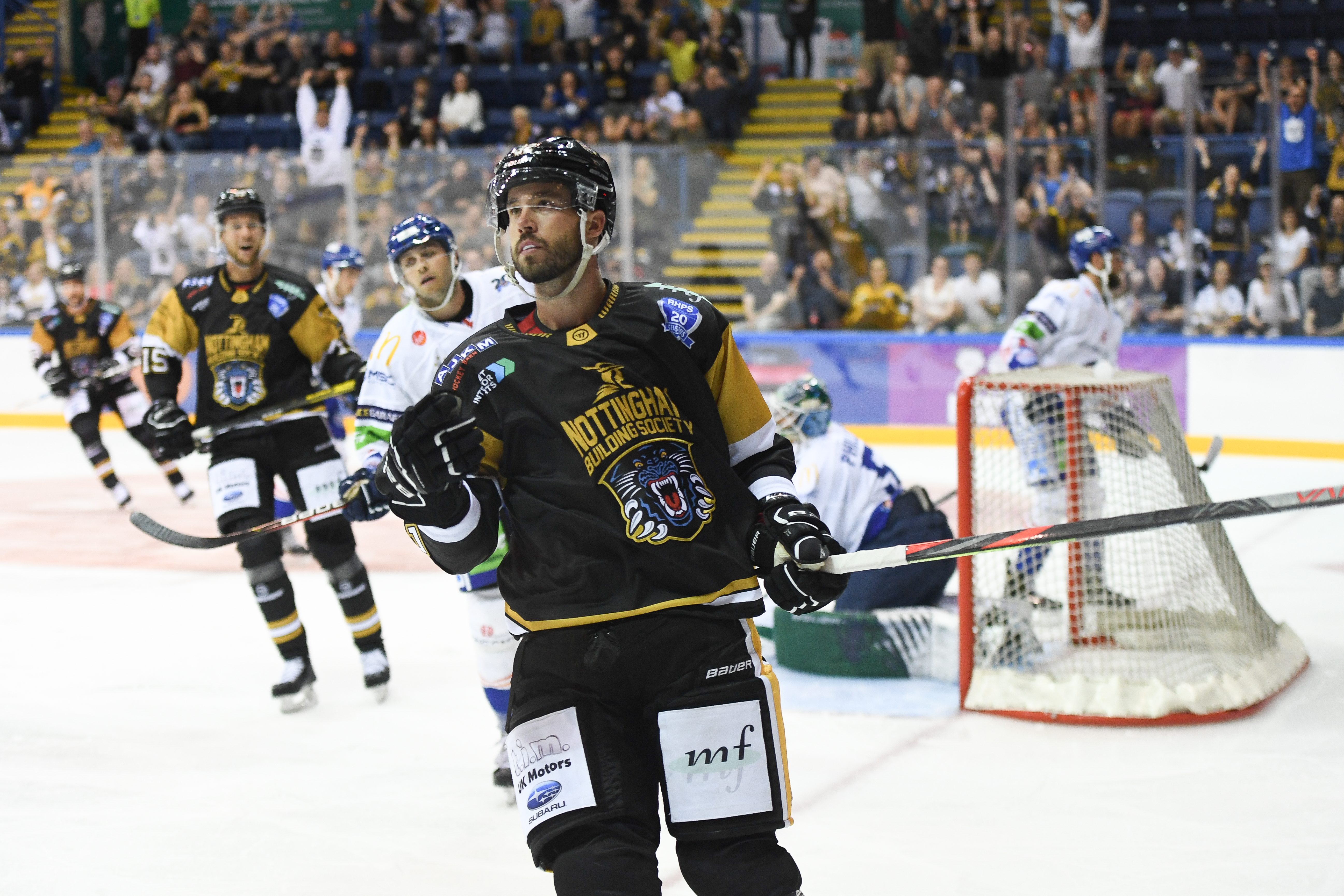 THE NOTTINGHAM Panthers and the Sheffield Steelers meet for the first time this season in the Challenge Cup this coming weekend.
There are good seats still available and the message to fans is to spread the word it promises to be a cracker when the sides meet in Nottingham with a four o'clock face-off on Sunday (September 1st).
Jason DeSantis who has missed the pre-season action so far as a precaution after picking up a niggle will be stepping up his training schedule this week in anticipation of a debut against the Steelers. Dylan Malmquist is itching to get on the ice with his new team mates too. He arrived in Nottingham late in the week and his "lost luggage" has now joined him. Young forward Joseph Hazeldine should be able to train after his facial injury was downgraded after X-rays to severe bruising with no hidden fracture.
A club spokeswoman said today: "Everyone knows the rivalry between the two sides, that's a given, but it has been stoked up a bit this year with the likes of Tim Wallace, Mark Matheson and Jackson Whistle now wearing the black and gold. There are other links between players in the Panthers' squad and the new Sheffield coach. It's going to be tasty for sure.
"We're expecting the ticket sales to pick up a pace as the countdown to Sunday continues but there are good seats still available and the message is, if you haven't experienced a Panthers-Steelers clash NOW'S YOUR CHANCE!"
"With the new scoreclock – the biggest in the UK - you'll be able to experience the best of the action twice over with instant replays on the giant screen. Seriously, don't miss it."
VISIT THE BOX OFFICE – OPEN DAILY – CALL 0843 373 3000 OR CLICK HERE TO BUY ONLINE.
SEE YOU THERE!