190923 | Homecoming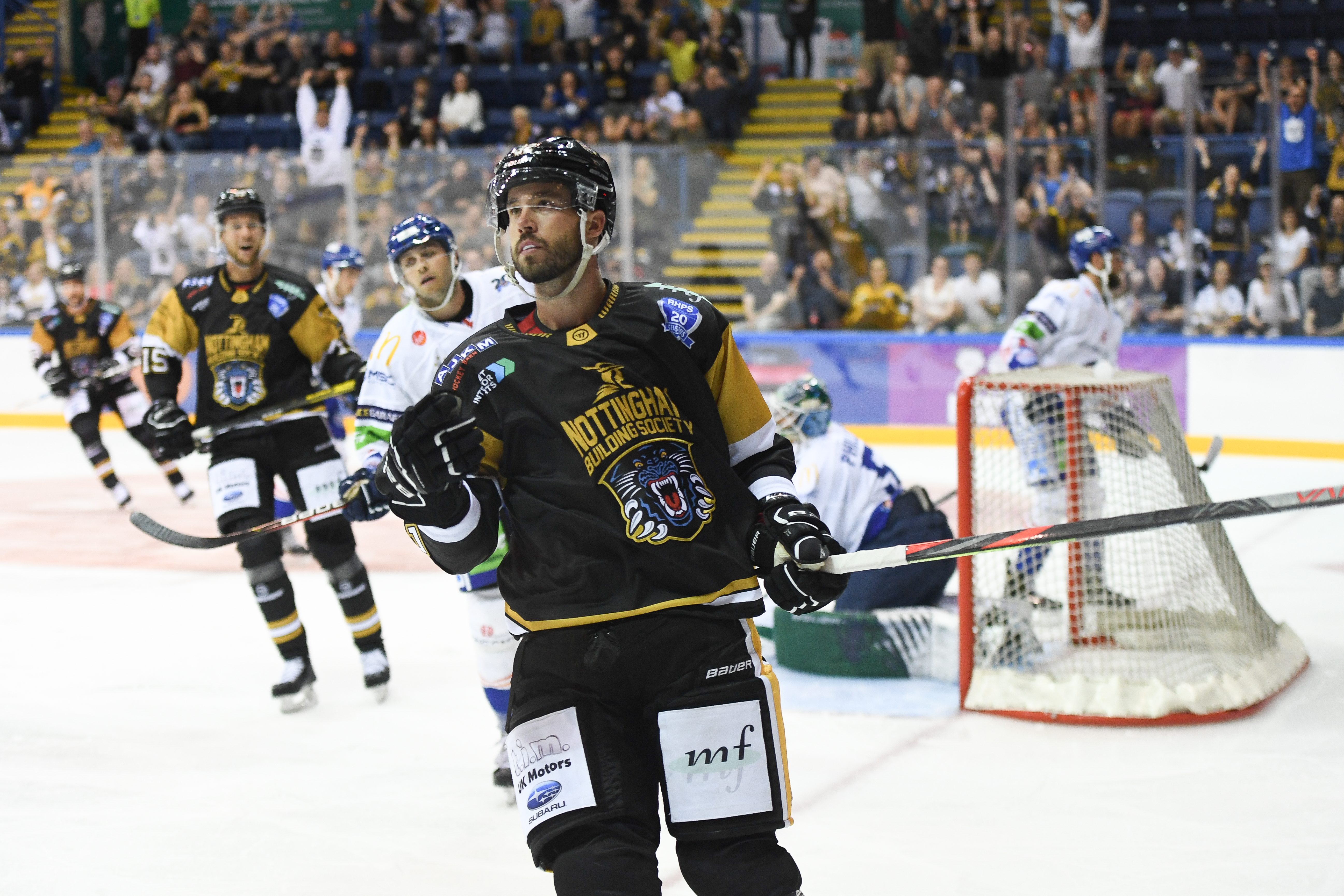 THE NOTTINGHAM Panthers are back on home ice for the first time in four weekends when the high-flying Glasgow Clan visit this Saturday and Sunday.
The Clan enjoyed big road wins at Cardiff (where three goals in as many minutes turned the game their way in the second period) and against Sheffield (where a four goal first period blitz did the job) to get their league campaign going.
Panthers meanwhile had tough road games and came away with the cup points in Manchester (John Rheault and Ollie Betteridge scoring) but drew a blank in the league at Belfast (just one goal in it until the 55th minute).
The entire Panthers' roster is itching to get on the ice in front of their home crowd again. There's a new issue of the match magazine - THE JOURNAL – on sale across the weekend with the chance to win a legendary seventieth anniversary shirt in the free to enter prize draw. There's a host of player insights as well with our exclusive profile features, Robert Lachowicz is in the feature article, Director of Hockey Gui Doucet has filed his column and there's more, much, much more! It's on sale all around the concourse and it's still only three quid to buy.
Good seats are still available for both games. Saturday at seven. Sunday at four. Call 08453 373 3000, visit the box office or click here to buy online.
SEE YOU THERE!