190928 | SOHB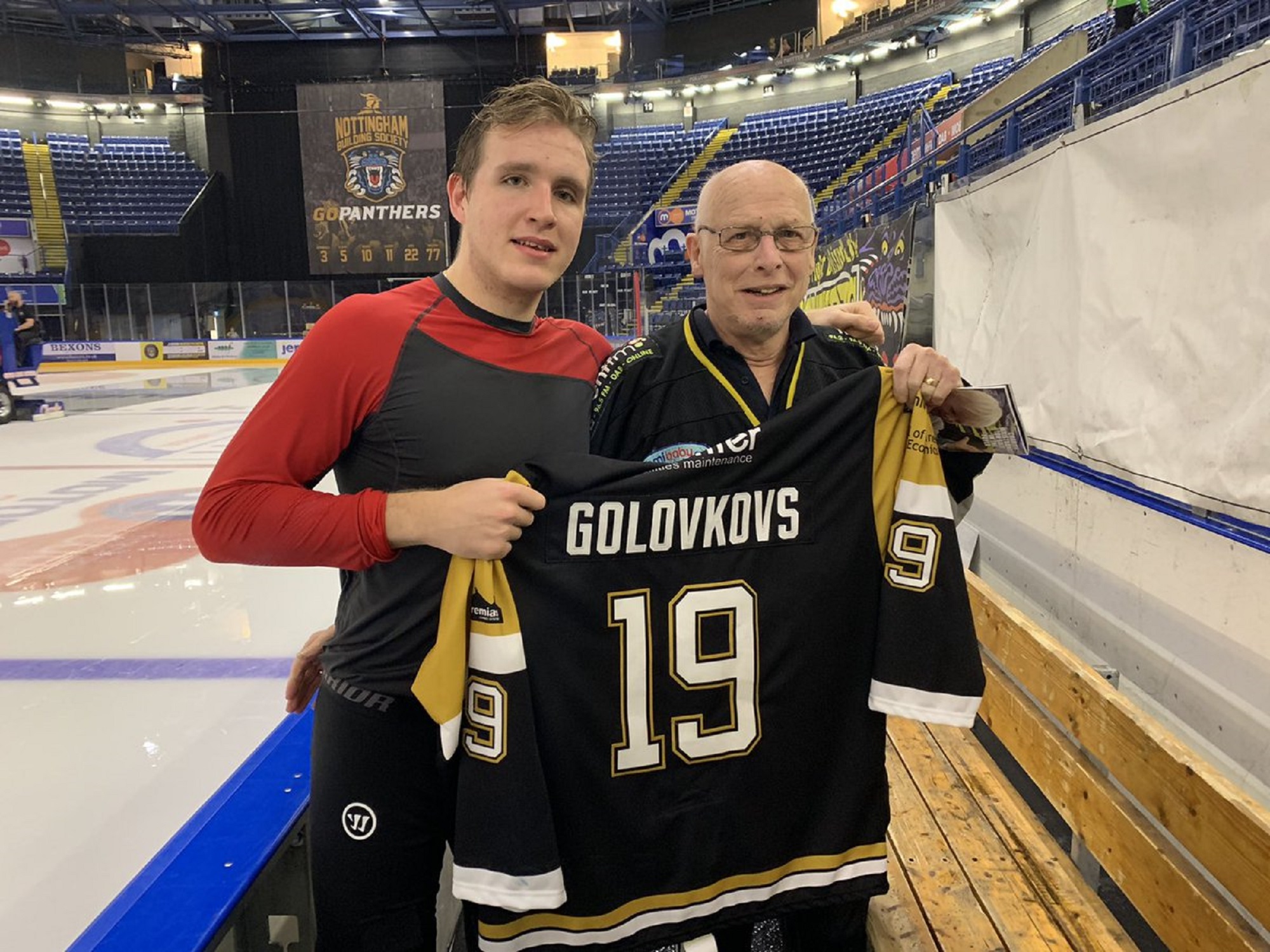 Steve Baxter, from Cotgrave, has been a Panthers' fan for over 20 years, 15 of those spent as a season ticket holder, and Saturday night's game against the Clan marked the first time he'd won the "Shirt Off His Back" raffle.
His first game was Panthers vs Steelers bench-clearing brawl back in 2001 and he's been hooked ever since!
Steve alway's buys one SOHB and one fifty-50 ticket and on Saturday night that paid off and he was presented with his prize by Georgs Golovkovs himself outside of the Panthers' locker room after the game.
Sam Herr's green jersey is up grabs on Sunday, face-off 4.00pm, so get your tickets and, like Steve, you could be a winner with THE NOTTINGHAM Panthers.