190929 | SOHB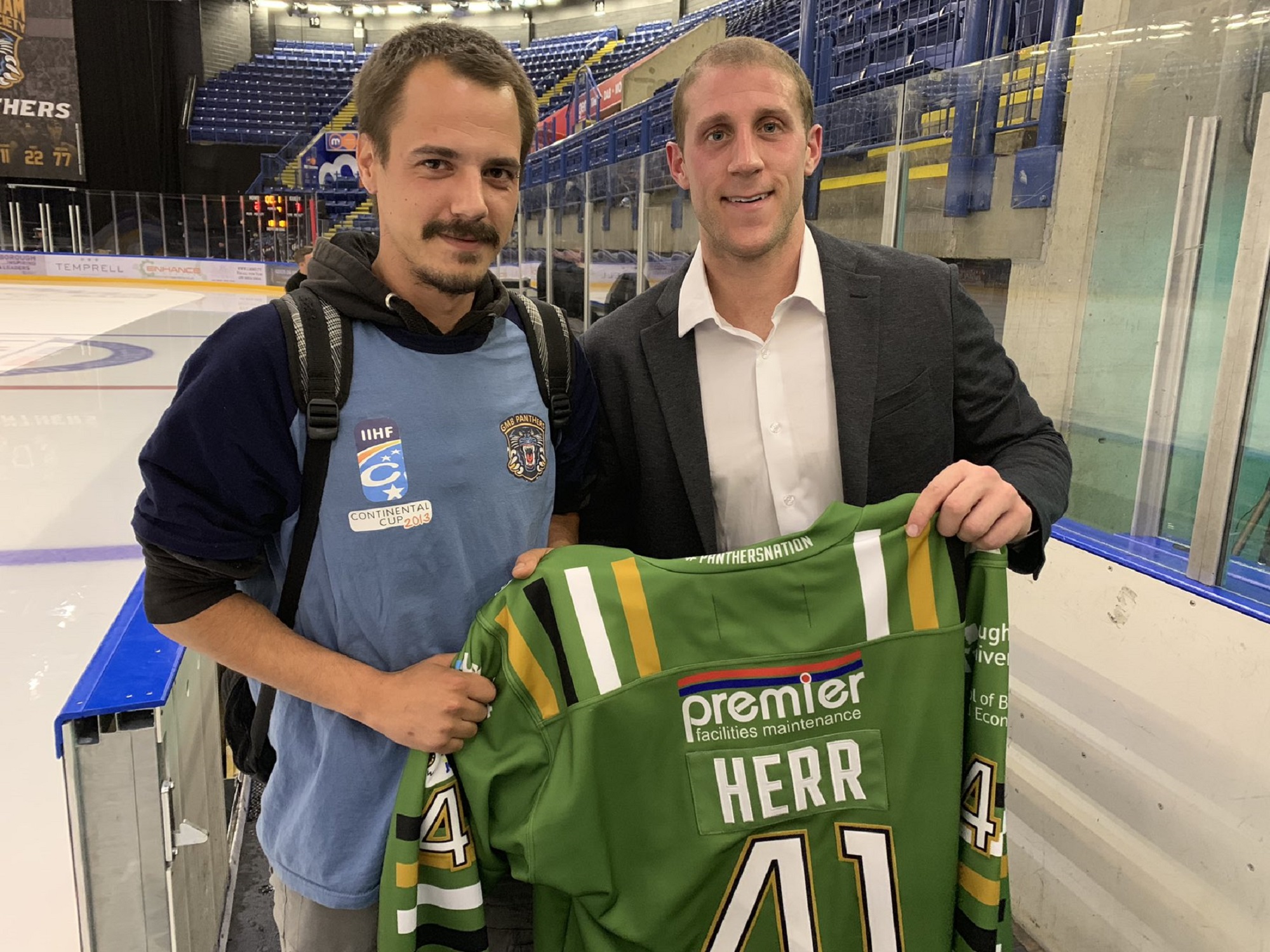 THE NOTTINGHAM Panthers debuted their Nottingham green jerseys in Sunday's game against the Glasgow Clan and Sam Herr's was up for grabs in the "Shirt Off His Back" raffle.
DJ Ken read out the winning number and the winning ticket belonged to Nathan Waters from Derby.
Nathan, a season ticket holder for the first time this season, purchased five tickets and now has his first ever Nottingham Panthers jersey!