191002 | 1500 Remain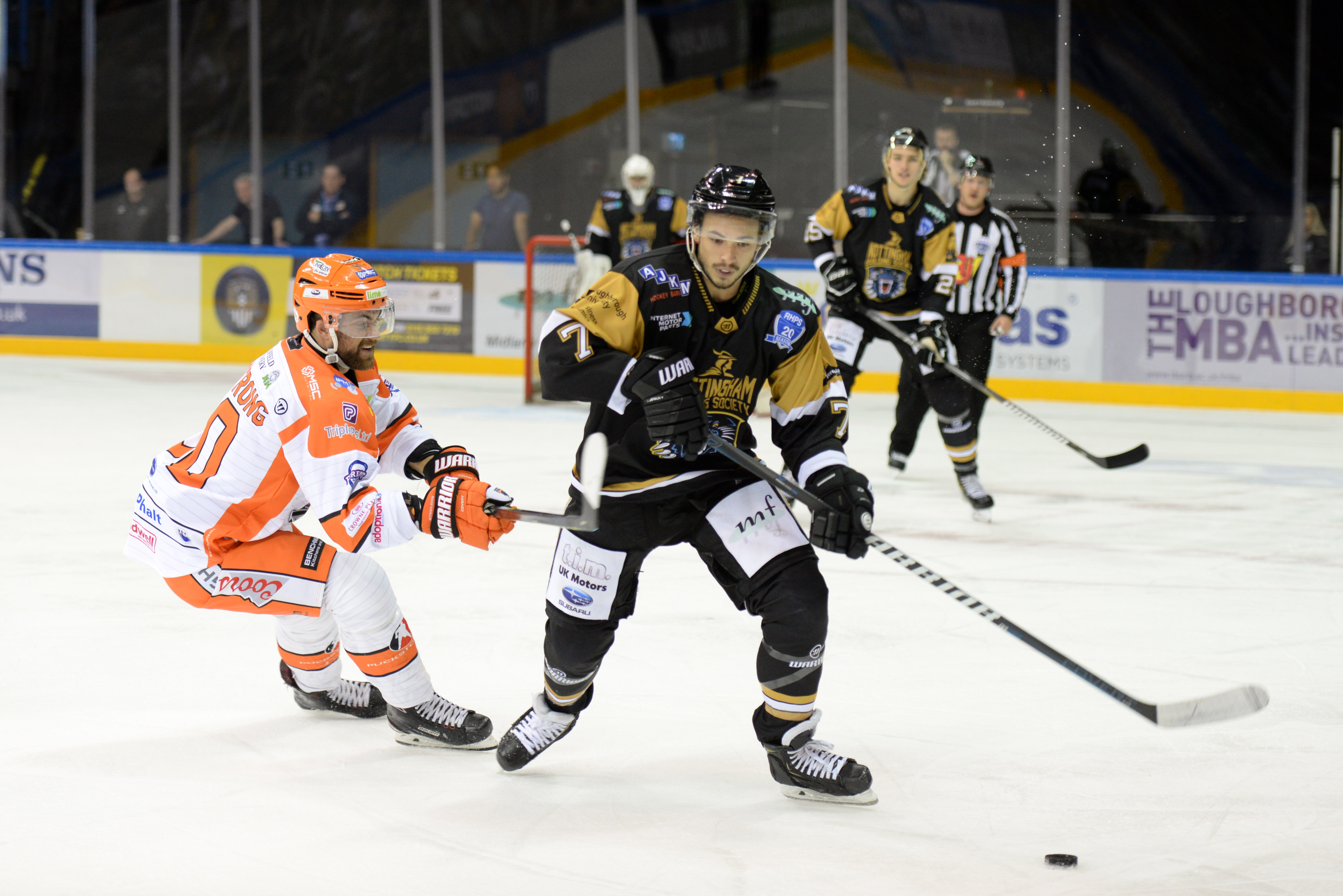 The box office reports there are now less than 1500 seats in the bowl in the home blocks and counting for Saturday's big cup clash between THE NOTTINGHAM Panthers and the Sheffield Steelers.
The biggest of rivals meet in the round-robin section of this season's Challenge Cup in Nottingham on Saturday at seven o'clock and next day in Sheffield.
A club spokeswoman said this morning: "The way it is shaping up, it looks like we're going to be close to the first sell-out of the season but there are still good seats still available all around the home blocks, from Block Three through to Block 19. Last night we were down to 70 available seats in the away section.
"The chances are fans will be able to pay on the door, but there are four days to go and that could easily change. The best way to guarantee a place to witness the action would be to buy as soon as you can. Call 0843 373 3000, visit the box office or click here to buy online."
SATURDAY NIGHT IS HOCKEY NIGHT IN NOTTINGHAM.
THE ONLY THING BIGGER THAN SATURDAY NIGHT HOCKEY IS SATURDAY NIGHT HOCKEY BETWEEN PANTHERS AND STEELERS.
PANTHERS – BORN TO BE WILD!
SEE YOU THERE!