191007 | Boxing Day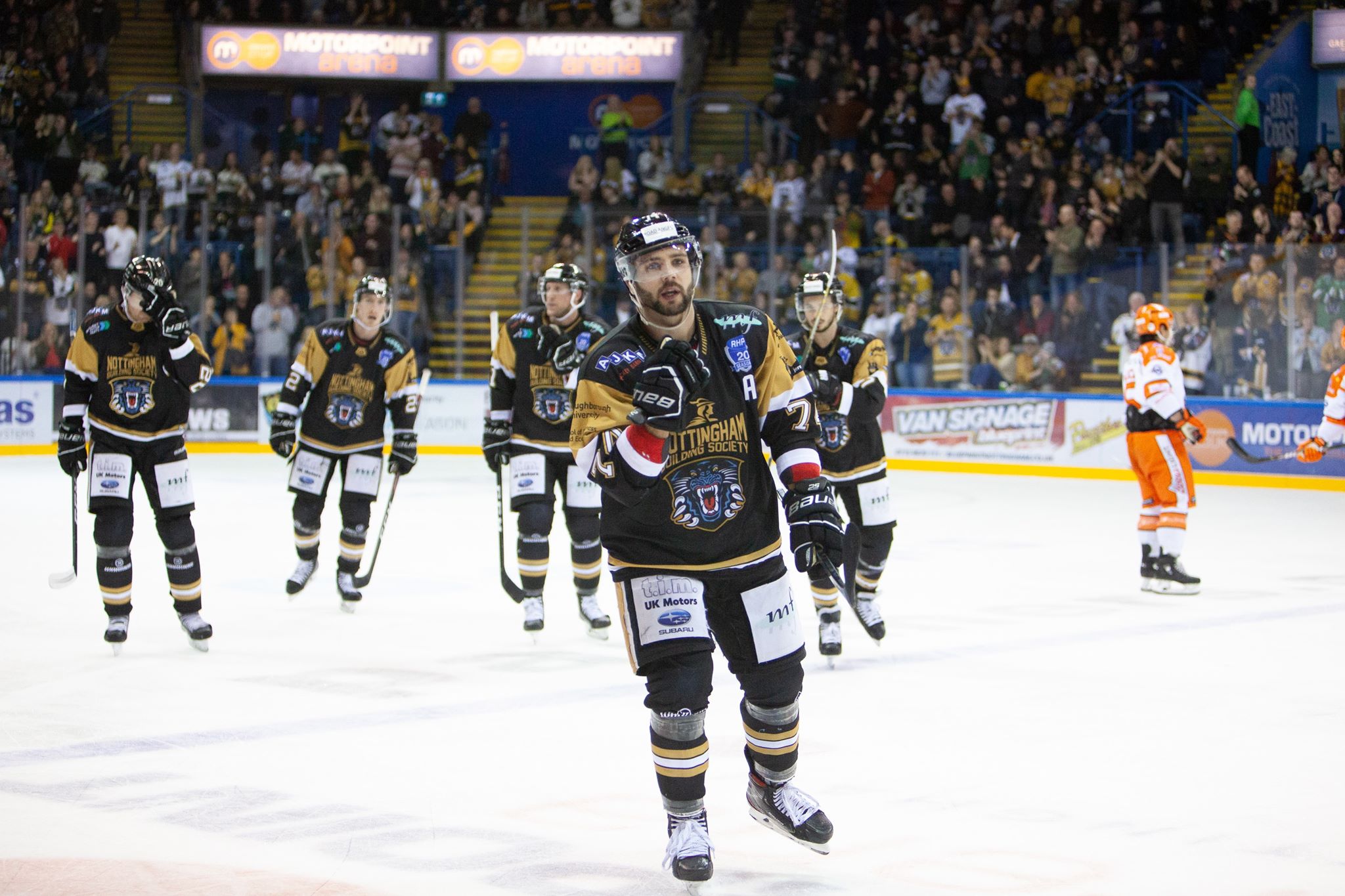 THE NOTTINGHAM Panthers are next at home a week on Sunday when the Cardiff Devils visit for a rivalry filled Elite League clash. Tickets for that game are now on sale and you can snag yours by visiting the box office in person at the arena, by calling 0843 373 3000 or by clicking here to buy online.
Meanwhile, tickets for the big festive game at home to Coventry on Boxing Day went on sale today and they've been snapped up in their hundreds.
A club spokeswoman said this afternoon: "With no ice being available to us again this weekend and the team being on the road until a week on Sunday, the Boxing Day tickets have been put on sale early to help fans to spread the load and the fact that they've been sold in their hundreds at such an early stage would suggest the move has been appreciated. The festive games are all on the season ticket but for everyone else the general sale is underway for Boxing Day against Midlands' rivals Coventry.
"With today's sales PLUS the season tickets, Boxing Day is already more than half spoken for but there are plenty of tickets left. Having said that the sooner people buy the more choice they will have and tickets for the Boxing Day clash would make a great Christmas present for someone."
PANTHERS ICE HOCKEY – BORN TO BE WILD!!