191011 | Lachowicz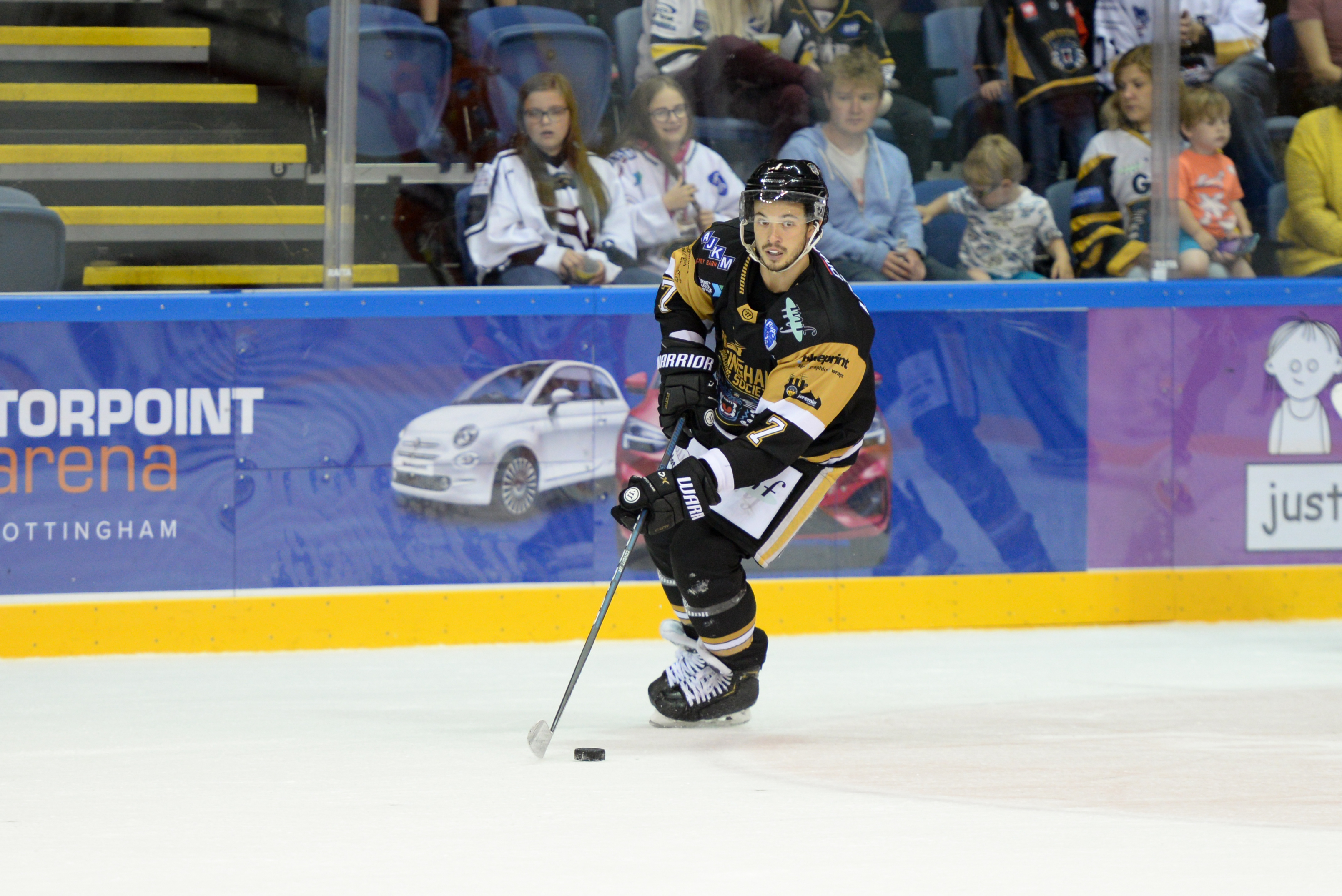 In his tenth year full time as a member of THE NOTTINGHAM Panthers Robert Lachowicz was granted a testimonial game and that event takes place next Tuesday, October 15th at 7.30pm inside the Motorpoint Arena.
Featuring this season's roster and a host of faces from the past such as David Ling, Jordan Fox, David Clarke, Bruce Graham, David-Alexandre Beauregard, Corey Neilson and more it's sure to be a great evening for a loyal servant to the team.
Warm-up begins at 7pm with player introductions from 7:20pm and the first game facing-off at 7:30pm.
Panthers players past and present will be split into four teams and the draft selections will be unveiled at Monday night's dinner at Trent Bridge Cricket Ground.
There will also be some fun skills contests and the night will be rounded-off with a penalty shootout.
Testimonial brochure programmes will be on sale for £5, with reflections on Lacho's career and some thoughts of family, friends and team-mates involved in his career.
You can win with the 50-50 draw and there are four chances to win on the shirt off the back raffle with, of course, Lacho's shirt up for grabs but also the shirts of David Clarke, Jordan Fox and David Ling.
After the game, there will be the game-worn shirt auction where all the shirts from every player past and present will be up for auction, as well as a very special shirt Claude Giroux Philadelphia jersey, signed by the Flyers roster and kindly donated by Chris Stewart.
The shirt auction will take place on level three of the Motorpoint Arena in Syndicate Room 1.
You can book your tickets for the L7 Invitational testimonial game by clicking here.
There's more ice hockey on the horizon inside the Motorpoint Arena as the Cardiff Devils come to town on Sunday October 20th, face-off 4.00pm, for and Elite League match-up with the Panthers. You can go to the arena box office, call 0843 373 3000 or click here to secure your seats to another night of not to be missed action in Nottingham!