191102 | SOHB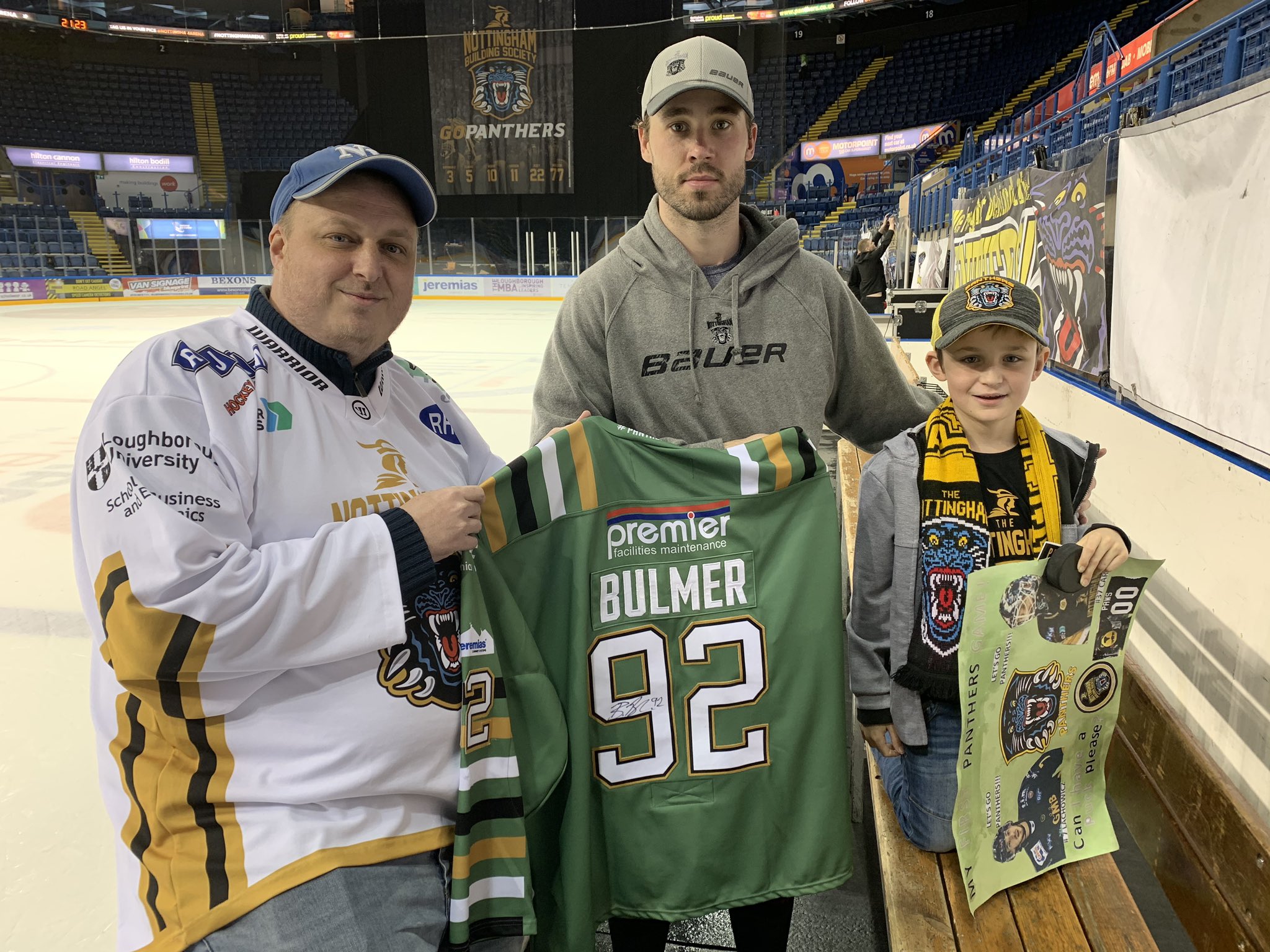 Adam Asher, from Sneinton, has been a fan of THE NOTTINGHAM Panthers for two years now and he went home with Brett Bulmer's Nottingham green jersey after Saturday night's 4-1 win over the Manchester Storm.
He's been a fan for two years now but Saturday's game marked the first time his son, Jack, has been to the Motorpoint Arena to see the Panthers in action. It was a special night for Jack as he got to see a Panthers' win and he received a puck from Robert Lachowicz, who features on his home-made sign, during warm-ups!
There'll be another jersey up for grabs next Saturday night when the Belfast Giants visit the Motorpoint Arena for the first of two games in two nights inside the Motorpojnt Arena. You can book your tickets for both of those games by visiting the box office, calling 0843 373 3000 or by clicking here to buy online.