191106 | Xmas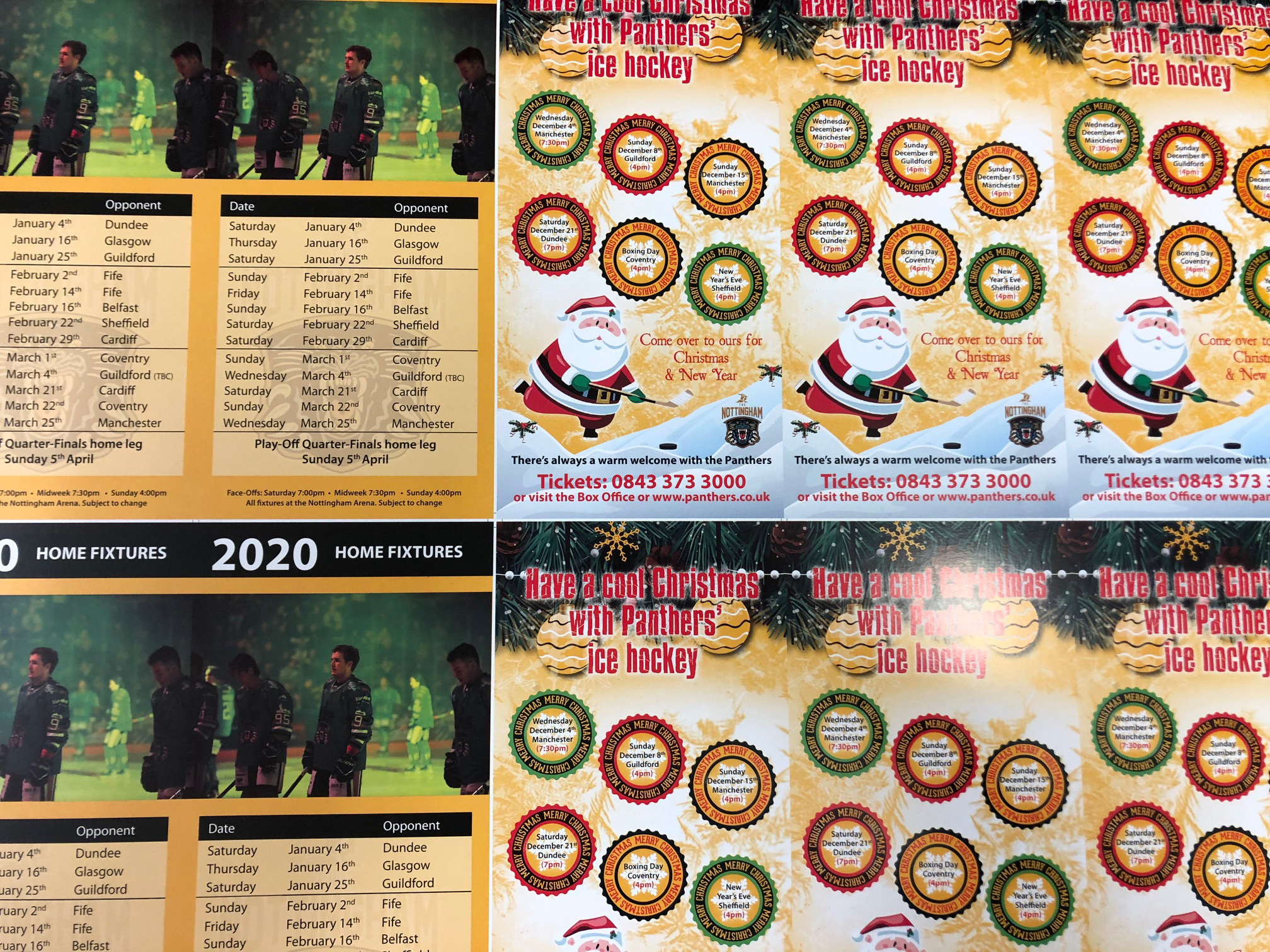 THE NOTTINGHAM Panthers will be bidding to keep their return to the win column going when they take on the Belfast Giants in back-to-back home-ice action this weekend. Saturday at seven, Sunday at four o'clock.
Tickets are on sale now. Call 0843 373 3000, visit the box office or click here to buy online.
Meanwhile, over ninety thousand Christmas fixture cards are being printed and sent out to homes across the area as the festive season approaches and the Panthers invite fans to make their seasonal plans around the home games.
Tickets for the Boxing clash with Midlands rivals Coventry (4pm) are already on sale and tickets for New Year's Eve against Sheffield (4pm) go on sale from Monday.
LOOK OUT FOR THE CHRISTMAS FIXTURE CARD COMING THROUGH A LETTERBOX NEAR YOU!
Panthers' ice hockey - JUST CAN'T GET ENOUGH!