191109 | SOHB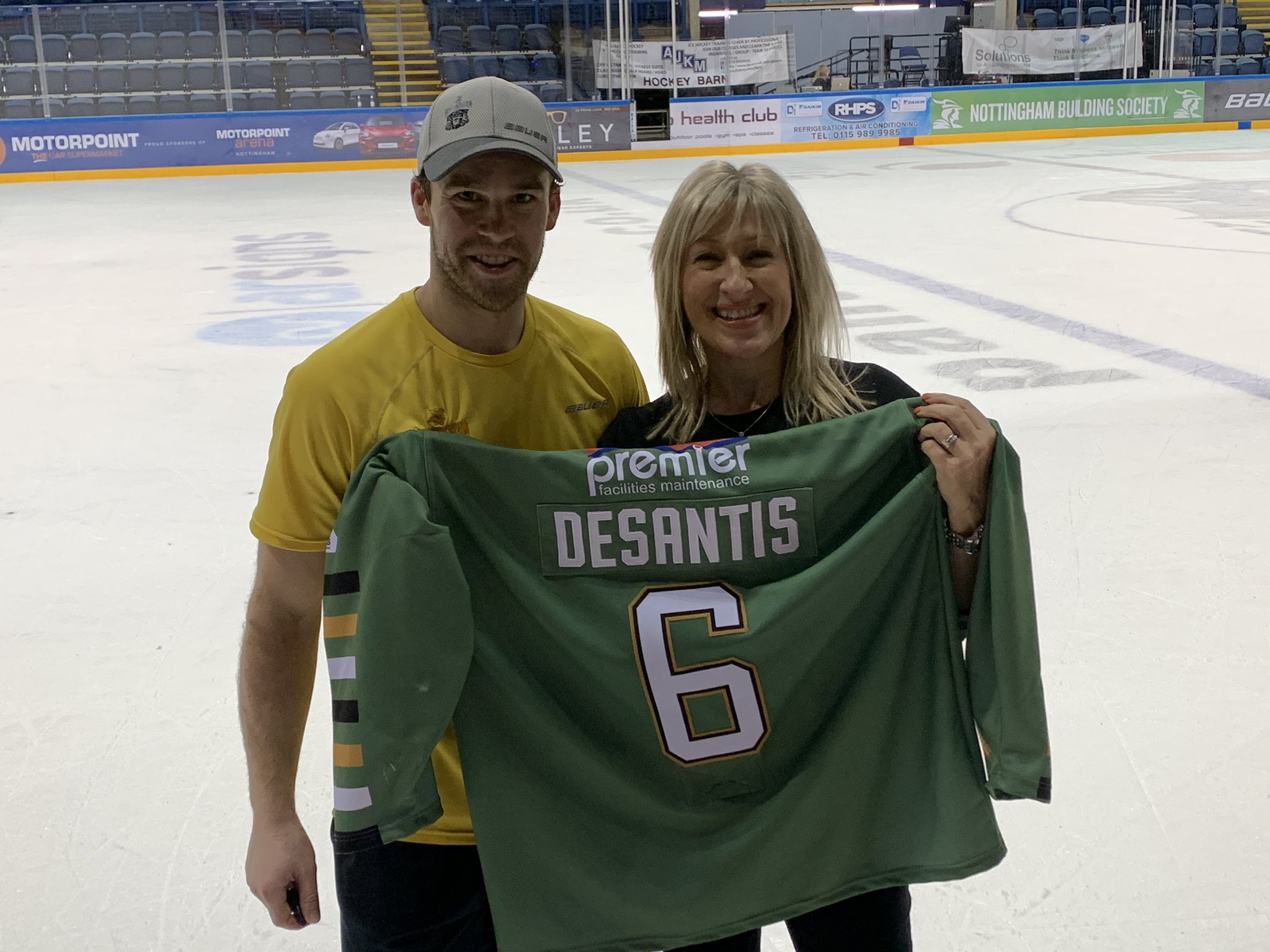 Karen Panayis, from Ruddington, used to be a season ticket holder in the 80's but still attends Panthers' game regularly to get her ice hockey fix.
She buys a "Shirt Off His Back" raffle ticket every time she visits the Motorpoint Arena and on this occassion DJ Ken read out her ticket number and Jason DeSantis presented her with his Nottingham green jersey after the game.
Karen also works for The Nottingham Building Society, the main team sponsor of The Nottingham Panthers, where she is the PA to the Chief Executive.