191110 | SOHB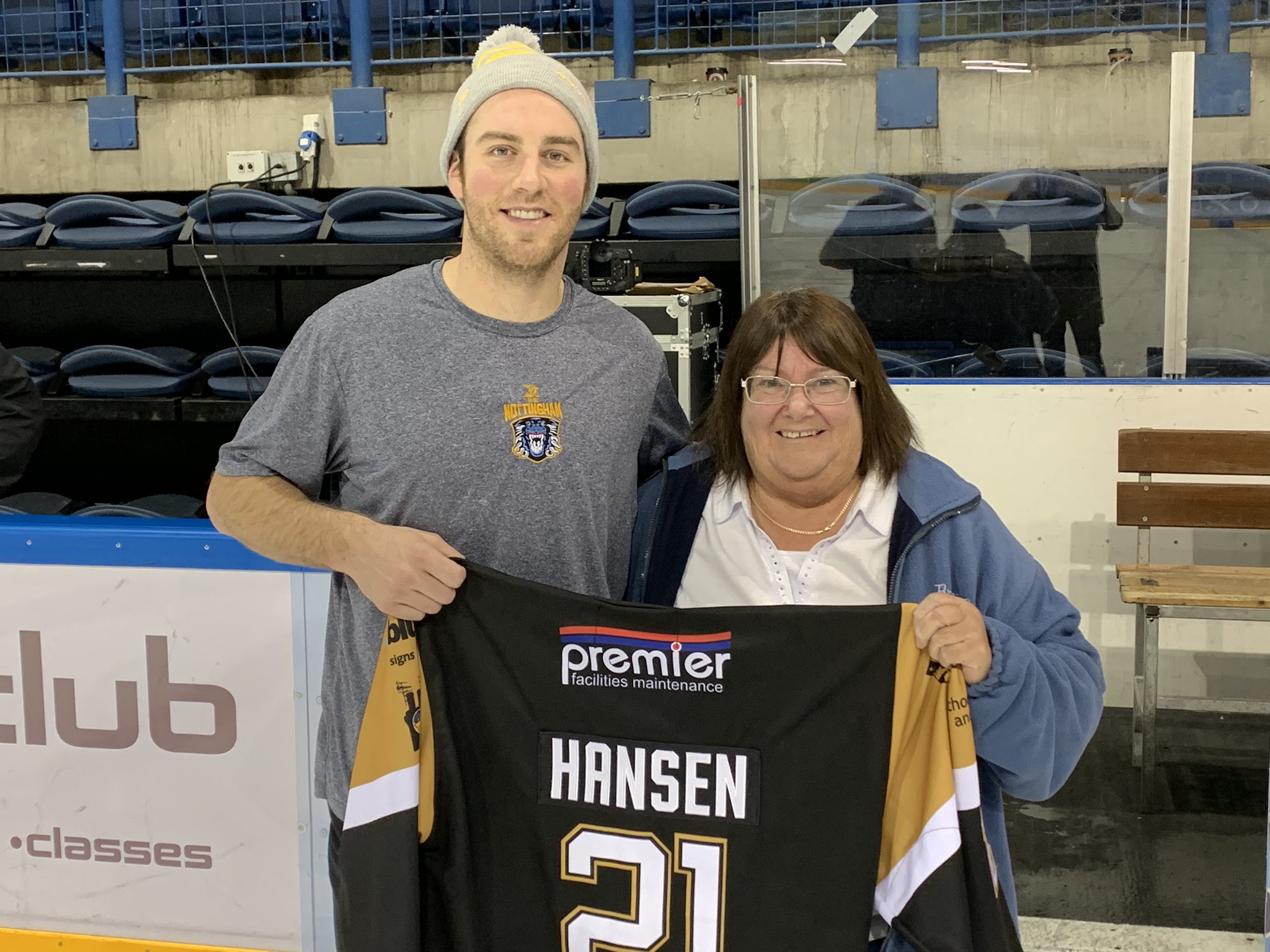 Shirley Starr, from Stapleford, has been a fan of THE NOTTINGHAM Panthers for 18 years now and holds a season ticket in block 14.
She's guaranteed a Dylan Malmquist jersey at the end of the season as she's his gold sponsor but on Sunday night she home with the jersey of Jake Hansen after winning in the "Shirt Off His Back" raffle.
Shirley used to work for our main team sponsor, The Nottingham Building Society, but retired in August and received a retirement present from the Panthers at our jersey launch of the same month.