191120 | Buddy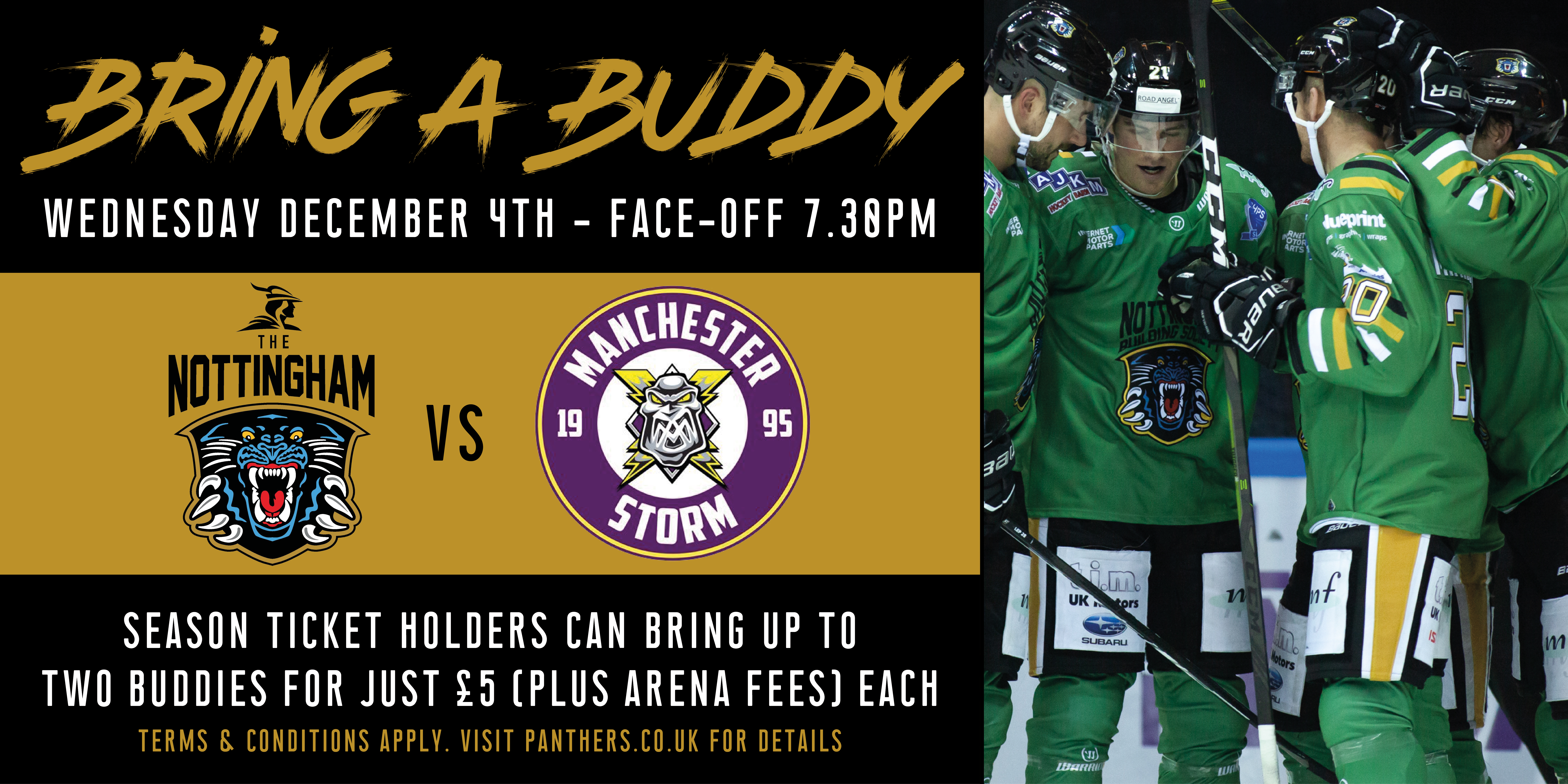 There's a special offer for all season ticket holders who can bring a buddy to the game in the league against Manchester on December 4th for just a fiver!
In fact you can buy two tickets for just a five each (plus arena fees) by visiting the box office or calling on the 'phone from Monday morning.
This special offer is available up until face-off on gameday, Wednesday December 4th.
Season ticket holders can buy their buddy tickets in the same category as their ST or lower (ie: gold ST holders can buy anywhere, silver ST holders can buy in silver OR bronze and bronze ST holders need to buy in bronze).
It's a maximum of two buddy tickets per ST holder meanwhile, for everyone, the reduced kids and teens ticket prices also apply at this game (£5 for kids and £6 for teens).
PANTHERS' ICE HOCKEY – Just can't get enough!
THE BRING A BUDDY TICKETS ARE AVAILABLE NOW.