191123 | Tickets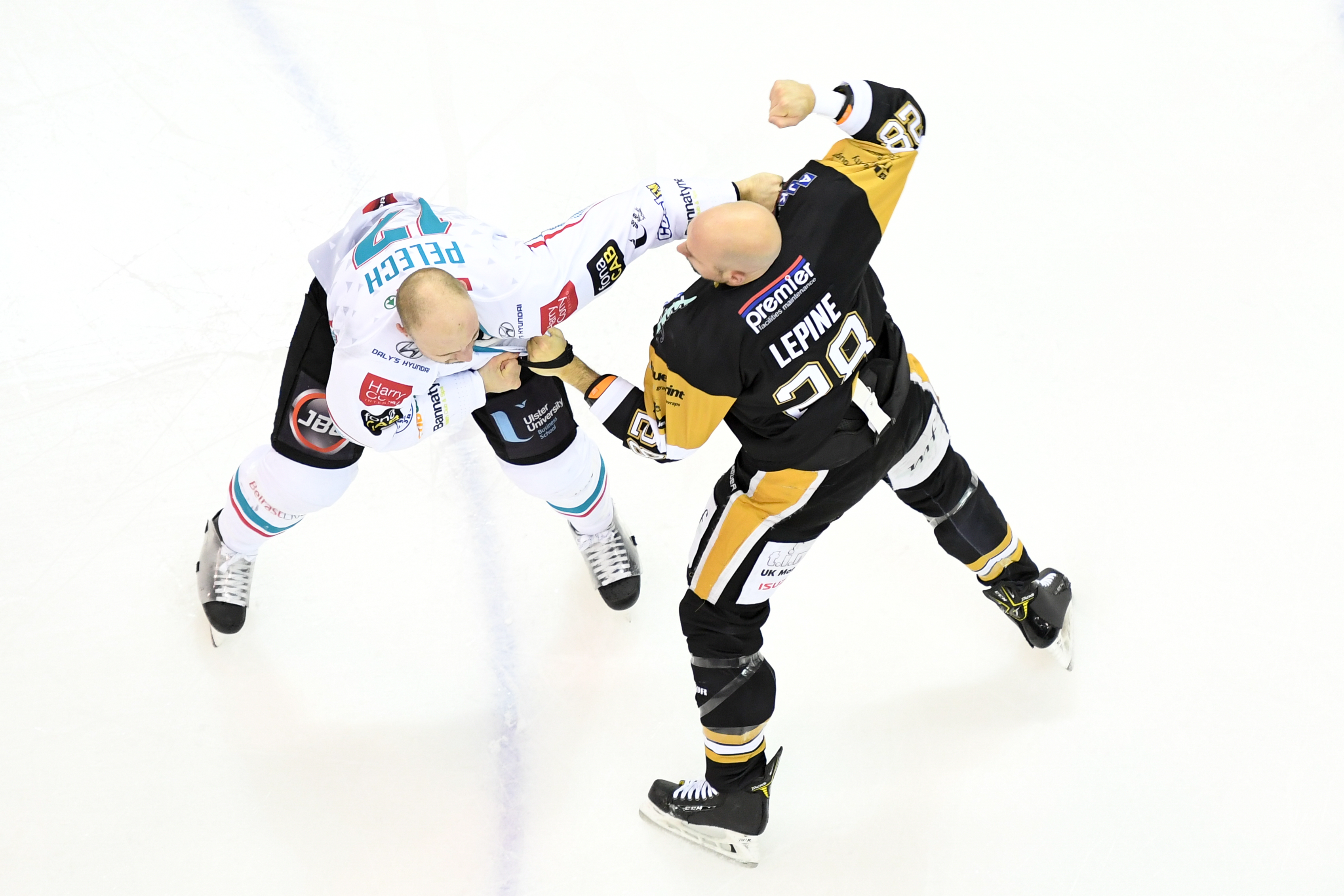 The next home action for THE NOTTINGHAM Panthers sees arch-rivals Sheffield Steelers in town on Sunday December 1st.
It's one of several games currently on sale at the box office.
After back-to-back successful home ice action on the domestic front, Panthers won through to the final of the Continental Cup in Europe last weekend.
Those home games were particularly exciting to watch. Now the team's on the road at Sheffield and Manchester this week and then they're in Glasgow next Friday before the big home clash with Steelers.
The box office reports that match continues to lead the way on the sales front. There are seventy tickets left in the away section and the availability in the home blocks is being counted in the hundreds with nearly ten days still to go!
MEANWHILE, OTHER HOME TICKET NEWS:
Season ticket holders can bring a buddy on December 4th when we play Manchester. It's just a fiver for a buddy ticket or you can bring two friends for a tenner.
Next up is another key league game against Guildford which will see ten-years-a-Panther Steve Lee visit with his new team mates for the first time on Sunday December 8th (4pm).
There'll be a home leg of the Challenge Cup quarter-finals, also against Guildford, on Wednesday December 11th. Tickets for this game (not on season ticket) are priced at just £10 for adults and £5 for concessions.
Manchester come in for league action on Saturday December 15th as the festive schedule gathers momentum.
New Year's Eve tickets for the four o'clock game against Steelers went on sale this week. Boxing Day match tickets were already on sale. Both those games are on the season ticket and both are fast catching up with the sales totals for the game on December 1st.
ALL MATCHES ARE AVAILABLE FROM THE BOX OFFICE IN PERSON, BY CALLING 0843 373 3000 OR BY CLICKING HERE TO BUY ONLINE.
PANTHERS' ICE HOCKEY – JUST CAN'T GET ENOUGH!