191124 | Back Home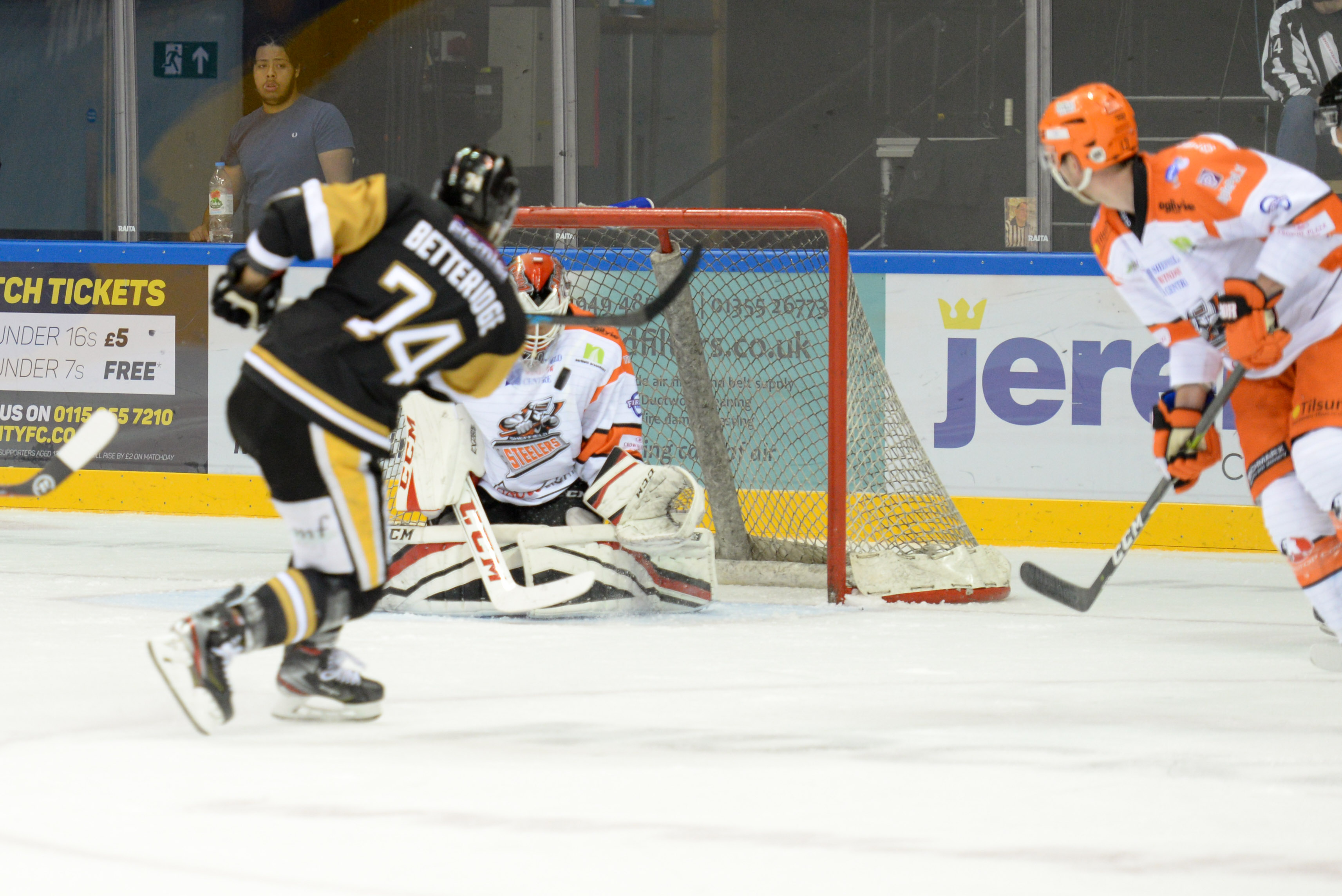 It's another busy week for THE NOTTINGHAM Panthers starting with a vital league game on the road in Manchester tonight. Panthers have gone six games in a row without losing in regulation on the domestic front and took a point from last night's overtime loss in Sheffield.
Their arch-rivals are in Nottingham next Sunday and Panthers will be aiming to go one better at the Motorpoint Arena.
Tickets for next Sunday are still available but they have been selling well and in the home blocks they're being counted in their hundreds. Grab yours now from the box office, from 0843 373 3000 or by clicking here to buy online.
Fans will be able to celebrate with the players if they get revenge over Sheffield at a FULL TEAM SIGNING SEASON after next Sunday's match.
The signing session has been designed so fans can customize their festive goodies with a host of new merchandise on sale in the shop and a bank of specials from the club including:
LIMITED EDITION CHRISTMAS CHARITY NOTTINGHAM SKYLINE REPLICA SHIRTS
THE BRAND NEW PANTHERS QUIZ ANNUAL – TEST YOUR KNOWLEDGE OR BOOST WHAT YOU KNOW ABOUT YOUR FAVOURITE TEAM
THE 2020 PUPS AND PUCKS CHARITY CALENDAR – PACKED WITH ACTION SHOTS AND ADORABLE CUDDLY CREATURES (plus some puppies, kittens and rabbits!)
THE CHARITY BOOK – BROKEN HEART SET AGAINST A PANTHERS' BACKDROP.
They'll all be on sale at the game against Sheffield.
Three days later Panthers take on Manchester at home and season ticket holders can take advantage of a special offer with "bring a buddy" tickets available for just £5 (max two per ST holder).
PANTHERS' ICE HOCKEY – JUST CAN'T GET ENOUGH!
SEE YOU THERE!