191127 | Quiz Annual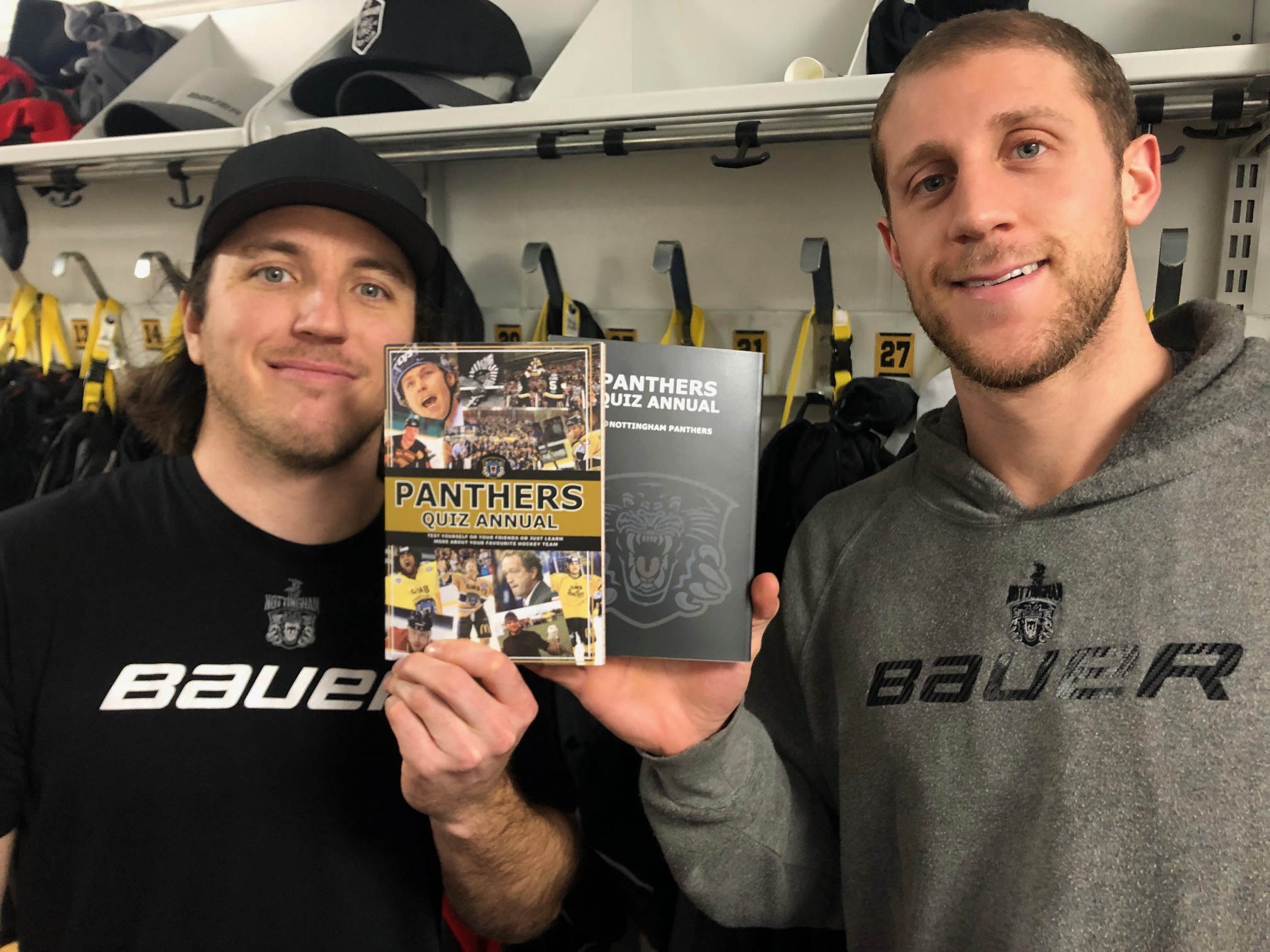 Panthers are bringing out a brand new quiz annual which includes profiles on all this year's team plus a look back through the club's history.
It'll be a great Christmas present for any fan. It'll be an education but best of all it will provide hours of Panthers' family festive fun this yuletide!
And you can get your Quiz Annual customised for the Christmas stockings of family and friends at the BIG all players signing session after the game this Sunday!
Also available will be the Christmas replica shirts which arrived in Nottingham this week. They're available on Sunday too on a first come first served basis.
The 2020 Panthers' Pups and Pucks Calendar will also be on sale for the first time on Sunday. The limited edition calendar is available on a first-come-first-served basis and we'll also have some more copies of the charity book Broken Heart set against a Panthers' backdrop.
ALL THE PLAYERS PLUS GUI DOUCET AND TIM WALLACE WILL BE ON HAND TO SIGN YOUR CHRISTMAS PURCHASES AFTER THE GAME ON SUNDAY.
PANTHERS' ICE HOCKEY – JUST CAN'T GET ENOUGH!
SEE YOU THERE!