191127 | Sunday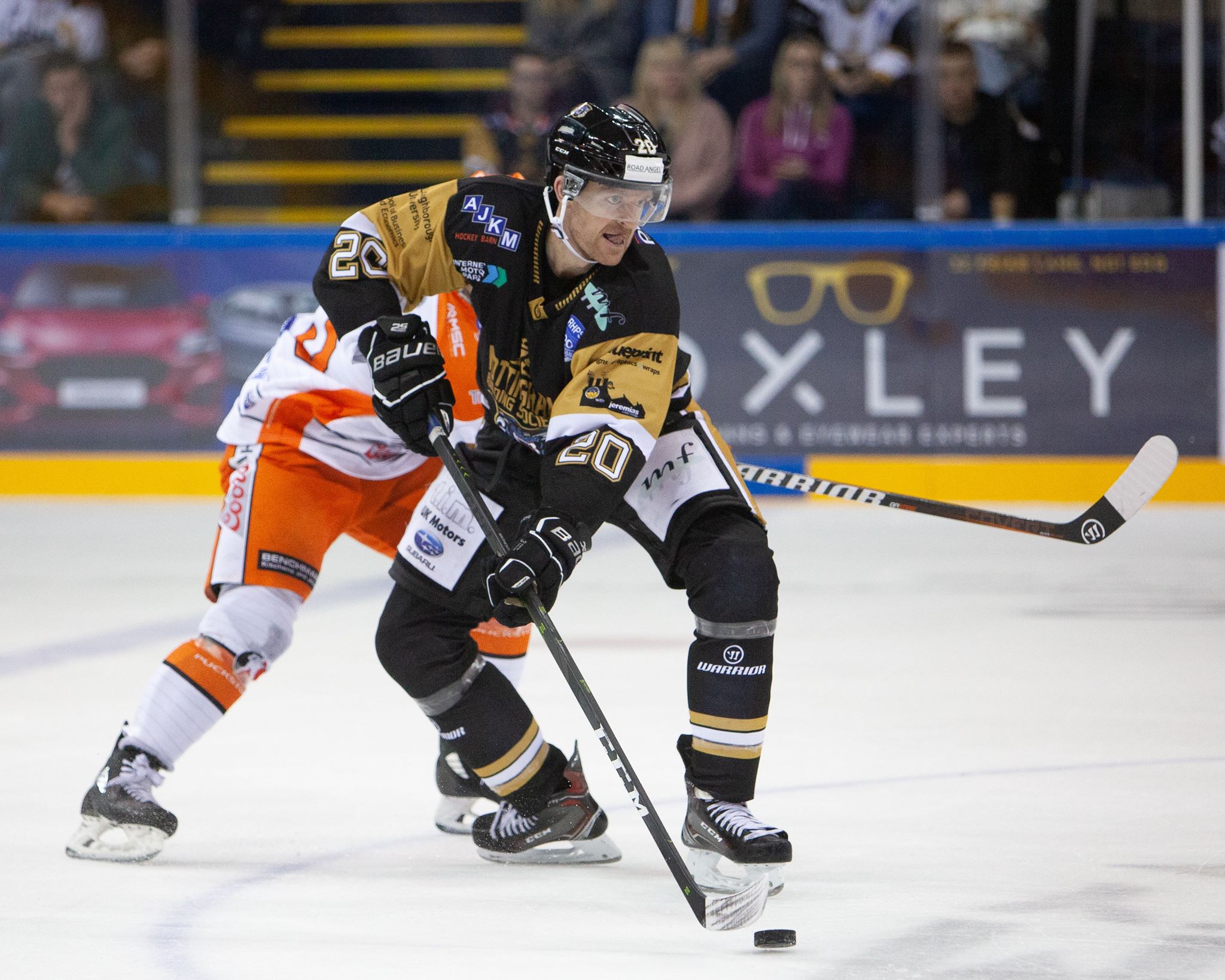 THE NOTTINGHAM Panthers can't say whether or not there will be any tickets available to buy for the bowl at the arena on Sunday when they take on arch-rivals the Sheffield Steelers at four o'clock.
The box office reports less than five hundred tickets left and a steady stream of demand which suggests it's going to at least be touch and go on whether any will be available close to face-off.
Of the remaining tickets 24 are in the away blocks and the rest are available in the home section.
Our advice would be to buy in advance if you haven't already done so and fans are urged to tell their friends and families that the last few hundred tickets are on already on sale for Sunday's biggest clash of the weekend when the Nottingham Panthers seek revenge over their arch-rivals.
The biggest of ice hockey rivals come face-to-face again in Nottingham with Panthers looking to gain revenge for last weekend's sudden-death overtime defeat in Yorkshire.
You can snag tickets from 0843 373 3000, from the box office in person or by clicking here to buy online.
There's good news from the Excel Therapy treatment room too with Georgs Golovkovs getting out of his "boot" just three weeks after suffering a nasty injury. He's even tried to get a skate on already (not yet with success) but he's well ahead of schedule for his recovery and whilst he's a long way from being in contention it was good to see his smiling face around the training session today.
PANTHERS' ICE HOCKEY – JUST CAN'T GET ENOUGH!