191127 | Xmas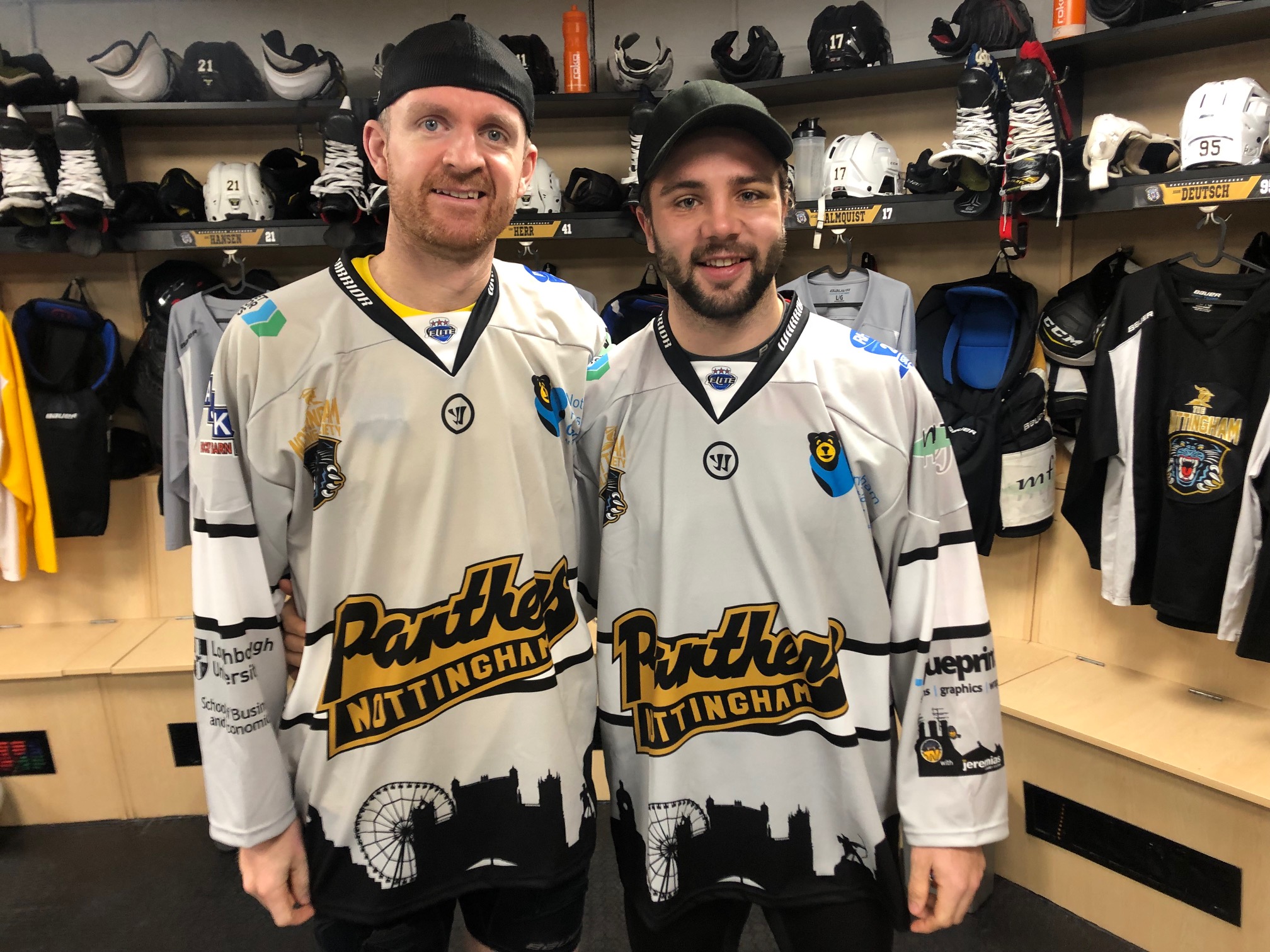 The Christmas replica shirts arrived in Nottingham this week and nearly half are already accounted for trhough pre-orders. The shirts are on sale from Sunday's home game against Sheffield on a first come first served basis.
The sale of the replicas and later on the game-worn jerseys will be helping us to raise funds for this year's Panthers' chosen charity – THE TRENT CARDIAC UNIT AT THE CITY HOSPITAL.
Ollie and Mark tried the shirts on for size and both agreed they were looking forward to wearing them on Boxing Day and New Year's Eve at the festive home games.
All the players plus Director of Hockey Gui Doucet and Head Coach Tim Wallace will be on the concourse under Block 18 after the game on Sunday to sign and customize fans' Christmas goodies, including the replica skyline shirts and the brand new PANTHERS' QUIZ ANNUAL and THE 2020 PUPS AND PUCKS CALENDAR.
The charity book Broken Heart, set against a Panthers' backdrop, will also be available at the game.
PANTHERS' ICE HOCKEY – JUST CAN'T GET ENOUGH!
SEE YOU THERE!