191128 | Bundle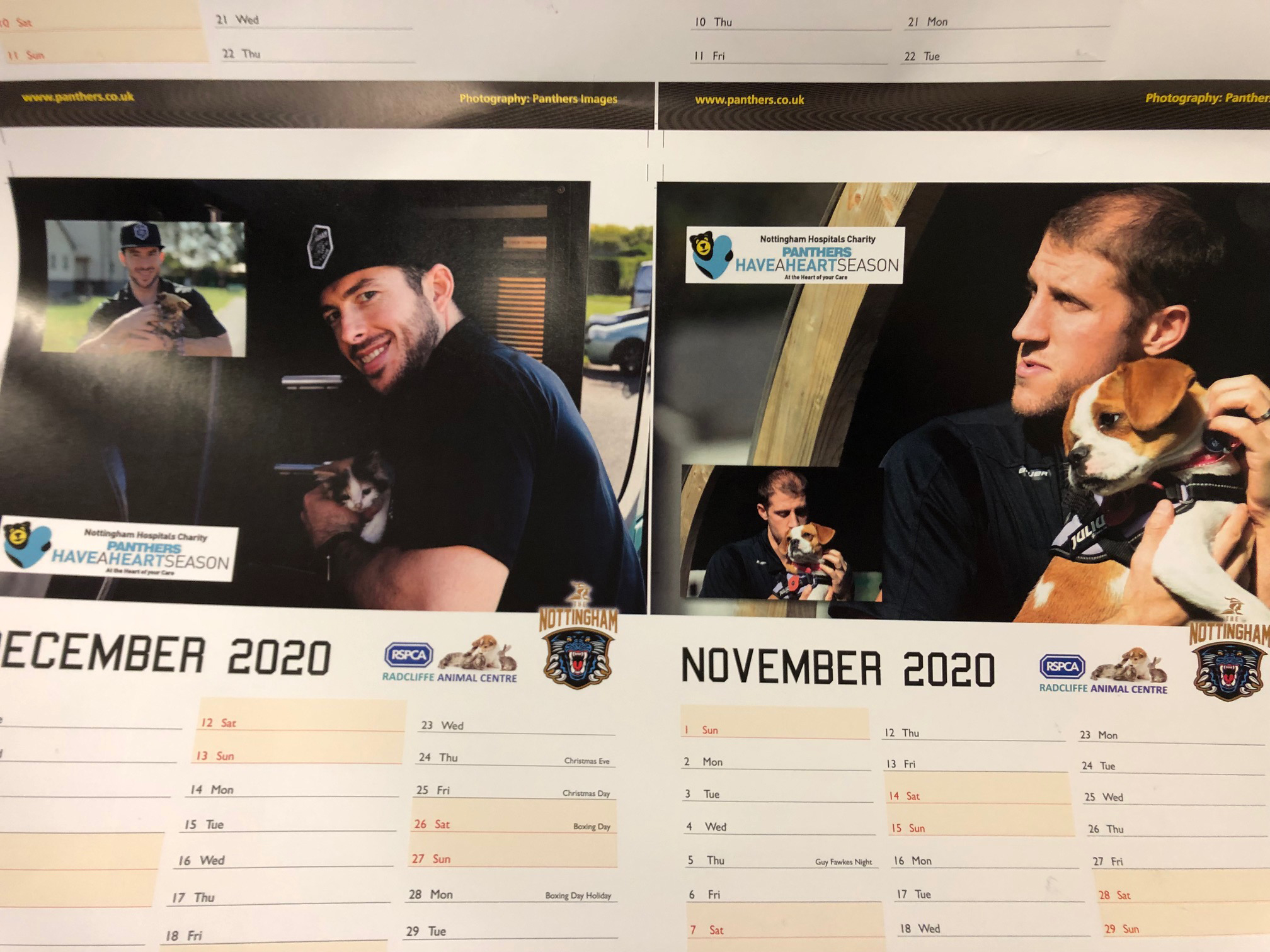 We're doing a one-off not-to-be-repeated SUPER-BUNDLE DISCOUNTED PRICE at the game on Sunday.
ALL THE PLAYERS PLUS DIRECTOR OF HOCKEY GUI DOUCET AND HEAD COACH TIM WALLACE WILL BE ON HAND TO SIGN YOUR CHRISTMAS PURCHASES AFTER THE GAME ON SUNDAY.
The signing session has been specifically staged to give fans a chance to get their stocking fillers and presents autographed by the players.
Specially on sale on Sunday will be:
THE NEW 2020 PANTHERS' CHARITY CALENDAR FEATURING KITTENS, PUPPIES, RABBITS AND PLAYERS! (£10)
THE NEW REPLICA FESTIVE SKYLINE DESIGN CHARITY JERSEYS (£70+£50)
THE SUPER NEW PANTHERS' QUIZ ANNUAL, TEST YOUR KNOWLEDGE OR JUST LEARN ABOUT THE CLUB'S HISTORY (£5)
ALREADY ON SALE, SET AGAINST A PANTHERS' BACKDROP, BROKEN HEART, THE CHARITY BOOK (£10)
This Sunday from the merchandise stand in the foyer BEFORE the game and from the signing session under block 18 AFTER THE GAME there's a one-off special bundle price that can save you a fiver! You can buy the QUIZ ANNUAL, the Calendar and the book for a combined saving of £5 and the bundle will cost just £20!
PANTHERS' ICE HOCKEY – JUST CAN'T GET ENOUGH!
SEE YOU THERE!