191129 | vs Steelers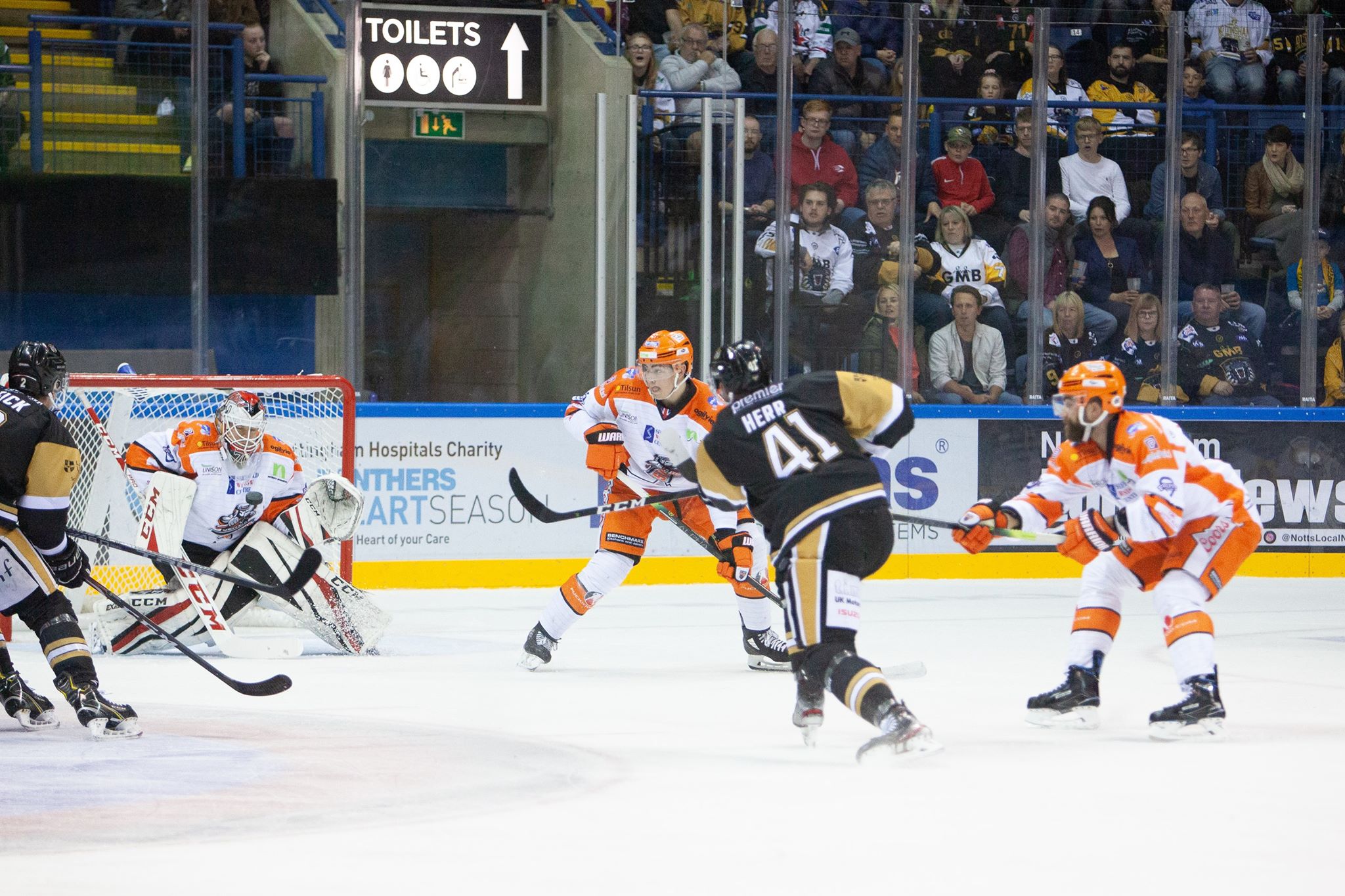 The number of blocks with no availability for Sunday's big clash between THE NOTTINGHAM Panthers and arch-rivals Sheffield continues to grow.
SEVERAL BLOCKS ARE NOW SOLD OUT. BUT THERE IS STILL AVAILABILITY!
There are some tickets still available but we'd be hard-pressed to predict that you'd be able to pay on the door. We will continue to monitor sales and keep fans up to date but the advice at the start of business on Friday is "buy soon to avoid disappointment – BUT BE QUICK!".
Several of the Nottingham blocks in the bowl at the arena are now sold out and others continue to get closer by the hour.
The away blocks have also now gone, but there are a few seats available in the adjoining Block 3.
We've been urging fans to tell their friends and families that the last of the tickets are now on sale for Sunday's biggest clash of the weekend when the Nottingham Panthers seek revenge over their arch-rivals after last weekend's sudden-death overtime defeat in Yorkshire.
You can snag tickets from 0843 373 3000, from the box office in person or by clicking here to buy online.
PANTHERS' ICE HOCKEY – JUST CAN'T GET ENOUGH!