191130 | Sunday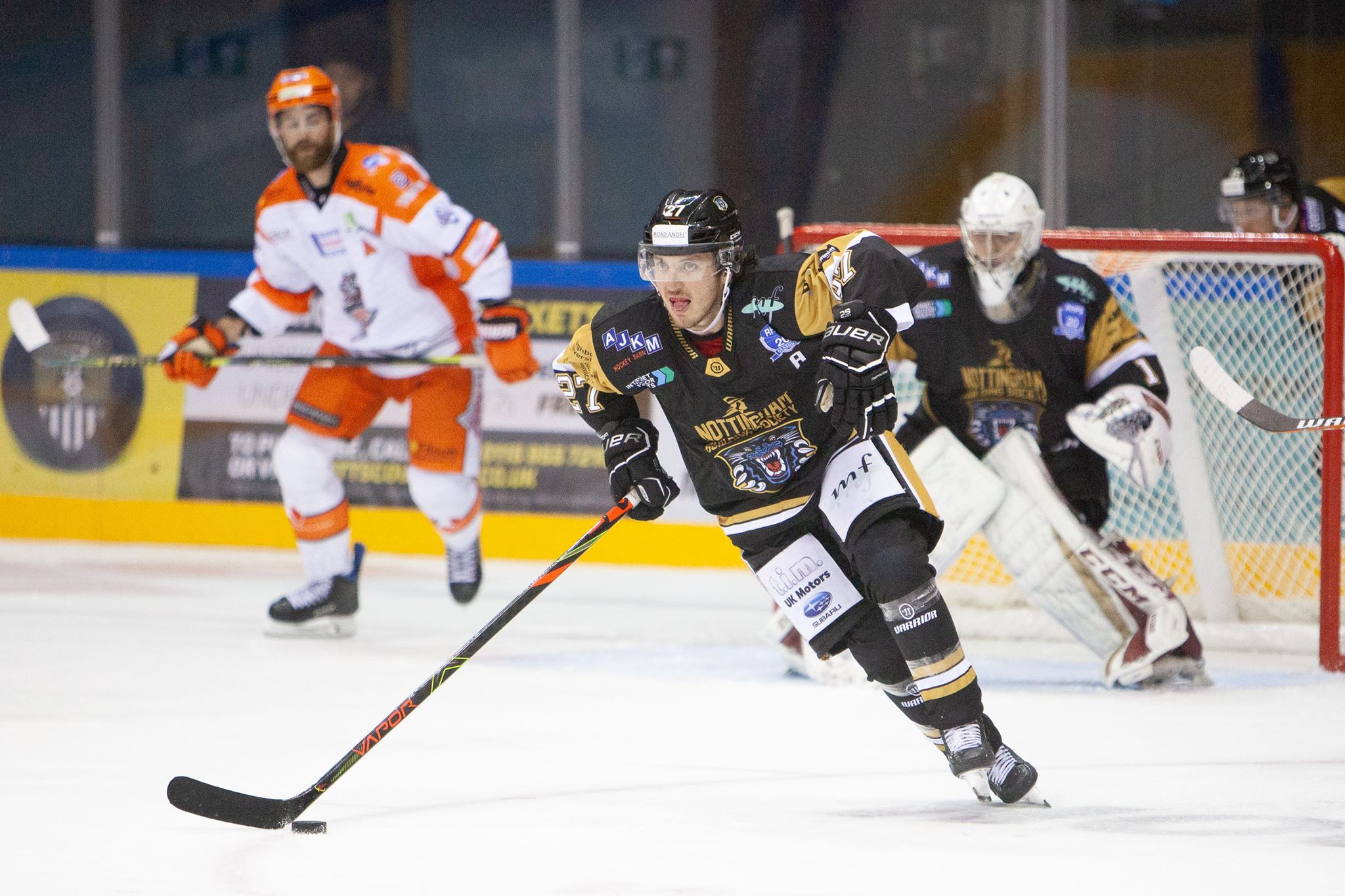 PANTHERS v STEELERS IS CLOSE TO A SELL-OUT BUT YOU SHOULD BE ABLE TO PICK UP ONE OF THE LAST TICKETS ON THE DOOR TOMORROW, SUNDAY.
We'll keep an eye on the last minute sales and keep fans up to date but there are still some tickets available in the Nottingham Blocks for tomorrow (Sunday's) big clash between the sports' biggest of rivals, Panthers and Steelers.
A club spokesman said today : "We don't want to put anyone off giving it a go on the day and with the chance of a few sponsors' returns going on sale in the last couple of hours before face-off at four o'clock tomorrow there's a good chance you will be able to pay on the door. But, as ever, our advice is to buy sooner if you can. The box office staff are there to help. You can call the ticket office on 0843 373 3000 or you can click here to buy online.
"Panthers versus Steelers games are always high-octane affairs and with Panthers beating second placed Glasgow last night (Friday 0-3) in Scotland and having lost in overtime in Yorkshire last weekend against top of the tree Sheffield, this one has even more of an edge to it now.
"It's already the biggest crowd of the year this campaign in Nottingham and the arena is sure to be rocking by the time the puck drops!"
PANTHERS' ICE HOCKEY – JUST CAN'T GET ENOUGH!
SEE YOU THERE!