191202 | Bring a Buddy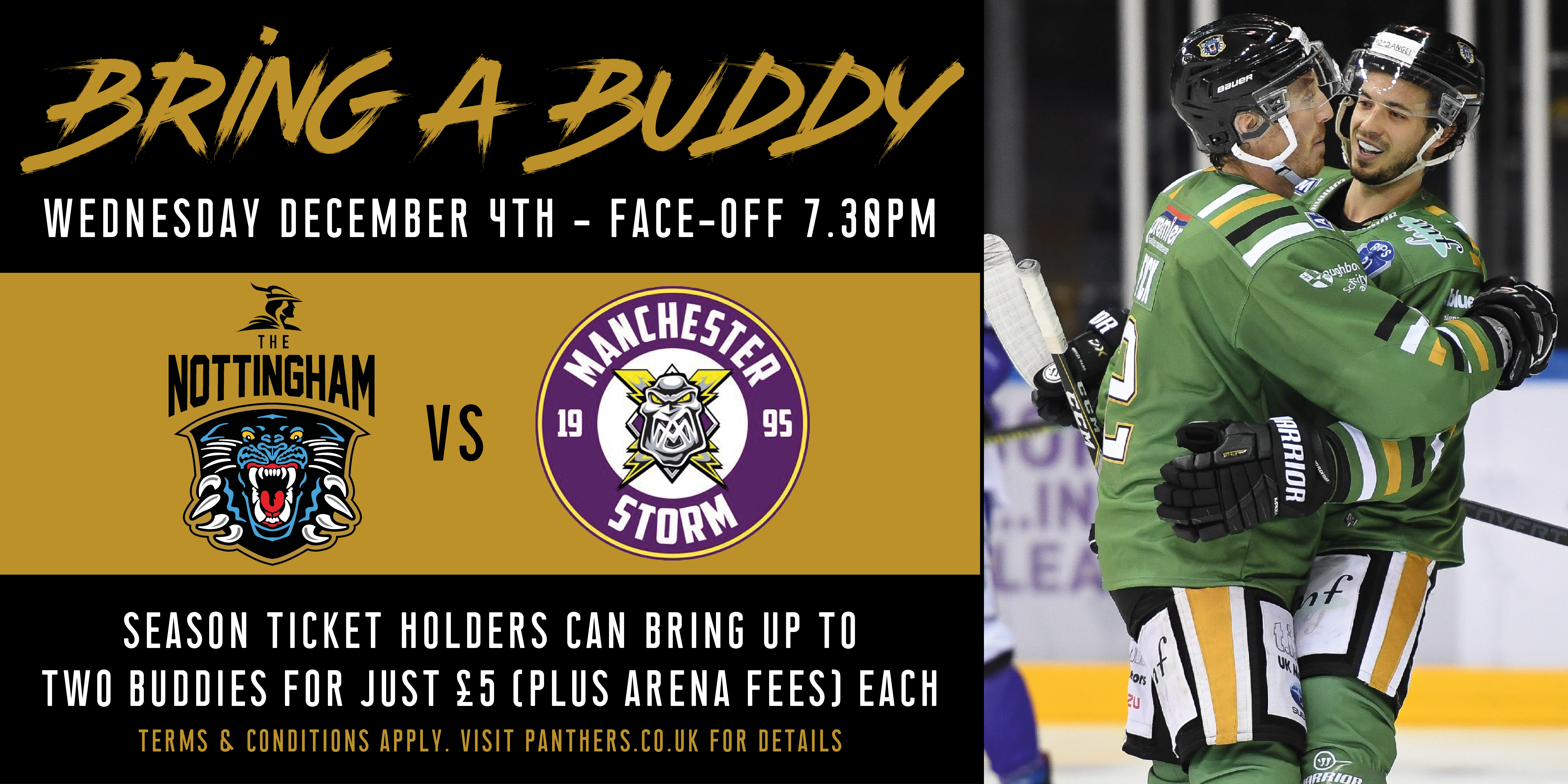 THE NOTTINGHAM Panthers return to action on home-ice this Wednesday when Ryan Finnerty brings his Manchester Storm side to the Motorpoint Arena for an Elite League game.
The game could see latest signing Ryan Horvat make his Panthers' debut with the forward on course to train with his new teammates for the first time on Tuesday.
A locker room insider was quoted as saying: "The team are itching to get back out on the ice after Sunday's result and that's the great thing about this league, there's always another game around the corner.
"It's been tight everytime we've seen Manchester this season and the fans can play a huge part in fuelling the team through this busy December schedule."
You can book your tickets for the game by visiting the Motorpoint Arena box office, calling 0843 373 3000 or by clicking here to buy online.
DON'T FORGET: SEASON TICKET HOLDERS CAN BRING A BUDDY, OR TWO, FOR JUST FIVE POUNDS EACH. BUDDY TICKETS CAN ONLY BE CLAIMED BY VISITING THE BOX OFFICE OR BY CALLING 0843 373 3000.