191230 | New Years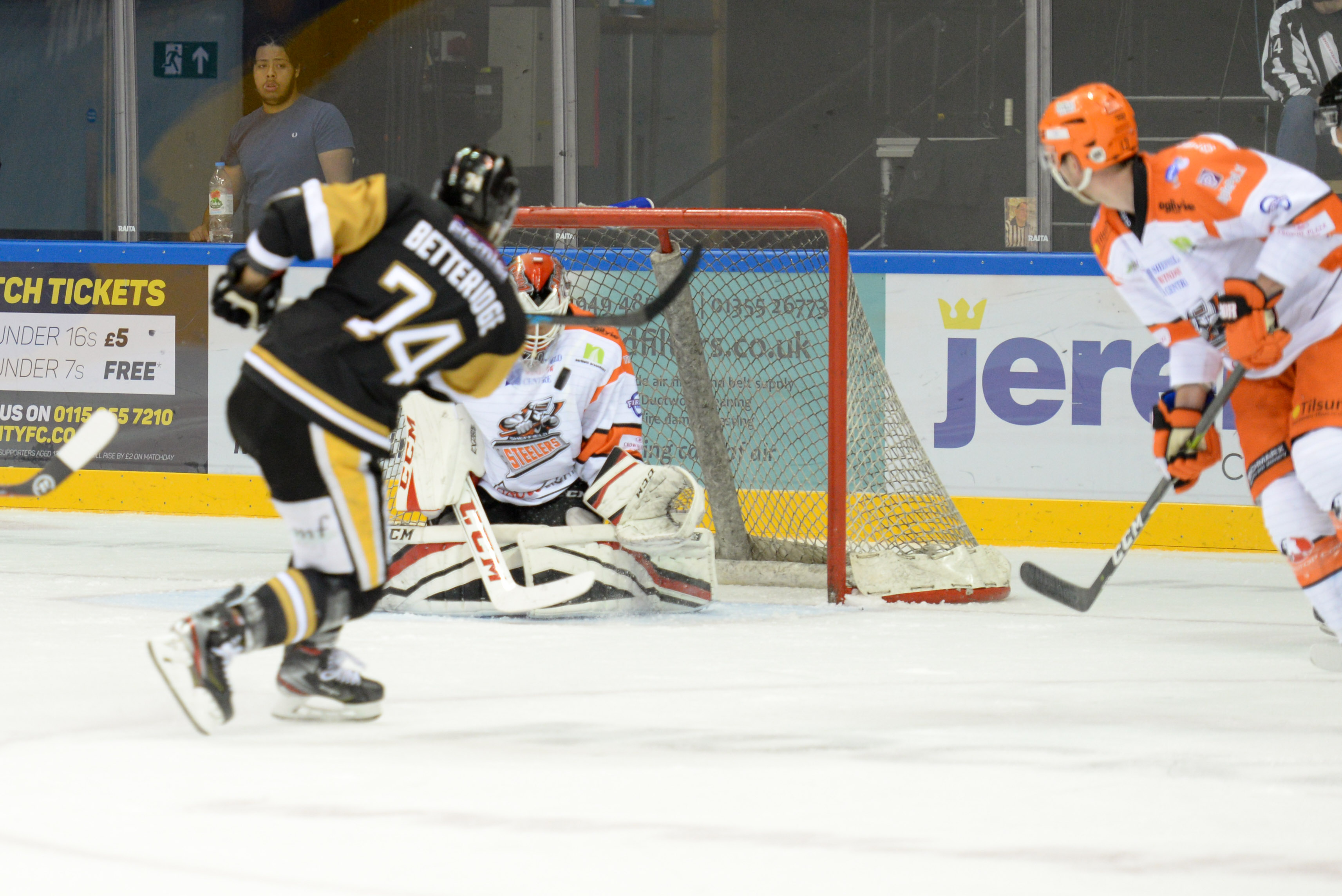 The AJKM hockey Barn will be the match sponsors when the biggest of rivals clash in the second sold-out fixture of the festive period when THE NOTTINGHAM Panthers take on Sheffield Steelers at four o'clock tomorrow (New Year's Eve).
The game officially reached sold-out status several days ago but demand has continued for tickets. As of this morning all but two of the so-called sight-line seats had gone. These have to be bought direct from the box office in person. The two separate seats are in block five.
There's even been talk of 'ticket touts' getting involved in re-selling tickets if they can get hold of them.
A club insider said today : "It's the hottest ticket in town. Starting at four o'clock gives everyone options, you can watch the best sports entertainment in town and still go on to town, on to a party or home for a quiet end to the decade. Between four o'clock and just after six o'clock though, it'll be anything but quiet if you're one of the lucky ones with a ticket for the match. Go Panthers!"
PANTHERS' ICE HOCKEY – JUST CAN'T GET ENOUGH!
THE LOUDER THE ROAR – THE BIGGER THE SCORE!