191231 | SOHB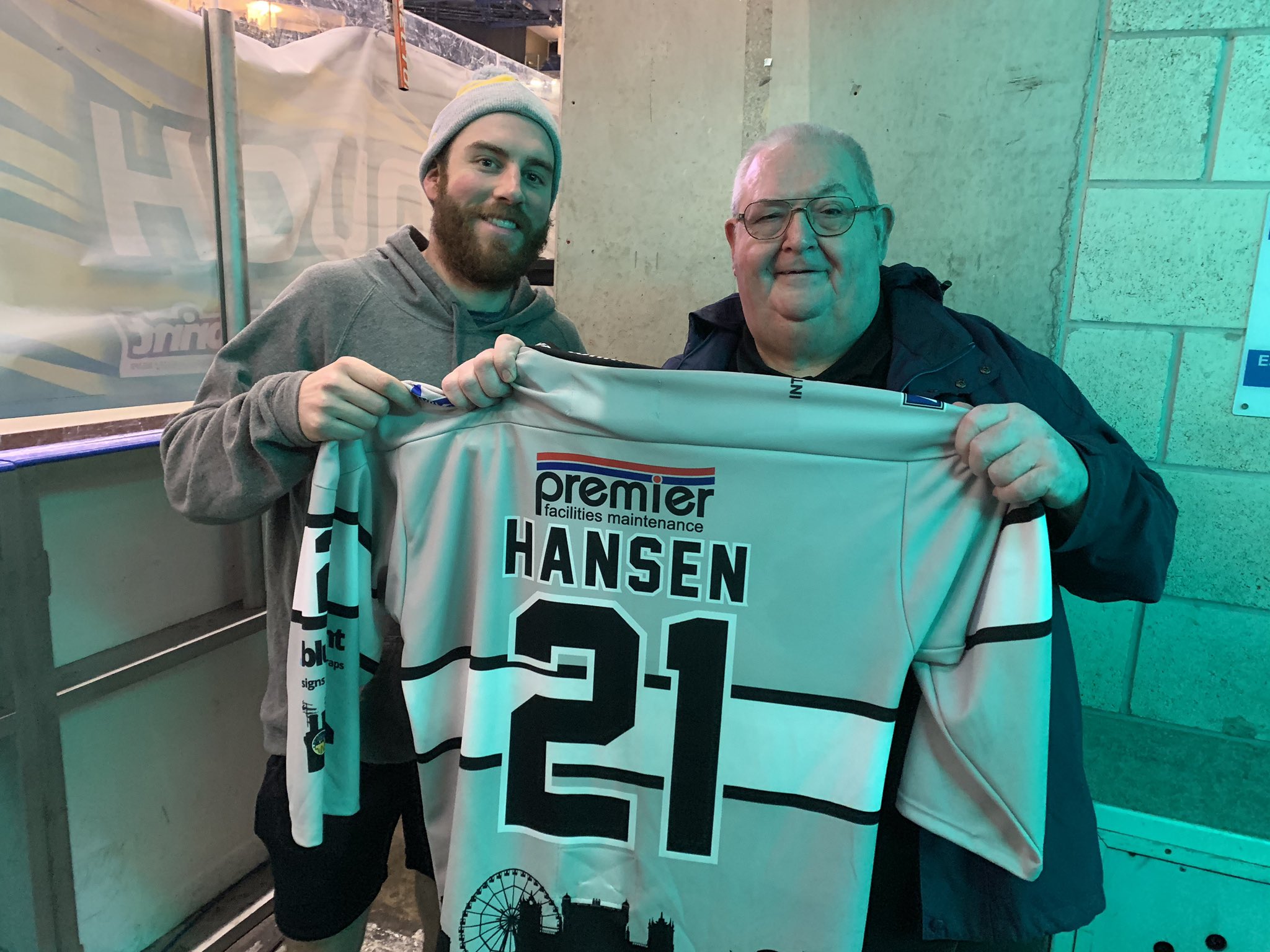 Martin Sabin, from Carlton, has been a fan of THE NOTTINGHAM Panthers since 1980 and is now in his 10th campaign as a season ticket holder in block 14 of the Motorpoint Arena.
The game on New Year's Eve saw the Panthers take on the Steelers and Jake Hansen's jersey was up for grabs in the "Shirt Off His Back" raffle and when DJ Ken read out the winning number Martin realised he'd snagged a belated birthday present.
Martin, who's birthday falls on December 22nd, was then escorted down to the Panthers' locker room after the game to be presented with the jersey by Jake himself.
He's due another gameworn jersey at the end of the year too as he sponsors Ryan Horvat, there'll be some jersey choices to make come his 11th season as a season ticket holder in 2020-21!